Message from the Executive Director

After tribal violence and unspeakable persecution took the life of her small child and unyielding brutal poverty and despair became the norm of her life, a young mother musters all courage and comes to a foreign land where a looming statue beckons "Give me your tired, your poor, your huddled masses yearning to breathe free …..". She finds her way up to the New England area where our early settlers centuries ago also arrived to escape persecution and start a new life. Only now, instead of facing hunger and disease as our first settlers did, four hundred years later, this refugee finds Casserly House and IVC volunteer Jim McCarthy.

Jim came to visit me this past summer and shared the story of this young mother from West Africa who has been a central part of his life in service as an IVC volunteer. Tutoring her, mentoring her and being a source of friendship, hope and compassion, he has walked with her for nearly three years as she has acclimated to a new life, learned a new language, sought employment and started an education.

As I listened to Jim share the story of the plight of this young woman and his work with her, I found myself captivated and mesmerized. As I explored what actually captivated me, it was not only the remarkable story of the courage of this young mother and her dream to escape the utterly horrific circumstances of her life's situation, nor the pride I felt in our country and our church for having an ability to welcome and provide opportunity for renewal to such a refugee, but of the intense compassion and purity of love in service that lives in and is expressed through Jim.

As I listened to his selfless actions, in service through IVC, I knew I was in the presence of a force so sacred, so holy that it must come from God. Never underestimate the power of a simple smile, gestures of love, kindness and compassion to transform and heal. Little did Jim know when he answered an invitation to serve through IVC that God would use him and his abilities to provide hope and healing from destructive forces a half world away.

I invite you to read more of Jim's journey. It's a joy to read.

As we begin Lent at the end of this month, may God's powerful love reach you in a remarkable way and may that transformation be a source of healing to the world through your own selfless actions in whatever way God leads you.

Thank you for being a part of the good work of IVC. Let's do more!

Blessings,

Mary C. McGinnity

IVC Launches New Website!

IVC is thrilled to unveil our new website, which is "live" TODAY! Check out our fresh look and share within your networks! www.ivcusa.org

IVC thanks John Schultz, Web Director at Hopeworks 'N Camden who provided us the technical support in the design and implementation of the site. Hopeworks is a Jesuit mission that works with low income youth and provides job training, education, etc. They offer web design services and use the contracts to train students. It's also been an IVC service site in the past. To learn more about Hopeworks, visit www.hopeworks.org

IVC Blog
Check out the first entry in our new Ignatian Spirituality blog and come back frequently to follow us!

Simple truths from IVC's founder
Posted February 1st by Jim Conroy, SJ

"…Just imagine that the gifts, skills and experiences acquired in your life time are the platform for a reordering of your life. So that at this time in your life you intentionally take time to care for the needs of others and see the face of God in the man to whom you give a cup of water, or the prisoner you visit, or the homeless woman for whom you provide a bed... read more


Greetings from Tom Ulrich,
Director of Program Operations and Regional Development

On January 3rd of this year, I began a new ministry adventure. That day was my first as an official member of the Jesuit family. More specifically, I took on responsibilities as IVC's Director of Program Operations and Regional Development. For the past month, I have been immersed in learning the ebbs and flows of this lively, faith-driven and joy-filled community. What I believe I can modestly contribute to the effort is a community organizer's perspective with many years' experience working in the Catholic social ministry world at the parish, diocesan and national levels.

In this fun, first month, I have begun to form some impressions. With your indulgence, please allow me to, humbly, share them with you. They are captured in three words: PROFOUND, POTENTIAL and DEDICATED. First, I am impressed with the Ignatian Volunteer Corps' PROFOUND and simple mission of service with and for the poor. It is a mission that magnetically attracts people of good will. Second, I am impressed with IVC's POTENTIAL to build its capacity, especially through developing volunteers and establishing partnerships with other like-missioned organizations. And, third, I am very impressed with all the DEDICATED people throughout the IVC family and at all its levels. If the mission is its heart, they… actually, you… are the soul of the ministry.

It seems to me that as we continue to put the pieces of the IVC puzzle into place, we can smile deeply in the peace of knowing that we are truly contributing to "Thy Kingdom Come, On Earth As It Is In Heaven!" I would like to express my deepest appreciation to all who have provided me with the opportunity to join this IVC adventure and who have so warmly welcomed me into the IVC family!

Congratulations to Fr. Charles Currie, SJ

IVC contratulates National Board Member Charles Currie, SJ, for his recent recognition as a White House Champion for Change for his leadership in Catholic education! Watch a video of the awards presentation and learn more here.

Regional Events

IVC Omaha invites you to "Lent Is for Listening"

A Morning of Reflection
with Jesuit Fathers Larry Gillick and Greg Carlson
Saturday, February 25th
9am-12pm
St. Elizabeth Ann Seton Parish Center
Preregistration required, space limited
Click here to register or call Becky Ehrman: 402-681-6311


IVC Cleveland's first Madonna Della Strada Award Reception

Saturday, March 10, 2012
5:30-8:30 pm
St. Mary's Chapel at St. Ignatius High School
Mass followed by a dessert reception in the chapel lobby

IVC Cleveland honors Art and Mary Lou Walters. Art is a Graduate of St. Ignatius High School and John Carroll University and was one of the original Cleveland IVC volunteers. He serves the poor and homeless at The West Side Catholic Center. He also served as Treasurer of the St. Vincent de Paul Society for 20 years through his parish. Mary Lou generously supports her husband Art, her family, friends and neighbors.

Contact Regional Director Cathy Duer for more information or to register at cduer@ivcusa.org.

YOU can be part of IVC...
Join IVC as an Ignatian Volunteer
Make a gift to IVC
Pray for Ignatian Volunteers & the hundreds of people they serve each day

Privacy Notice
You are receiving this special announcement because you have given IVC your email address. This e-newsletter is sent monthly to friends and supporters of IVC. If you do not wish to receive these monthly updates, please reply to this message with "Unsubscribe" in the subject line, or click on the Unsubscribe link at the bottom of the page.
In This Edition:



Message from IVC Executive Director



New Website & Blog



Greeting from Tom Ulrich

Congratulations to Charlie Currie, SJ

Regional Events

Be Part of IVC
---
Click to Visit
IVC Regions

Baltimore
Chicago
Cincinatti
Cleveland
Detroit
DC/ Metro MD
Los Angeles
Minneapolis/St. Paul
New England
New York
Northern Virginia
Omaha
Philadelphia/S. Jersey
San Diego
St. Louis
Syracuse







---
Join IVC!



Are you called to serve?
Through IVC,
you can make a real impact
through a leadership service role in your community.
Through our integrated spiritual program, rooted in the Jesuit tradition, you will reflect individually, in community, and with your Spiritual Director on your experience with the materially poor.
Consider joining us in this mission!
Visit
www.ivcusa.org
to contact your local Regional Director for more information.
---
Visit www.ivcusa.org
to learn more about our 16 regions, and to see stories and photos from our volunteers.

Visit us on
Facebook!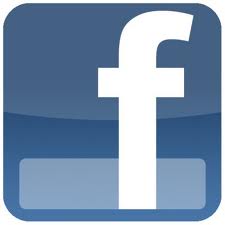 Search for 'Ignatian Volunteer Corps' and become a fan.