Message from the Executive Director

Did you ever think to yourself, "Well, nothing would really surprise me anymore? I've just about seen it all."?

As we get older and we have experienced so much, it can be easy to think that not much changes or for those of us that are a bit more cynical in nature, that everything is just a variation of something that's been done before.

There's a beautiful story in our issue this month from one of our volunteers and his personal transformation. The changes he experienced inside himself were a true surprise. I hear this from IVC volunteers a lot. They are surprised by not only what they encounter as they work with people in need, but by who they become because of it.

I think surprise is a disguise grace uses to keep us awake to its power to transform us. Has Lent become a "same old, same old" for you? This month, using Tim Grosch's story as inspiration, I invite you to pray for grace to sneak up on you and surprise you into a new you. May you find yourself experiencing something new in a way that reveals the person God beckons you to become and may that in itself be a delightful surprise and grace.

Blessings,

Mary C. McGinnity

IVC Perspectives

IVC Volunteer Mary Sue Flanagan works at Rosemount Center in Northwest Washington DC:

"I'm 'Miss Mary' to the 10 three year olds I spend Friday's with at this unique and dynamic bilingual Day Care Center. Along with their two teachers -- one English speaking, the other Spanish speaking – I read to the group, encourage them when they're hesitant about a new experience, hug them when tears fall onto cheeks as they remember that Mommy/Daddy have gone, mediate infrequent disagreements, tuck them in for naps and frolic on the playground twice a day. This ministry is a gift wrapped in a package full of surprises!"

IVC Website and Blog

Remember to visit our new website frequently for great features, like our new Ignatian Spirituality Blog.

Read this excerpt from our most recent post from IVC St. Louis Volunteer Tim Grosch (pictured here with his wife, IVC Volunteer Jolene Grosch) and click for more:

"... what I have discovered in my work at the shelter is that as you get to know the 'others' on a close, one to one basis, something happens. As Martin Buber, the Jewish philosopher wrote, 'When two people relate to each other authentically and humanly, God is the electricity that surges between them.' That electricity dissolves the barricades, erases the distinctions, and makes the judgments meaningless. Instead of separation, there is recognition of each other's uniqueness, appreciation for each other's gifts, and a real joy in being together." read more

Lenten Prayer

We share some Lenten spiritual resources:

* Catholic Charities USA has daily reflections based on the Gospel reading:

* Loyola Press's Living Lent Daily has prayers and reflections for each day during Lent.

* Operation Rice Bowl, a program of Catholic Relief Services, offers a way to connect with our brothers and sisters in need around the world by praying with our families and faith communities; fasting in solidarity with those who hunger; learning more about the challenges of poverty overseas; and giving sacrificial contributions to support those in need.

* IgnatianSpirituality.com has a wealth of resources for Lent, including prayers, retreats, reflections, and more.

IVC in the Media

Good Morning Omaha! On Monday, February 20th, Regional Director Becky Ehrman appeared on Channel 3's The Morning Blend to talk about IVC in Omaha and promote their event: "Lent is for Listening". You can watch Becky here.

Regional Events

IVC Regions are hosting exciting spring events.
Save-the-date for the celebration in your area!

Visit http://www.ivcusa.org/ and click on your region to get details and to RSVP!

Saturday, March 10 Cleveland Della Strada Event
Sunday, April 15 San Diego Della Strada Event
Sunday, April 22 New England Della Strada Event
Sunday, April 22 Baltimore Evening of Gratitude
Sunday, April 29 DC/Metro Maryland & Northern VA
Evening of Gratitude

YOU can be part of IVC...
Join IVC as an Ignatian Volunteer
Make a gift to IVC
Pray for Ignatian Volunteers & the hundreds of people they serve each day

Privacy Notice
You are receiving this special announcement because you have given IVC your email address. This e-newsletter is sent monthly to friends and supporters of IVC. If you do not wish to receive these monthly updates, please reply to this message with "Unsubscribe" in the subject line, or click on the Unsubscribe link at the bottom of the page.
In This Edition:



Message from IVC Executive Director

Website & Blog

IVC in the Media

Regional Events

Be Part of IVC
---
Click to Visit
IVC Regions

Baltimore
Chicago
Cincinatti
Cleveland
Detroit
DC/ Metro MD
Los Angeles
Minneapolis/St. Paul
New England
New York
Northern Virginia
Omaha
Philadelphia/S. Jersey
San Diego
St. Louis
Syracuse







---
Join IVC!



Are you called to serve?
Through IVC,
you can make a real impact
through a leadership service role in your community.
Through our integrated spiritual program, rooted in the Jesuit tradition, you will reflect individually, in community, and with your Spiritual Director on your experience with the materially poor.
Consider joining us in this mission!
Visit
www.ivcusa.org
to contact your local Regional Director for more information.
---
Visit www.ivcusa.org
to learn more about our 16 regions, and to see stories and photos from our volunteers.

Visit us on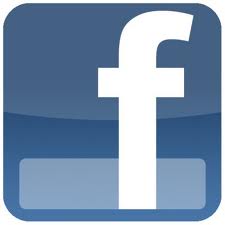 Facebook!
Search for 'Ignatian Volunteer Corps' and become a fan.