Message from the Executive Director

Grace and blessings of the Easter Season to all of you!

Mystical, miracle
This walk with Christ
Through wiping of feet, sweating of brow
Pain, suffering, grief, betrayal, doubt, abandonment
Love propels and combusts the darkness
Forgiveness unbinds
all locked tombs
Boundaries are broken
Love heals

An alleluia is tattooed on every soul
And the world knows a new reality of Christ
Of new life through the power of generous Love

And the broken world becomes anew. Today. For real.


Such is the daily work of IVC volunteers –
living and breathing Easter realities.
As Christ is truly alive and hope brings new life for all of us.

See the stories of Easter-in- action in this month's edition – as we walk the Easter journey each day.

They walk the walk of Christ's love in action.

And there is joy!

In gratitude for all you do to support them,

Mary C. McGinnity

IVC Perspectives: Ben & Fe Varquez
Ben and Fe Varquez are long time members of IVC Los Angeles. They began their association with IVC as Regional Council Members and then joined as volunteers. This year both Fe and Ben are serving through Catholic Charities.

Ben Varquez
"I teach English (as a second language) at Juan Diego Center in El Monte. One of my students is an elderly Hispanic lady, in her 70's, who at first, felt lost, intimidated, and shy because she had never attended school at all. From appearances and by her own admission, she has some health issues. However, after two sessions, she loosened up, discarded her inhibitions, and enjoyed each class. She is one of the most dedicated students. The improvement in her spoken words is very noticeable.

"She lives more than two miles from Juan Diego Center. She does not drive nor does she have access to personal transportation. To come to class, she takes two buses and walks three blocks. Although the distance is relatively short, her commuting time is a minimum of one hour each way. Her intense desire and determination to learn English (for the first time) and her willingness to commute, though relatively difficult, considering her age and physical condition, is an inspiration to me and makes my volunteer work worthwhile. I'm glad that IVC has partnered with Catholic Charities in LA."

Fe Varquez, IVC Los Angeles

"My service site is at the Juan Diego Center which is run by Catholic Charities. I mainly serve the materially poor including the homeless with food distribution. In addition, I also help process requests for services like food stamp applications, bus tokens and taxi vouchers, gas and electric bill payments and immigration form applications. Our clients are a mix of Hispanic, Vietnamese, Chinese and Caucasians. I'm finding out first hand how much the economic crisis has impacted so many people. It reminds me of Dorothy Day and how she would ask God where she'd go for the next meal to serve his poor.

"Last week I was told that there was very little food left in our kitchen and warehouse and I started thinking of the people I could approach for help. I went home that day holding his poor in my heart and praying he would send us some donors. I was very happy the following week to find the warehouse and kitchen well stocked again." read more

Ignatian Spirituality Blog

We hope you read Fr. Bill Barry's Blog piece on Good Friday, "Failure and defeat never have the last word".

Also, here is a new excerpt from The Promise of Resurrection by IVC's Jim Kelley:

"One of our IVC volunteer members serves at a day-time drop-in shelter for the poor and the poor in spirit. Late in the season of Lent, he observed a severely mentally ill guest at the shelter admiring a holy card of Christ crucified. Many times the guest snapped his fingers, pirouetted around the room, and talked to his imaginary friends and enemies, but he kept returning to the picture of Christ to admire it." read more

Spotlight on Joan Lee, IVC Cincinnati

"My life has changed for the better with my positive experiences in volunteering with IVC. I wish I had joined earlier!" states Joan Lee, who became an IVC Cincinnati volunteer in 2011.

Joan rearranged her other responsibilities, including switching days babysitting her grandchildren, to live out IVC's mission of service and spiritual reflection. "I've certainly gotten so much out of the experience".

Joan, a nurse by professional background, splits her IVC time between two agencies – the St. Vincent de Paul free drug program and Power Inspires Progress's Venice on Vine restaurant job training program.

At the St. Vincent de Paul free drug program, Joan interviews and qualifies applicants for the program. "We take time with people, have conversations with them. Sometimes, people will start telling us their life story. I stop the interview, sit there, and just be with them. I've seen the impact that one crisis, like losing a job, can have. But for the grace of God, I could be sitting there across the desk. And they're so joyful!" read more

Regional Events

IVC Regions are hosting exciting spring events.
Save-the-date for the celebration in your area!

Visit http://www.ivcusa.org and click on your region to get details and to RSVP!

Sunday, April 15 San Diego Della Strada Event
Sunday, April 22 New England Della Strada
Sunday, April 22 Baltimore Evening of Gratitude
Sunday, April 29 DC/Metro Maryland & Northern VA
Evening of Gratitude
Thursday, May 17 Chicago Della Strada Event

Save-the-Date: Jesuit Collaborative Conference

Jesuit Collaborative's Ignatian Spirituality Conference
"Finding God in Unsettled Times"
June 29-July 1, 2012
Loyola University Maryland

YOU can be part of IVC...
Join IVC as an Ignatian Volunteer
Make a gift to IVC
Pray for Ignatian Volunteers & the hundreds of people they serve each day

Privacy Notice
You are receiving this special announcement because you have given IVC your email address. This e-newsletter is sent monthly to friends and supporters of IVC. If you do not wish to receive these monthly updates, please reply to this message with "Unsubscribe" in the subject line, or click on the Unsubscribe link at the bottom of the page.
In This Edition:



Message from IVC Executive Director

IVC Perspectives

IVC Website and Blog

Spotlight on Joan Lee

Upcoming Events

Be Part of IVC
---
Click to Visit
IVC Regions

Baltimore
Chicago
Cincinatti
Cleveland
Detroit
DC/ Metro MD
Los Angeles
Minneapolis/St. Paul
New England
New York
Northern Virginia
Omaha
Philadelphia/S. Jersey
San Diego
St. Louis
Syracuse







---
Join IVC!



Are you called to serve?
Through IVC,
you can make a real impact
through a leadership service role in your community.
Through our integrated spiritual program, rooted in the Jesuit tradition, you will reflect individually, in community, and with your Spiritual Director on your experience with the materially poor.
Consider joining us in this mission!
Visit
www.ivcusa.org
to contact your local Regional Director for more information.
---
Visit www.ivcusa.org
to learn more about our 16 regions, and to see stories and photos from our volunteers.

Visit us on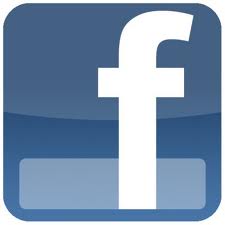 Facebook!
Search for 'Ignatian Volunteer Corps' and become a fan.