Dear Alumni

Welcome to your November edition of Alumni e-news.

This month we bring you Big FAT Ideas - our new online video series presenting fresh new perspectives from our most innovative thinkers. From sin taxes to fishy ethics - prepare to challenge your thinking!

Sadly we inform you of the passing of Manfred von Thun - a former staff member and renowned inventor of the computer programming language, Joy.

Also this month we profile a remarkable alumna making her mark at Microsoft Indonesia and our resident careers blogger reviews a DIY book about job searching using social media.

In this e-news

Annual Alumni Lecture
Recent Events
Careers Corner
News
Feature Profile
La Trobe Foundation
Upcoming Events
Postgrad Studies
La Trobe International
Podcasts
Research
Feature Partner
Lifestyle Benefits Program

Having trouble viewing this email correctly? Click to view this email in a browser

BIG FAT IDEAS

Move over TED! Make way for Big FAT Ideas
Our new Big FAT Ideas program brings innovative thinking from La Trobe direct to the Australian community and beyond. Why will seafood stocks collapse by 2050? Do taxes on cigarettes address public health issues or are taxes the real addiction? Find out more and challenge your thinking with our free online video series.
Read more

RECENT EVENTS

Alumni gather to hear one of La Trobe's greats

On 12 October, over 100 alumni came together for our Annual Alumni Lecture at the State Library of Victoria to see one of La Trobe's greats - Professor Nick Hoogenraad. Beyond his extraordinary achievements in science and work with LIMS, the lecture gave a very personal account of a fascinating life story.
Read more

Albury-Wodonga 20th Anniversary Celebrations

On 15 October, Albury-Wodonga campus celebrated its 20th anniversary with a series of events including an on-campus reception and a gala dinner, which were attended by alumni, staff and the community. Nearly 70 people attended the reception which included a range of guest speakers and a performance by the Flying Fruit Fly Circus. The gala dinner attracted nearly 300 attendees, who embraced the opportunity to celebrate this milestone event.

CAREERS CORNER

Book review – Job Searching with Social Media (For Dummies)

Read careers blogger Kelly MacGowan's book review of Job Searching with Social Media (for Dummies). At first sceptical, Kelly was impressed by its depth and breadth which covered managing your personal brand, managing your online content, elevator pitches, online resumes, the hidden job market and more.
Read more

Written by Kelly Magowan, alumna of La Trobe University and CEO of Six Figures.

Vale Manfred - the philosophical programmer


Alumni and staff will be saddened to hear of the death of Manfred von Thun on 23 October after a long illness. Manfred was a member of the philosophy department from early 1972 until his retirement in 2003, but remained an honorary associate until 2009. Manfred specialised in logic, philosophy of science, philosophy of mind, computer programming and cybernetics. He was also renowned for developing the computer programming language, Joy. He will be sadly missed.

Law professor joins China's prestigious 1000-plan


Professor Jianfu Chen of La Trobe's School of Law has been selected to join the 1000-Plan - China's program to source top international talent. China is seeking to appoint 2000 experts through a global search to lead research or management in key national areas in China.
Read more

Recent graduates - tell us what you think!


Did you graduate between January to June this year? If so we want to hear your thoughts about studying at La Trobe. The Australian Graduate Survey collects information to improve the quality of university courses and assists in planning for future students. Complete the survey online.


FEATURE PROFILE

Amalia Fahmi - BSc 1993

After completing her studies in computer science, Amalia Fahmi has gone on to achieve career success in her field. She is currently Director of Small Midmarket Solutions & Partners at Microsoft Indonesia and this year her business leadership was acknowledged this year with an Australian Alumni Award (Indonesia).

"Never take your job for granted, if you can do it so can others. Always try to make a great impact in the company you work for, that way you differentiate yourself from others"
Read more

LA TROBE FOUNDATION NEWS

Philanthropy forum in Shepparton

Last month the Vice-Chancellor of La Trobe University, other senior staff and leading representatives from philanthropic trusts and foundations met in Shepparton for a forum on philanthropy in regional and rural Australia.

The forum was lead by Andrew Fairley, Chair of the Sir Andrew and Lady Fairley Foundation, and long-time supporter of Shepparton and La Trobe University. The delegates identified issues and challenges facing the region and considered initiatives for addressing these through philanthropic funding, combined with more effective coordination of government, private and public sector agencies. The next stage will be to prioritise key objectives over the next three years.

Find out more about giving to La Trobe University.

LA TROBE ALUMNI LIFESTYLE BENEFITS - Show Your Alumni Card and Save

Travel and Accommodation

Subscriptions and Memberships

Products and Services

La Trobe Services

NEW BENEFITS PARTNERS

Alumni Benefits are a great way to promote your business and maintain a link with your alumni network. We welcome alumni to be involved in this program. Please contact alumni@latrobe.edu.au if your business would like to be part of the Alumni Benefits program.
ALUMNI HOME
UPDATE YOUR DETAILS
CAREERHUB
STUDY@LA TROBE
LA TROBE FOUNDATION
CONTACT US
CHAPTERS & NETWORKS
Art History Chapter
Bendigo Chapter
Biological Science Network
European Languages Chapter
Football Club Chapter
Golden Key Network
GSM Network
Law Alumni Chapter
Malaysia PALTUM Chapter
Mildura Chapter
Physiotherapy Network
Psychology Chapter
Sports Clubs
Vietnam Chapter (VNLTA)
GIVE TO LA TROBE
About the LTU Foundation
Foundation Projects
Scholarships
Make a secure donation
GET CONNECTED

LTU Alumni Group

LTU Page

LTU Tweets

LTU Podcasts
UPCOMING EVENTS
Bendigo Downtown Lecture
Prominent cartoonist, Ian Glanville will share his illustrations created over a 28 year media career. All welcome.

When: 8am, Friday 18 November
Cost: Free. Donations welcome
Where: La Trobe University Visual Arts Centre, Bendigo
More info

The Dean's Public Lecture 2011
Dr Richard Gillespie presents, The Great Melbourne Telescope: Astronomy and the Public Understanding of Science.

When: 7pm, 23 November
Where: La Trobe University, Bundoora
More info

The Nancy Mills Lecture 2011
Professor David Vaux presents - Molecular mechanisms of programmed cell death - from biology to therapy.

When: 6pm, 6 December
Where: La Trobe University, Bundoora
More info

2011 Australia China Alumni Awards
Tickets are available to this year's Australian China Alumni Awards in Beijing.

When: Saturday 12 November
Where: The Marriott, Beijing North East
More info

25th Annual La Trobe Golf Day
Alumni and staff are invited to participate in the Annual La Trobe Golf Day.

When: 8am, Friday 18 November
Cost: Green fees $40
Where: Growling Frog Golf Course, Yan Yean
More info

POSTGRAD STUDIES AT
LA TROBE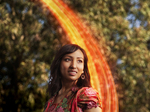 Interested in postgraduate study? Find out what our students have to say about our courses.
Read more
INTERNATIONAL NEWS
The La Trobe Times is La Trobe International's online newspaper. The latest edition is available to view.
Read more
PODCASTS
Vitamins and supplements - Ken Harvey on the marketing of complimentary medicines
Listen to podcast | Read transcript
Right-brain teaching is half-witted - Annukka Lindell on the neuromyth of half-brain thinking
Listen to podcast | Read transcript
Bad News: Rupert Murdoch's Australian- Robert Manne on how a newspaper tries to shape the nation
Listen to podcast | Read transcript
How 9/11 influenced politics - Nick Bisley on politics and the war on terror
Listen to podcast | Read transcript
RESEARCH NEWS
Women stronger than men

Research published this month confirms something many of us have always known - women have stronger immune systems than men. They fight off infections more readily, are less likely to develop cancer and tend to live longer than men.
Read more.
See the La Trobe Bulletin for more research related news
FEATURE BENEFIT
15% off Dell Inspiron Desktop

This month Dell Computers is offering 15% off the Inspiron One 2320
All-in-one Desktop, offering a sleek design, built-in HD webcam, just one power cord and more.
More info