In This Edition

Become a Festival Supporter
Please consider making a donation to us! Your contribution will be tax deductible and go directly towards bringing the best ocean films and filmmakers from around the world to Bay Area audiences. With your help, we can increase active participation in ocean conservation. THANK YOU.
Don't forget to check out our website to find out what we're doing and how you can join in:
www.oceanfilmfest.org
Join the Conversation
7th Annual San Francisco Ocean Film Festival
Program Announced and Tickets on Sale Now!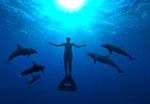 More than 50 Films have been selected for the 2010 San Francisco Ocean Film Festival, coming up February 3-7, 2010 at Theatre 39.
The Festival is divided into 12 action-packed programs, which each feature 3-5 films as well as the opportunity to interact with filmmakers.
Highlights in the 2010 lineup include:
Individual program tickets, Film Program, Festival Passes and VIP Passes are now available to purchase online.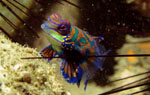 For all the latest news or to check out the official Festival trailer, read interviews with participating filmmakers and more, visit out our YouTube Channel and newly launched blog, follow us on Twitter, check out photos in our Flickr group page or become a Facebook fan.
Many hands make for a smooth sailing Festival. From ushers to ticket takers and more, opportunities are available to support the Fest while having the opportunity to get backstage and catch the action. Visit our volunteers page for additional information and to sign up to help.
Thank You to Our Sponsors