Client success stories
Making more of tech at El Centro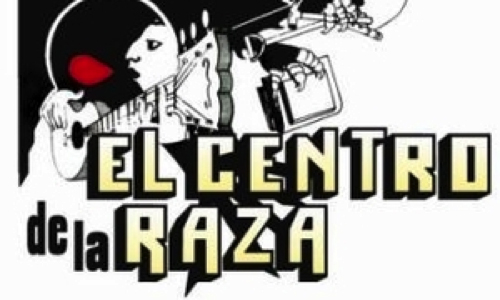 From community building to youth programs and human services, El Centro de la Raza is impacting the lives of thousands in our community. By using several of 501 Commons' tech services, El Centro is improving their internal capacity so that they can do more for more people. While they have tech savvy staff, El Centro contracts with 501 Commons for many technology services. About a year ago they upgraded their server and started using Microsoft Office 365 to improve their efficiency and lower their technology costs. (Microsoft has made Office 365 free or very low cost to nonprofits.)

They're currently participating in the Deep Dive program, developing a technology plan so they can make even better use of Office 365. And a grant from the city of Seattle paid for 501 Commons to install Wi-Fi for internal and external use. Now El Centro is a Wi-Fi hotspot. Associate Administrator Miguel Maestas, notes that this has had far-reaching effects from enhancing their tech classes for high school students and seniors to providing general internet access for the community and bridging the digital divide.

El Centro also receives ongoing support from 501 Commons Salesforce experts. Salesforce is their fundraising database, collects the client information they need for grant reporting, and is their volunteer management database. Recently 501 Commons created an online volunteer application that inputs directly to Salesforce. Development Associate Ashley Haugen says that this has made a big difference for staff and volunteers. Now there's no more mailing applications or formatting hassles. "People love it," she reports.

By investing in technology, El Centro de la Raza is increasing their capacity, making it possible to do more with available resources. Want to know how your organization can benefit from Office 365? Read: 10 Reasons to say YES to MS Office 365. To find out how Office 365, a Salesforce database, or managed IT Services can make a difference at your organization, contact jade@501commmons.org.
Scholarships available for national conference in Seattle

Independent Sector is now offering scholarships to staff of small and medium-sized nonprofits for its main conference and/or pre-conference programs in Seattle in November. The pre-conference sessions include Public Policy and NGEN opportunities for those 40 and under.

Attendees of previous Independent Sector conferences rave about this opportunity for nonprofits, foundations, and corporations to engage each other and think collaboratively about how the sector can achieve greater impact and improve the lives of the people we serve.

Apply now! The scholarship program closes on July 31. The application is very short, only requiring a brief explanation of why you would like to attend and quick information about yourself. You do not need to be an Independent Sector member to apply.
The upside of transitions galore
It seems that every week we hear about an executive director who is retiring. While much has been written about the risks of the generational shift in leaders—particularly for organizations losing their founders—there is lots of good news too. Recently we published the YNPN survey results which showed that young professionals in our state are eager to take on leaderships roles. (Although they worry about the pay and wish they had more training, mentoring, and support.)

Betsy Lieberman, former executive director of Building Changes sent us the article "New Roles, Few Rules: Planning for Purpose Beyond Position" that reports that retired executive directors are often continuing to contribute to the community in a wide range of ways.

If you are beginning to think about your transition – even if it is years away - sign up for the Creating a Roadmap for Leadership Succession. In two half-day sessions, led by Betsy Lieberman, you will learn with a small group of executives how to create a roadmap for your own transition and a succession plan for your organization.
Read more about transitioning leaders and resources available in our latest blog post.
King County has an amazing wealth of arts and cultural organizations. More than 30 are grads of Springboard, which helps arts and cultural groups take their organization to the next level.

This year's Springboard-ers were: Balagan Theatre, Richard Hugo House, Macha Monkey, Pacific Ballroom Dance, Pacific MusicWorks, and Puget Sound Group of Northwest Artists. During the hectic day-to-day of nonprofit life, Springboard provides a time out to reflect and develop a plan to address issues that are holding the organization back.

Here are just a few of the positive outcomes participants reported as a result of Springboard:
Better able to "plan, balance workloads [and] have agreed upon expectations"

"Handle our board meetings in a more professional manner"

"We have a bigger vision of promoting inclusiveness within the organization, and also looking to include partnerships with other organizations"

"Our board/staff are unified in our shared vision"
Additional congrats go to Stephen Stubbs of Pacific MusicWorks for receiving the "Raising the Bar" award, one of this year's Mayor's Arts Awards. We're excited to see how all Springboard grads are continuing to contribute to our dynamic arts community.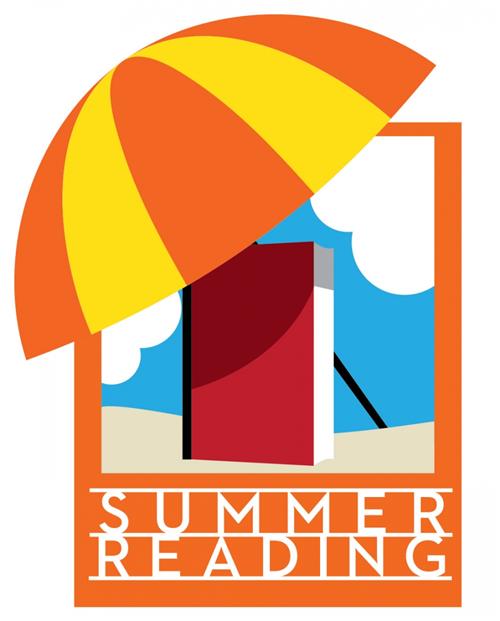 Whether it's on a beach, by the pool, or – quite possibly – at your desk, when you find time to read about the sector, it pays to know where to look. With help from nonprofit consultant Liz Heath of Sound Nonprofits, we've compiled your summer – or anytime – reading list! But, don't just take our word or Ms. Heath's. She asked a group of nonprofit leaders to tell her what they're reading. Of course, we couldn't help adding some of our own top picks.

Discover what well-informed leaders are reading. Then, bookmark the page on your computer, tablet, or smartphone. Whether you have time or "make" some, insights await you! Oh, and please send me (matt@501commons.org) your favorites too.
July 2014
In this issue
Tech advances at El Centro
Conference Scholarships Open
Leadership Transitions
Spr​ingboard-ers on Planning
Hot Summer Reading List

---
Upcoming Workshops

Digital Storytelling for Nonprofits
September 4
12:00 to 1:30 pm
2100 Building/Seattle

Storytelling adds pizazz to your website, fundraising letters, and board reports. Learn how to translate your organization's most compelling stories into digital form. This workshop is free of charge.

---
Mark your calendars today:
King County Executive Director Forum
September 26
8:30 am to 10:30 am
ED Forums are an opportunity to gather with fellow executive directors for short discussions led by an ED. September's session will feature breakout discussions on board development, growing programs, and small improvements that make a big difference at your organization.
---
Making Long-Term Investments in Civic Health
August 12
5:30 to 7:30 pm
Seattle CityClub and Philanthropy Northwest present this event to explore how philanthropists, government and nonprofits can work together to encourage systemic and sustainable community development.
---
Google for Nonprofits Seminar
September 8
9 am to 11:30 am

Google offers this free seminar at its Fremont headquarters to share the latest Google tools to help you find new volunteers, donors, and more.
---
Check out more learning opportunities in the Featured Events section of our Statewide Nonprofit Resource Directory.
---
Got an RFP? We'll help you get results
Your nonprofit put hours into creating a request for proposals (RFP), making sure it speaks to your organization's needs. Don't let that effort go to waste! Send your RFP to 501 Commons, so we can put it in front of top-notch consultants listed in the Statewide Nonprofit Resource Directory.

How do we know these service providers are good? Through our rigorous application review and reference check process, we help ensure that the 80+ listed nonprofit specialists are experienced and come recommended by their clients.

So, got an RFP? Email it to matt@501commons.org, and let us help you find the skills you need.
---
Did you know?

501 Commons has 500+ experienced consultants available to you on a discounted sliding fee scale? We can match you with professionals who are volunteering their time and expertise to nonprofits in a wide variety of skills and expertise. Just ask us how we can help.