PNA Village E-Newsletter - Fall 2012

Welcome AmeriCorps Volunteer Coordinator
By Katie Dineen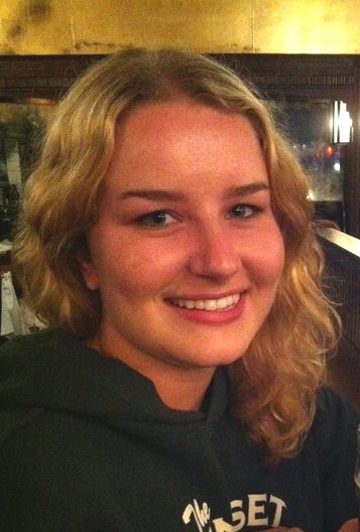 This September marked the beginning of my year-long service with PNA Village as the new AmeriCorps Volunteer Coordinator. Originally from San Francisco, I have been in Seattle for four years and recently earned my Bachelor's Degree in Public Affairs at Seattle University this past June. At Seattle University, I worked with students on their writing skills at the Writing Center, planned on and off-campus events with Student Activities, and studied abroad for two months this past winter in Vietnam. My career interests lie with working in the public sector for community-based organizations like PNA,so I can only begin to express how enthusiastic I am to be working with PNA Village and its community of volunteers.

Already in my short time here I have learned so much about the village structure and the benefits that its volunteers provide the community. Before my service placement with the PNA Village, I knew little about the village structure and the service its volunteers provide to the membership. Now I find myself talking about it to anyone who will listen, including my parents, whom I have urged to volunteer for the village in my hometown! I feel so fortunate to be a part of an organization that knows the value of community involvement. Each day I am here I have been able to learn new things about the Village and the people with whom I will be working this next year. I am anxious to speak with and get to know all Village members and volunteers, so please do not hesitate to call or email me with any questions, concerns, or friendly chats at katherined@phinneycenter.org, or at 206.789.1217 ext 24. I look forward to working with you this next year!

Fall Village Social Event
Sunday, November 4 from 5-7 pm
Greenwood Senior Center

Please join us for the Fall Village Potluck Social Event! Dessert, apple cider, hard cider, wine, and other drinks will be provided, so please bring appetizers, sides, and entrees to share. At the social, we will be making some decorations to benefit the Local Giving Fair which takes place on November 17 at the GSC. Following dinner we will enjoy some music, dessert, and good company.

To RSVP, and/or if you can come early to set up or stay late to clean up or both, please email us at village@phinneycenter.org or call us at 206.789.1217.


PNA Village Knits

Hello knitters, crocheters and other yarn enthusiasts! How would you like to meet up with other fellow fiber lovers and PNA Village members to chat and practice your craft? We're considering doing a weekday afternoon meetup at Fiber Gallery, but would like to gauge member interest first.

Please contact:

alyssamcfarland@gmail.com (Alyssa) or liz_b_tree@msn.com (Liz) if you are interested!

Are You Ready For Winter?
By Liz Bjorkman
Winter is coming. Are you, your house, your yard, and your car ready? The following lists might help you recall other tasks you need to do. If you don't want to tackle some tasks, call the PNA Village at 206.789-1217 and one of our volunteers will come help.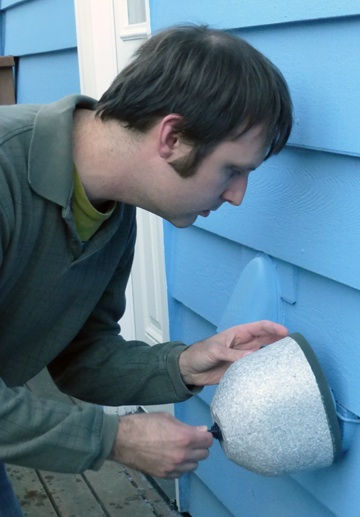 You:
Get a flu shot.
Put away summer clothes; take out winter clothes.
Wash woolens.
Knit a warm scarf or hat.
Clean, mend outdoor gear.
Check umbrella.
Waterproof shoes or boots.
Have good books & hot chocolate or yummy tea ready for dark evenings.

House:

Test porch & garage lights.
Put fresh batteries in flashlights and smoke alarms.
Have extra light bulbs handy.
Add weather stripping to drafty areas.
Clean gutters.
Disconnect & store garden hoses.
Add insulating caps to outdoor hose bibs.
Have good doormats ready for wet boots and shoes.
Clean furnace filter & get furnace checked.
Get fireplace & chimney cleaned and checked.

Yard:

Harvest last vegetables.
Rake leaves.
Put snow shovel where you can easily reach it, without having to go outside.
Have sand or de-icer handy for slippery stairs and walks.

Car:
Remove & store vehicle's sun screen.
Change the oil.
Be sure windshield ice scrapers are in your car.
Put fresh batteries in car flashlight.
Add emergency supplies to trunk: bag of cat litter; shovel; blanket; candles & matches; chains.

Attention: The Village needs volunteers! Our membership is growing, and so is our need for volunteers! Please apply to help your community members age in place by providing assistance with household tasks, projects, and other requests. Additionally we are in need of drivers and individuals with maintenance experience! If you are available to drive – especially during the business hours – and/or have experience with minor maintenance and repair jobs, please contact the Village at village@phinneycenter.org or 206.789.1217 to become a volunteer. Let us know if you are already a volunteer and are interested in these openings. Please encourage friends to apply!

Book Review: "Aging Our Way"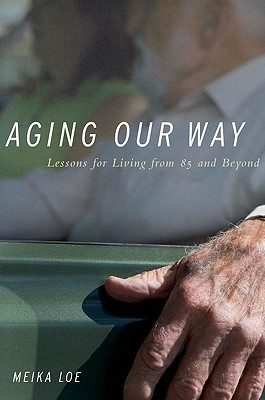 Review by Marguerite Langlois

AGING OUR WAY: Lessons for Living from 85 and Beyond by Meika Loe (Oxford University Press, New York, 2011)

Take a look at the bookstore shelf that contains books on aging, in almost any bookstore, and it's clear that books on aging too often portray several common approaches to aging: "anti-aging" (a terrible phrase, when you think about it), or how we are all going to need so much help that it will be a terrible burden on society, or what adult children must all do to deal with the frightful things happening to mom and dad, or how aging is the most amazing time of total wisdom, complete satisfaction, and unending happiness. Yes, I exaggerate. But we truly need more books that give voice to all the mixed realities of aging. Is anyone listening to what we, the aging, really have to say?

In Aging Our Way, Meika Loe, associate professor of sociology and women's studies at Colgate University in New York, has written such a book. For three years, Loe followed the lives of 30 elders in New York state, talking with them, going places with them, and, especially, listening to them. (The people in the book are all over 85, but what they have to say speaks to anyone who is aging or is concerned about those who are aging.)The result is a vivid, realistic portrait of people who are each aging in their own way, adapting, adjusting, and creating their lives as they go along. Their stories are refreshing and encouraging, because they are real and avoid stereotypes, telling the truth about both good times and difficult times, the joys and the pains. Loe follows several key themes which she says are important to pay attention to as we age: continuity, comfort, connection, and meaning. (Sounds a little like what our PNA Village encourages, doesn't it?)

Reading the book started me thinking in different ways about my own aging and how I want to do it. It also confirmed my sense that the best wisdom about the process often comes from people like ourselves, who are living it. And, a couple of months after I had finished the book, I received the information about the PNA Village. What I had learned from the book gave me one more reason to join.

PNA Village Has a Blog!
Please visit the website: http:// pnavillage.org and sign up to receive weekly updates from your fellow volunteers, members, and staff of the PNA Village. Everyone is welcome to contribute. We hope to see you all online soon!
On the Blog Now: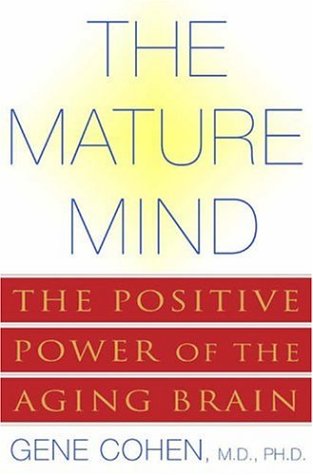 Another book review by Marguerite Langlois
THE MATURE MIND: The Positive Power of the Aging Brain, by Gene Cohen M.D. (Basic Books, 2006)

My First Experience with the Village
By Joan Manzer
My experience with the Village began with volunteers to walk my cocker spaniel, 17, blind and deaf, but ready to take walks, their attention and encouragement giving Daisy a real quality of life in her last weeks. My requests for odd jobs, sewing needs, and help with family photos were met and quickly taken care of. When the entire work table collapsed with the weight of old family journals my assigned handyman returned, sized up the problem and fixed the table permanently for future action. I was thrilled since all my projects could now go ahead, and I now feel I can maintain my household while I age in place.

Number of Member Requests for Vendor Referrals and Volunteer Requests Since April 2012: 113
Completed Service Hours for Handy Helpers: 119.5 hours
Village services have included: wall repair, fixing leaks, gutter cleaning, electrical socket replacement, weather-stripping, furniture movement, caulking, weeding, dusting, window washing, carpet cleaning, vacuuming, changing bed sheets, cleaning floors, hemming clothes, dog walking, and driving shifts for haircuts, doctor's appointments, and PNA social events.

Words from a Village Volunteer
I became a PNA Village volunteer with an eye toward the future: we need good alternatives to nursing homes and assisted living residences as we age. The PNA Village community offers a chance to age more naturally, in a home and a neighborhood. I want that option for myself and my loved ones, so I'm helping to build it now, while I'm lucky to be able-bodied, with time to assist others. Although I live outside the PNA Village service area, I believe that will change as the Village thrives and word of its reputation travels.

Having raised a family and eased my parents through old age and death, I'm equipped with useful life skills; it's satisfying to apply them to help others help themselves. I enjoy working with Village members, and learn something each time I volunteer. Members tend to be people who are engaged in their community, who are easy to work with, and the administrative staff couldn't be more supportive and upbeat. They in turn have the support of the veteran villages that are established around the country, as well as the backing of the awesome PNA. And volunteers get to know one another and the villagers through social activities that are geared to active people. Fun, rewarding, and the right thing to do - that's the terrific PNA Village volunteer program.