With ASL and English Your Child Can ...
LEARN!
THRIVE!
SUCCEED!
---
ASDC recently attended the 2014 CMV Conference in Salt Lake Utah.
Cytomegalovirus, or CMV, is a common virus that infects people of all ages. Most CMV infections are silent meaning the majority of people who are infected with CMV have no signs or symptoms and there are no harmful effects.
However, when CMV occurs during pregnancy, the baby can become infected before birth. CMV infection before birth is known as congenital CMV. When this happens, the virus gets transmitted to the unborn infant and can potentially damage the brain, eyes, and/or ears.
1 in 5 children born with CMV will develop permanent problems including: deafness, developmental disability, seizures, vision loss, cerebral palsy. CMV is the leading preventable viral cause of developmental disabilities and the leading non-genetic cause of deafness.
CMV is preventable! Pregnant women can prevent transmitting CMV to their unborn babies by protecting themselves from the virus.
Wash your hands often with soap and water, especially after changing diapers, feeding a young child, wiping a young child's nose or mouth and handling children's toys.
Don't share food, drink, eating utensils, or a toothbrush with a child.
Do not put a child's pacifier in your mouth.
Avoid contact with a child's saliva when kissing or snuggling.
---
Institute for Disabilities Research and Training, Inc. (IDRT)

IDRT is dedicated to improving the lives of people with disabilities, their families, and service providers through research and development, training, technical assistance, and advocacy. Although IDRT's work benefits people with all disabilities, IDRT specializes in research and development efforts on behalf of children and adults who are deaf and hard of hearing with particular expertise in the development of American Sign Language accessible computer software and other assistive technology products.
ASDC would like to welcome IDRT as a new Organizational Member.
---
ASDC 2015 Conference Update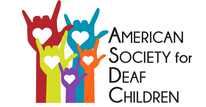 The Conference Registration form, Call for Presentation Form and Sponsorship Packet are all available on the ASDC 2015 conference website
http://www.asdc2015.com
as well as on the American Society for Deaf Children - Indiana Facebook Page.
For those of you planning to submit a presentation, this year's conference will have a 'hands-on' approach. Keep this in mind when completing your presentation form. Our evaluations tell us that people are looking for meaningful, applicable presentations that can be shared when attendees arrive home.
Time goes quickly, so get your registration forms in now. While you are thinking about next June, consider adding a day or two before or after the conference to sight-see and vacation in Indiana!
The November email blast will provide you with lots of ideas for seeking sponsors and fundraising activities to help families attend the ASDC 2015 Conference.
---
5K Benefitting ASDC A Success!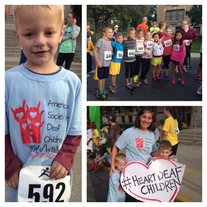 On September 27, 2014, the Sharp Eyed Group, a local Deaf Community-based business, hosted a 5K Run/Walk to provide scholarships for families to attend the American Society for Deaf Children 2015 Conference. The event was a huge success. More than 150 people participated in the 5K run/walk in Indianapolis, IN. Over $4,000 was raised to support the 2015 Conference. For more information visit the Sharp Eyed Group's Facebook page, or #heartdeafchildren on social media: Facebook, Twitter and Instagram.
---
Online Learning Opportunities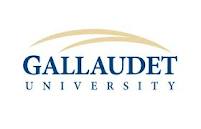 Gallaudet University's Center for Continuing Studies provides online learning opportunities year round. A sample of classes being offered this fall are: Language Learning by Ear or by Ear; Successful Grant Writing; Interpreting as a Career; ASL 1; and ASL2.
---
Gallaudet School Psychology Program
If you have ever thought about becoming a School Psychologist then visit the Gallaudet School Psychology Program.
School psychologists help children and youth succeed academically, socially, behaviorally, and emotionally. They collaborate with educators, parents, and other professionals to create safe, healthy, and supportive learning environments that strengthen connections between home, school and the community.
---
Described & Captioned Media Program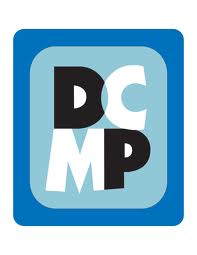 The DCMP October newsletter is available by
clicking here
.
The Described and Captioned Media Programs mission is to promote and provide equal access to communication and learning for students who are blind, visually impaired, deaf, hard of hearing or deaf blind.
Learn more about DCMP by visiting their website at
www.dcmp.org
---
Toys 'R' Us Toy Guide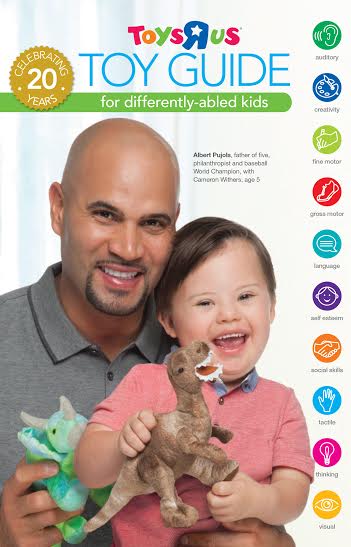 Toys"R"Us® announced the release of its 20th Anniversary edition of the
Toys"R"Us Toy Guide for Differently-Abled Kids®
, an easy-to-use toy selection resource for those who know, love and shop for children with special needs. Now in its second decade of annual publication, the complimentary shopping guide is a go-to for families, friends and caregivers involved in the special needs community, and is available in
Toys"R"Us®
and
Babies"R"Us®
stores nationwide, as well as online at
Toysrus.com/DifferentlyAbled
in both English and Spanish
.
This year, Toys"R"Us is teaming up with baseball World Champion, proud father and
special needs advocate, Albert Pujols, who appears on the cover alongside Cameron Withers, a 5-year-old boy from Southern California.
---
Unite For Literacy
Unite for Literacy is proud to announce that five of its culturally relevant, diverse children's books have been narrated in American Sign Language. Videos of the book narrations are available in its free digital library at
http://www.uniteforliteracy.com
. The company's books are written in English and are narrated in 24 languages common to the United States, now including ASL.
---