The Source For Michigan Conservation News


2012 MUCC Election Insider

Stay tuned into your email accounts this Monday, the day before Americans take to the polls. MUCC will have everything you need to know about your candidates for State Representative, Michigan Congress and the President of the United States!


---
Wolf Digest: S.B. 1350, HSUS Lawsuits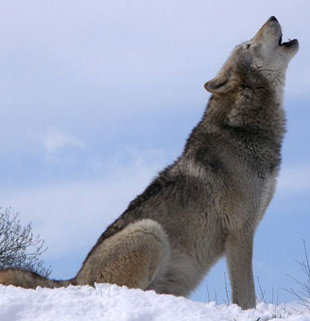 Wolves, a top priority this fall in Michigan, have made headlines yet again. The Humane Society gave notice of its intentions to file a lawsuit against the USFWS in an attempt to halt the process of adding wolves as a game species. While opposition is ramping up, progress is still being made as Senate Bill 1350 was introduced in the Michigan Senate this month, sponsored by Senator Tom Casperson (R-Escanaba).
Read more about the
HSUS LAWSUIT
and
S.B. 1350
---
EHD Numbers Continue to Rise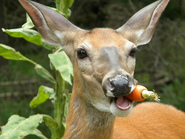 EHD has continued its presence in Michigan now rising above 8,500. As hunters gear up, the Department is asking for assistance reporting deer killed by EHD.
Find Out More
---
MUCC Youth Camp: On the Ropes

Michigan United Conservation Clubs has operated the Michigan OUTofDOORS Youth Camp program for more than 66 years.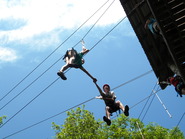 As the program evolves, it continuously looks for new ways to engage an ever changing youth demographic and with the development of the "Climbing for Outdoor Recreation, Education and Stewardship" (C.O.R.E.S) Initiative, MUCC hopes to bridge the growing gap in youth participation in the outdoors.
READ MORE


---
Public Input for State Forest Plans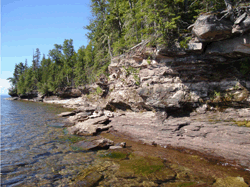 Public input on the recently released Regional State Forest Management Plans is being taken from now until January 2, 2013.
The Depart of Natural resources announced the release of the draft management plans on October 22, covering roughly 14 million acres of forest in the Upper Peninsula and northern Lower Peninsula. The plans were developed by the state and core stakeholders, which included land owners, timber industry representatives and conservation agencies.
READ MORE

---
Bills Aide Veteran and Disabled Hunters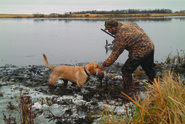 The Michigan legislature recently enrolled two bills into public acts 339 and 340. Both acts ease restrictions on hunters and anglers with disabilities.
READ MORE

---
Proposed Category 5 Trout Streams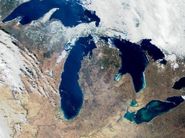 The Fisheries Division has proposed an increase of Brook Trout possession limits in select streams across the Upper Peninsula.
The proposal incorporates a new trout stream category. These Type 5 trout streams will allow for the possession of 10 Brook Trout, an increase from the statewide 5, and the minimum size limit will be 7 inches.
READ MORE

---
Upcoming Events

---
Blogs you may have missed: