Summer Quarterly Newsletter

A Note From Outdoor Outreach's New Executive Director, Ben McCue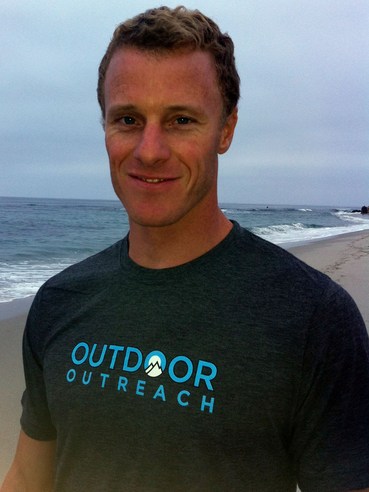 Since our organization's founding 15 years ago, Outdoor Outreach has provided transformative outdoor recreation opportunities and strong mentor relationships to over 8,000 youth throughout San Diego County. The organization has opened countless eyes to a world of possibility through our region's parks, beaches, and mountains. As adults, some of these same youth are now giving back to the organization as volunteers, instructors, and mentors; one is even on the Board of Directors. Outdoor Outreach's success is a testament to the passion of its founder Chris Rutgers and to the many donors, staff, and volunteers who helped make his vision a reality. I am honored to have been chosen to lead the organization and look forward to steward OO's mission into the future.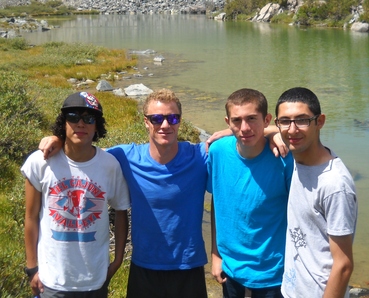 Staff, volunteers, donors, and youth participants have all played a crucial role in creating the highly impactful mission-driven organization that OO has become. As we leave the comfort of a founder-led organization and carry this work into the future, it will be up to us all to come together and contribute in a meaningful way. I invite you to join us as we map out and embark on our next climb.
Please reach out to me with your thoughts and ideas via email to ben@outdooroutreach.org.
In gratitude,
Ben
---
Puzzle Pursuit: Mission Classified Surpasses Expectations!
The 5th annual Puzzle Pursuit benefiting Outdoor Outreach successfully raised $6,820! This year's event aboard the USS Midway engaged 32 teams.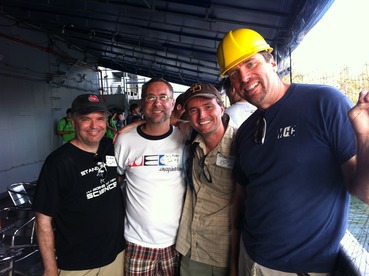 [First Place Team: YMS Majasty]
Thank you to everyone who made this year's Puzzle Pursuit: Mission Classified a success, including our outstanding volunteers, Puzzle Master-Extraordinaire Mr. Scott Kessler and students from Toussaint Academy.
---
One Love San Diego Outdoor Yoga Event Benefits Youth
One Love San Diego raised over $15,000 on behalf of Outdoor Outreach and San Diego Youth Services. The event welcomed over 350 participants who came together for a day of yoga to benefit local youth. Outdoor Outreach staff brought youth from the Monarch School to partake in the outdoor yoga session.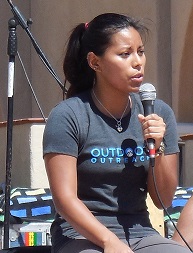 The event kicked off with Outdoor Outreach board member Nancy Tran speaking about the mission and impact of the organization [check out Nancy and Chris Rutgers in the video below; 2:15-3:45]. Like many of the youth we serve, Nancy faced many challenges growing up in her City Heights community, and found inspiration and support through OO's high school Adventure Club. After graduating from UC-Berkeley, Nancy returned to San Diego and became an OO mentor, supporter and board member. Nancy's full circle journey exemplifies the impact our organization strives to have on the many youth we serve every year.
Thank you to everyone who attended this year's event and to One Love San Diego for supporting our vision to transform lives by connecting youth to the outdoors!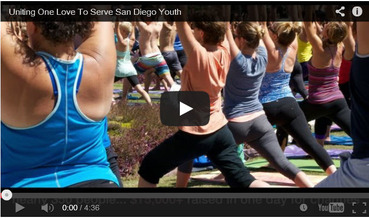 ---
Partnership Spotlight: North County Lifeline
This Summer, through the generous support of
SDG&E
,
Outdoor Outreach
had the opportunity to partner with
North County Lifeline'
s after-school partner program in the Oceanside neighborhood of Crown Heights. Outdoor Outreach provided a series of outdoor recreation experiences to a group of middle-school boys that allowed them to experience a world outside of their neighborhood. The boys were thrilled to go surfing in Coronado, hike at Mission Trails Regional Park and kayak in La Jolla Cove.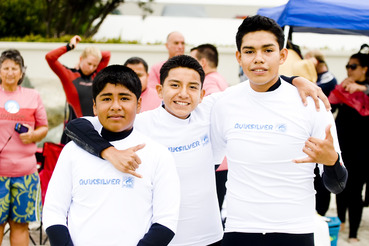 Surfing with Oceanside youth and Islands Restaurants' volunteers.
---
OO Adventure Clubs Kick Off School Year
September kicks off our year-round Adventure Club program with students at El Cajon Valley, Crawford and Lincoln high schools. Aside from connecting with new and returning students, we are excited to welcome two new staff members to our Adventure Club team.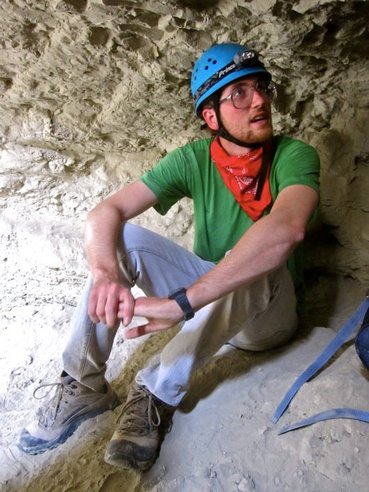 Matt Smith
joined the OO team full-time as our new Environmental Program Manager. Matt first came to Outdoor Outreach in 2011 as an intern. He brings seven years of outdoor and environmental education to the team, ranging from working as a Park Ranger in
Yellow Stone National Park
to working with youth in rural parts of San Diego County. Matt has a passion for the outdoors and sharing it with others and looks forward to engaging all our Adventure Club students in environmental education and stewardship activities.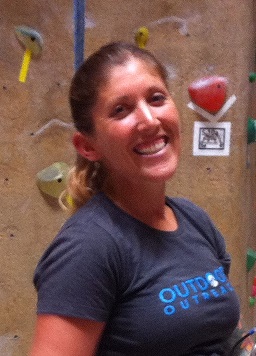 An avid rock climber, sailor and outdoor enthusiast, Clara Florin is a great asset to the OO team. Originally from Argentina, Clara first joined the Outdoor Outreach as a volunteer. This past Summer she graduated to become a field staff instructor and Adventure Club Assistant. She's looking forward to getting outside with our students and sharing with them the activities that she loves.
---
Leadership Youth, Mario's Adventure with the National Outdoor Leadership School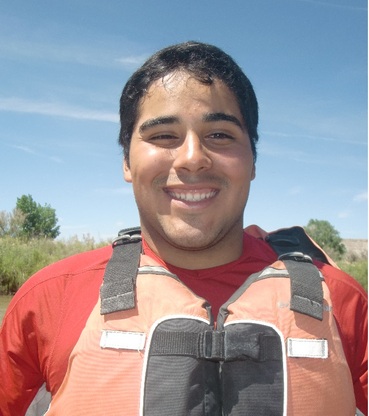 Mario is one of our outstanding Leadership Youth at Outdoor Outreach. We are incredibly proud of him because he recently applied and was invited to complete a 16-day NOLS (National Outdoor Leadership School) whitewater kayaking course along the Green and Yampa rivers in Vernal, Utah. As a 19 year-old young man from El Cajon, this was his first experience venturing out on his own. Returning from such an exciting and amazing opportunity, we invited Mario to reflect and write about his experience. He overcame the boundaries of his comfort zone, home sickness, and learned how to survive the great outdoors with perfect strangers.
If you would like to read more about Mario's NOLS experience, please visit our website
here
.
---
OO Welcomes AmeriCorps VISTA Member Sarah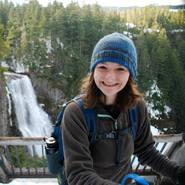 Sarah joined the Outdoor Outreach team as an AmeriCorps VISTA in July to serve as a Communications Coordinator. Sarah graduated from the University of Oregon with a degree in Family and Human Service and previously worked on staff at the Eugene Family YMCA.
Sarah's hobbies include hiking, reading, and gardening. During her time in San Diego, she's excited to meet new people and explore new outdoor adventures such as surfing.

---
---
Reach the Peak Trail Challenge & Mountain Festival Nov 9, 2013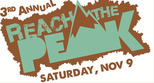 Outdoor Outreach is gearing up up for Reach the Peak Trail Challenge and Mountain Festival! Join us November 9th for trail races, live music, great food, and prizes. Save the date and tell your friends and family!
---
The North Face Speaker Series with Cory Richards!

Join San Diego host
Adventure 16
on
November 6th
at the
San Diego Natural History
Museum for
The North Face Never Stop Exploring Speaker Series
featuring adventure photographer and climber
Cory Richards
!
---
Thank You to Our Supporters who gave $500+ between 7/18 - 10/1
---
Catching up with Leadership Youth!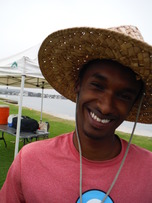 As a member of our Leadership program, Idris is passionate about sharing his love for the outdoors with our youth participants. A refugee from war-torn Somalia, Idris first joined Outdoor Outreach in 2009 as a Crawford High School Adventure Club member. Idris excelled in his studies and was the valedictorian of his graduating class. Today, Idris is a Junior at Stanford University, where he has a full ride thanks to the Gates Millennium Scholarship Program.
"I wanted to come back [Outdoor Outreach] and give back to a community that had empowered me. I'm very happy with my internship this summer, it's given me great insight into where I want to head into the future."
======================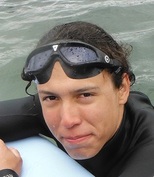 Luis started with Outdoor Outreach in our El Cajon Valley Adventure Club as a participant and was quickly brought into the Leadership Program. Luis will be coming back this fall to work with El Cajon Valley students and help them gain experience in the outdoors pursuing the sports that Luis loves.
======================
Vincent is a recent graduate of High Tech High in San Diego.
Vincent has been a part of the OO family since he was a middle school student at Monarch, and was recently hired as an assistant instructor through our Leadership Program.
Vincent is an avid snowboarder and he recently participated in his first triathlon where he finished third overall!
---
Summer Smiles and Highlights!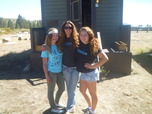 Backpacking in Mammoth with Adventure Clubs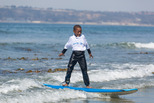 Surfing in Coronado with San Diego Cheer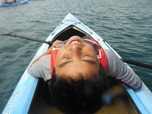 Kayaking at Shelter Island with Marine Corp Recruitment Depot (MCRD)
Click here for more pictures!