"Streets2Peaks" Challenge Exceeds Goal!
Thank you all for your enthusiastic and generous support of this year's "Streets2Peaks"-North Face Matching Campaign! We put out the challenge to raise $20,320 in honor of Leadership graduate Ryan Hudson goal to summit Denali—the highest North American peak at 20,320 vertical feet.
We're pleased to share that the campaign raised $39,026--plus an additional $15,000 matching grant from our corporate partner The North Face--for a total of $54,026! Ryan was overwhelmed with the out pouring of support. "I'm grateful to everyone who donated to Outdoor Outreach in my honor to help the next generation of kids like me aspire to overcome and achieve."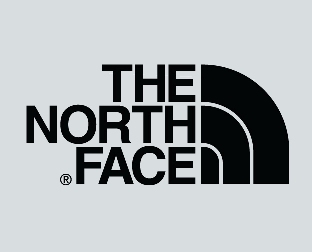 Ryan is home after an exhilarating adventure in the company of mountain legends Conrad Anker, Jeremy Jones, and author Jon Krakauer (Into the Wild, Into Thin Air). Although the group was turned back only 400 ft from the summit due to an intense electrical storm, Ryan's OO family is proud of him and his accomplishments on this life-changing adventure.
"Nothing is impossible. Here I stand around 16,800ft at 6am during our push to 17k camp and the summit. I witnessed the Earth looking more beautiful than I've ever seen in my 25 years of life. I remained humbled because every moment on this mountain was terrifying for me; the risk of death living within every step I took. While so far from home and way out of my element. I, in so many ways, knew this was exactly where I wanted to be. Through confidence, perseverance, respect and understanding you can accomplish the greatest of challenges that come in life. Never fear the idea of stepping out of your comfort zone. Never fear the idea of breaking free from traditional lifestyles. Believe in yourself and you will be able to overcome the trials you fear the most."
---
100% of Adventure Club Seniors Graduate!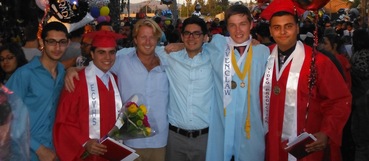 [Youth Development Manager Scott Shepherd with El Cajon High School Adventure Club graduates]
School has let out for the summer which means seniors across San Diego tossed off their graduation hats and received their high school diplomas. We're proud to report that for the fifth consecutive year, 100% of our Adventure Club seniors are now high school graduates with plans of attending college.
Outdoor Outreach works with at-risk students at three inner-city public high schools, where graduation rates range from 45-65%, providing after-school programming and year-round support.
"Hats off" to you for fostering our mission to transform the lives of the youth we serve like Ryan, Angel, Antwan and others by providing them with the support, opportunities and resources they need to become successful adults! Hip-hip-hurray!
---
Adventure Club Students Launch "GetOutside" Smartphone App
One month after graduating from high school,
Antwan Ibraheem, Yousuf Ghanim
and
Francisco Martinez
(all were pitching their newly launched mobile app,
GetOutside
, before a group of venture capitalists. Not a bad way to kick off the summer.
The three students attended the 2012 Outdoor Nation Summit last October along with other Outdoor Outreach Adventure Club students from El Cajon Valley, Crawford and Lincoln high schools. At the summit, participants were challenged to generate a project idea that would help urban youth find outdoor activities to help them get moving. The group's idea--use technology as a bridge to connect the "Internet generation" to the outdoors--was awarded an Outdoor Nation Millennial-Led project grant.
With the support of OO board members and mentors, Antwan, Yousef and Fanncisco formed their own company Phytoware
(www.phytoware.net
) and began working on the app which they publicly launched in June. The newly released mobile app features options to find outdoor locations, directions, a compass, plus a rate the location feature, environmental stewardship info and ability for users to share their location via social media. The company plans to release iPhone and Google Play compatible versions in the near future.
"My culture (Iraq) isn't big on nature, and I would be playing video games right now if it wasn't for Outdoor Outreach," said Antwan, CEO of Phytoware. "Once we have more people going outside, more people thinking positively, we can go and tackle bigger issues, bigger challenges in the world."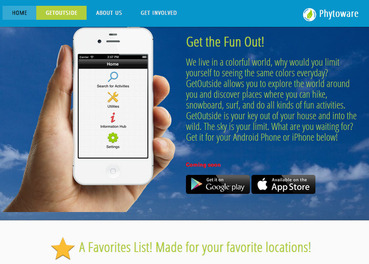 [Click image above to download the APP]
---
Leadership Participant Graduates from San Diego State University's School of Engineering!
Many of you may know Angel Cadena from his infectious smile. Angel came into one of our inner-city, after-school Adventure Club programs close to eight years ago as a sophomore. After thriving in the Adventure Club program, Angel became the first member of his family to graduate high school. Due to his enthusiasm and commitment, Angel was selected to join our Leadership program to become a mentor and instructor to other program youth.
For the last six years, Angel has been working at Outdoor Outreach not only to mentor kids coming from similar backgrounds; but like many of our Leadership youth, to work his way through college. We're delighted to share that Angel recently graduated from San Diego State University with a degree in computer engineering AND with several job offers!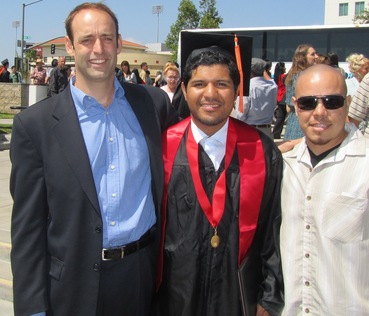 [Angel with Chris Rutgers and fellow Leadership graduate Juan Alvarez]

---
Board Member Spotlight: Nancy Tran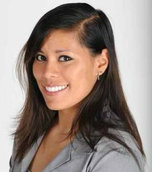 We're pleased to share that
Nancy Tran
has joined
Outdoor Outreach
's Board of Directors!
Many of you may recognize Nancy as a former
participant of our first Adventure Club piloted at Hoover High School. After earning a bachelors degree from the University of California, Berkeley, Nancy return to San Diego and became a dedicated Adventure Club volunteer mentor
(
click here to read Nancy's journey
).
Nancy's personal journey, insights, dedication and experience make her a wonderful addition to the Outdoor Outreach's
Board of Directors
!
---
Outdoor Outreach Spring Program Photos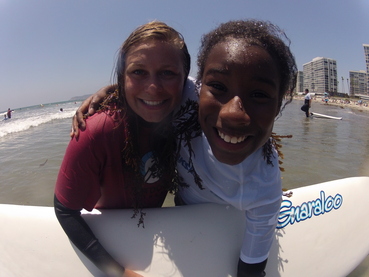 Surfing at Coronado with Harmonium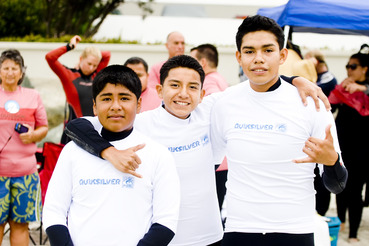 Surfing at Coronado with North County Lifeline and Islands Restaurant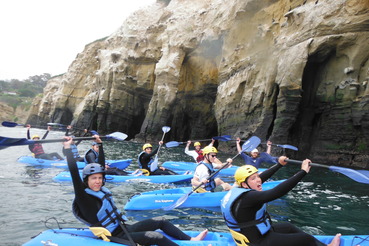 Interested in seeing what we've been up to in the last couple of months?
Click here to v
iew all of our summer adventure photos!
---
In This Issue
> Streets2Peaks Success
> Adventure Club Spotlight
> Leadership Spotlight
> Board Member Spotlight
> Ready for Puzzle Pursuit?
> RSVP Reach the Peak
> Across Worlds Lecture
> +$500 Supporters
> OO on the Town
> RU an Outdoor Lunatec?
> Americorp VISTA Farewell
---
All Aboard for Puzzle Pursuit!
Join the adventure and mystery that awaits you at this year's Puzzle Pursuit aboard the USS Midway Museum on Saturday, September 21st!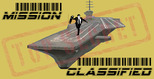 *Ticket includes admission to USS Midway Museum
---
Reach the Peak Trail Race & Mountain Festival Nov 9, 2013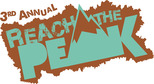 If you haven't heard already, Reach the Peak is an annual outdoor trail race and festival. We will be hosting the event for the 3rd year in a row on November 9th. Save the date and tell your friends!
---
Across Worlds-A Tale of Two Lives of Adventure
A Lost Boy of Sudan and An American mountain climber. Their adventures changed their lives...Now their lives are converging to change the world.
Carlsbad Village Theatre
Friday, July 19 at 8:00 pm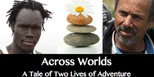 (click image to view trailer)
---
Thank You to Our Corporate, Foundation and Civic Supporters who gave $500+ between 4/16 - 7/17
---
Outdoor Outreach on the town!
We've been having fun connecting with supporters at Padre games, concerts and volunteer outings.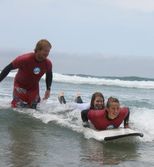 Volunteer Surf Training Day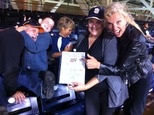 OO Nite at the Padres VS Phillies compliments of SDG&E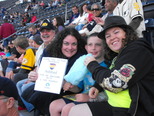 OO Nite at the Padres VS Diamondbacks compliments of Ashford University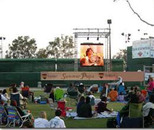 OO Nite at the Symphony Pops Concert compliments of Ashford University
---
Are you a "lunatec" for the outdoors?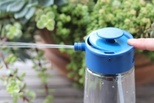 Well, former
Outdoor Outreach
board member and volunteer
Nick Rhea
is a self-describe "outdoor lunatec". He form his company
Lunatec, Inc.
to make eco-friendly gear for other outdoor enthusiasts. His new product called Aquabot transforms all those wide-mouth water bottles into a versatile and handy "on-the-go" kitchen faucet, shower, garden hose and drinking fountain. Nick says he came up with the idea during a backpacking trip in Alaska.
"I was thinking there has to be an easier way to clean up yourself and your gear. I noticed everyone in our group had a wide-mouth bottle. That's when it hit me--pressurize the bottle"!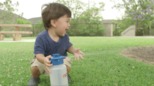 Aquabot is also great at day-to-day tasks. One of Nick's favorite uses now is rinsing off his son's hands at the park, beach, zoo or anywhere.
Aquabot is available for preorder on the crowdfunding site Kickstarter through Aug 14th.
---
OO AmeriCorps Vista Member Merina Bids Adieu!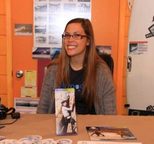 Merina Mesa has been serving as an AmeriCorps VISTA (Volunteers in Service to America) for the past year. She joined the team last July as a Development Coordinator focused on development and fundraising projects.
"The best part of working at Outdoor Outreach is witnessing all the individuals who genuinely enjoy transforming the lives of youth in need. It's uplifting to see so many people who are passionate about making a difference in one place."