Letter from the Director
Stories from the past inspire our future at Habitat…
We are a fast-paced organization, and we tend to move from fire to fire without taking the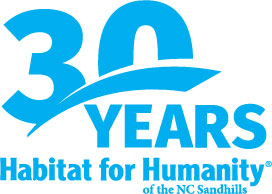 time to celebrate our accomplishments. For our 30-year anniversary, we are undertaking a project to allow us to recognize those achievements and hear from the homeowners, volunteers and supporters who have made our 250+ homes possible. We would love to have your help!

This anniversary project has given our homeowners a chance to celebrate their own achievements since becoming homeowners, and our supporters a chance to recall the stories that have remained in their hearts. In just the first few interviews we have learned of homeowners who were able to advance in careers, send children to college and explore new dreams and goals. Their pride and enthusiasm is evidence of the impact of this mission. Just yesterday, while confirming an upcoming interview, one homeowner said "I would like to do the interview at my house, if that's ok – I'm so proud of what I have done with it and was hoping you might even video. You know, after everything that had happened to me, I didn't really think I had a great future ahead, but after buying my Habitat home it was like I had a new life and understood all that I could accomplish. I started a new job this week, and I love nursing, I just can't believe all of the great things that have happened!"

Our 30-Year Anniversary Committee is hard at work preparing for our fall events including our special build to commemorate the past 3 decades of building homes with local, hardworking families. Volunteer, Sonia Wrigglesworth, spends several hours in the office each week surrounded by the spreadsheets of homeowners and contact information. We began our project with a brief survey sent to all homeowners to find out how their Habitat journey has impacted their family's life. After collecting the surveys returned by mail, we began calling homeowners and scheduling interviews. Ellen Airs, Peggy Raney, and Janet Lowry, committee members and longtime Habitaters, are also contacting homeowners as well as volunteers and supporters to capture their stories and memories from the construction site, the ReStore or committee and office service.

If you are reading this, you likely helped to contribute to the funding or invested some of your sweat on the construction site or in the ReStore. On behalf of the 267 families who have built with Habitat, we want to say thank you! If you would be willing to share your memories of Habitat with our 30-year committee, please contact me – we look forward to seeing you in October during our celebrations!
~Amie Fraley


Executive Director
---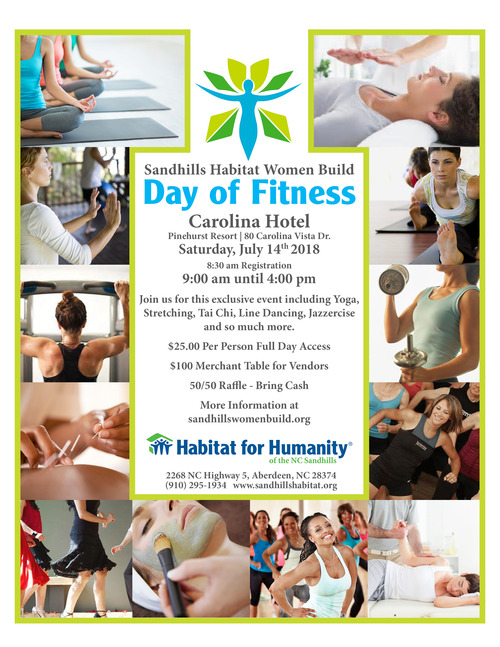 ---
The Habitat Volunteer Experience





"Amie Rocks"


The reason I started to volunteer for Habitat for Humanity in March 2012 is: "I was just a small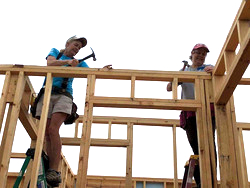 town girl living in a lonely world (thanks Journey). I was born and raised in the great state of Nebraska (Go Cornhuskers). After a very successful career in the U.S. Army for 24 years, I retired to the North Carolina area. I worked for two different companies that were fun, but they both folded for uncertain reasons. I then decided to work for KBR Halliburton in Iraq as an operations clerk. After 6 months I returned to the U.S.

I went through a difficult period with a marriage that ended in a divorce and needed to find something "constructive" to do with my time. In 2009, I had worked on a Women's Build with Habitat for Humanity and decided to pursue this avenue.

My first build in March 2012 was with the Collegiate Build with students from Sacred Heart University. I was then hooked and found a great opportunity to volunteer. I have developed many friendships with co-workers and just feel a deep gratification upon completion of a day of volunteering. I usually work 3 days a week with Habitat and have acquired the title of "Hardcore Volunteer".

I have worked with the Collegiate Builds every year since 2012 and also the Women's Builds. I received the Governor's Volunteer Service Award in 2016.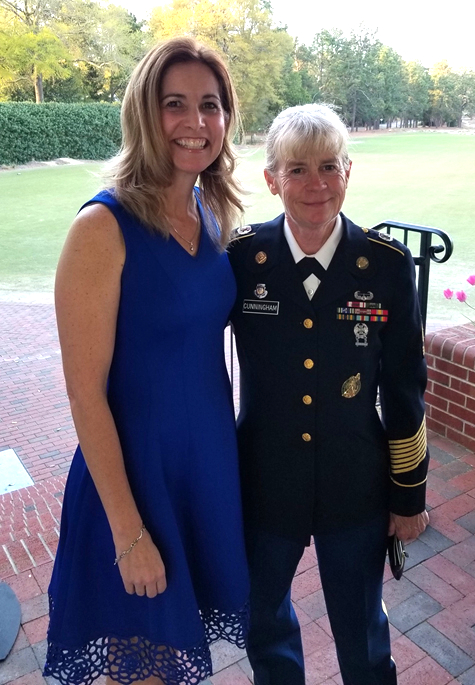 Most of all I do want to thank all of my fellow "Hardcore Volunteers" for putting up with me….I know I can be the easiest person to get along with…..lol.

Habitat for Humanity allows me to enjoy time outdoors. I am blessed to own a home in the country with 10.5 acres and have lots of opportunities to build crafts with all the skills that I have acquired.

I have the greatest respect for Amie Fraley (Amie Rocks). Amiw gave me the opportunity this past April to attend the Habitat for Humanity Gala. This event allows us the opportunity to continue to build homes for people.
~ Mary Cunningham
Hardcore Construction Volunteer
"Amie Rocks"
---
A Passionate Purpose



If you ask folks why they volunteer, most will tell you that they just want to "give back," or they cite a variation of the basic "feel good" reasons to volunteer: give back, do something for the community, help others less fortunate, help a charitable organization, be involved in something bigger than myself, etc. I think these are very "noble" reasons to volunteer with any charitable organization, particularly at Habitat for Humanity, and they certainly apply to me.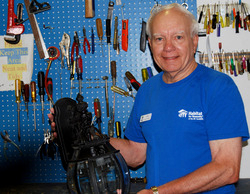 But I have discovered other reasons that go far beyond the "noble" reasons to volunteer for Habitat since I joined the Habitat family. Probably at the top of the list would be the people I have met and interacted with, on the staff of the organization itself as well as other volunteers. All of these people are very passionate about what they do, and it "rubs off" on anyone who encounters them. And let me not forget the folks who donate to the Restore as well as the Restore customers. It is always a pleasure to meet and talk with the folks coming into the Habitat Restore. Some of them are real characters …and the items donated never cease to amaze me, too – this could be a topic for another time.

The benefits I have received from volunteering at Habitat far exceed what most of us seek or expect when we volunteer. I have learned just what Habitat for Humanity is all about and how it serves the community. I always thought, for example, Habitat "gave" homes they built to families, but of course, now I know the families purchase those homes and are provided with the knowledge and tools to be successful in home ownership. I feel privileged to be a small part of this, and to say the least, I highly recommend it!
~ Sid Newman
ReStore Volunteer
---
Don't forget to nominate Habitat for the "Best of the Pines" Contest

Best Place to Volunteer
Best Thrift Shop
​Best Fundraiser
---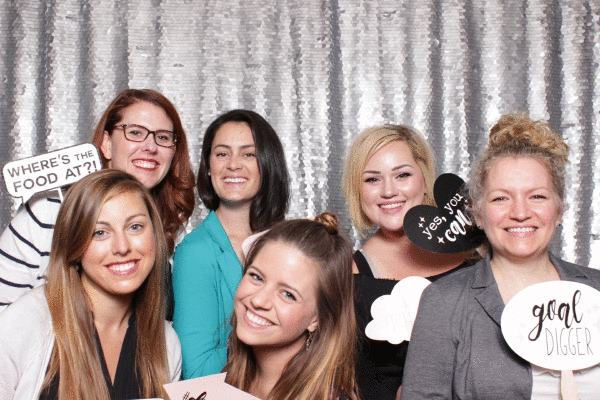 The power to work smarter and share "best practices" is crucial to being the best we can be for our donors and homeowners. Farrah Pulliam, our Finance and Construction Director, attended a seminar in Atlanta with

#

Habitat. She was focused on

#

Americorps but learned many tips and guidelines that will help our affiliate run more efficiently. Did you know that we are looking for two AmeriCorps candidates? Want more Information?
---
Making a Difference for a Family and the Community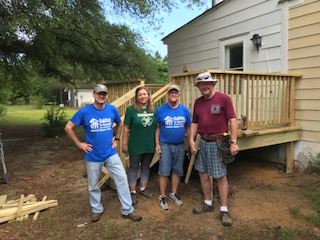 Our latest repair recipient was an elderly woman needing repairs to her porch. Our crew assessed her need and with the help of the
Repair Committee
(shown here), they were able to re-build her porch for safe entry/exit. This homeowner will pay a portion of her repairs back to Habitat in order for us to assist another homeowner in the future.
If you know of someone in the Richmond or Moore County
area that needs exterior repair work,
please contact Jennifer Moree 295-1934 ext. 224

---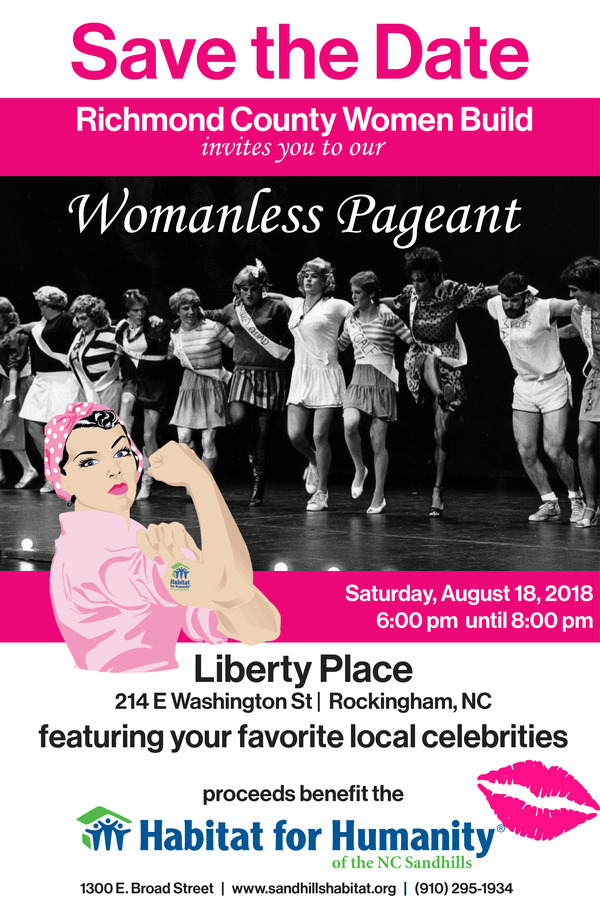 ---
MUFFIN MOMMA'S ......WE THANK YOU!




So you are probably asking "What's a Muffin Momma?"

Well they are a few amazing volunteers that bake and/or provide refreshments for volunteers on our construction sites and repair sites working hard to build or repair homes in our community. We want to take this opportunity to thank them and to share with you one of their amazing recipes for Cinnamon Roll Buns that Judy Vanica, one of our muffin mommas, makes every month. Our volunteers go wild when they are brought out to the construction site. They make your mouth water just looking at them.

If you or your church group would be interested in becoming a muffin momma or part of a muffin momma team by providing a snack for our volunteers once a month please call me, Rosemary Weber, Volunteer Manager, and we will work out all the details.




I know you will love this recipe:

24 Rhodes Frozen Dinner Rolls (come in pkg of 36)
1 small box of butterscotch pudding (cook/serve, not instant)
1 Tablespoon cinnamon
1 cup chopped pecans
1 cup butter
1 cup brown sugar


Night Before: grease bottom of 9x13 pan (I use Pam); put in dinner rolls, mix dry pudding, cinnamon, pecans together and sprinkle on top of rolls; melt butter, add sugar and whisk until thick and smooth (and butter has disappeared); pour over rolls; cover with saran wrap; set on counter (not in fridge)

Morning: preheat oven 350, remove saran wrap, and bake 25 minutes; Cover with foil and bake another 10 minutes (ovens vary-mine gets too brown on top without covering last 10 minutes). Invert onto cookie sheet or jelly roll pan.
From the Restore Director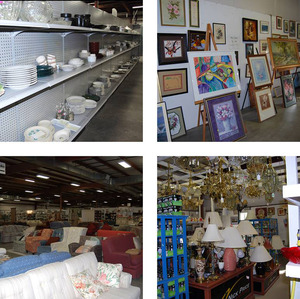 In case you missed out on our 50% sale in the Moore County ReStore, please LIKE US on Facebook follow our page and website to get the latest news and happenings.
We would like to invite you to visit our Outdoor area in the Moore County ReStore. We have a great selection of tables, chairs, sinks, toilets etc. Ask the cashier as soon as you pop in the ReStore and they will be sure to guide you. We added more shelving in both of our ReStores to move more merchandise out to the sales floor and make room for larger recreational items such as exercise equipment.
As a reminder:
We do Free Donation Pick Ups
and
Stuff the Truck Events. For our donation hours please refer to our website.
www.sandhillshabitat.org
.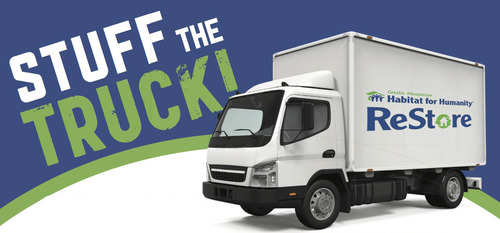 Please feel free to email or call me directly with any questions you may have about our Moore and Richmond County ReStores.
(910) 295-1934
kbraddy@sandhillshabitat.org
---

Construction Site:
No experience needed, we have construction supervisors on site that will instruct on the various tasks for the day. Tools are provided. All you need is an open heart and joy in know how much you have helped someone in your community to a better future.
ReStore:
Volunteer opportunities available in every department in both our Moore County ReStore and our Richmond County ReStore, Monday through Saturday. Whatever hours or days you are available we are happy to work around your schedule.
Students:
We could use your help at our ReStore in Aberdeen on several special projects – before school, after school, or Saturdays. We will work around your schedule.
Habitat's mission is to provide safe, decent and affordable homes in our community, but only through dedicated volunteers is this possible, so please consider volunteering in our ReStore or at our Construction Site today.
Call Rosemary to find out how we can customize your perfect volunteer experience! (910) 295-1934 or email rweber@sandhillshabitat.org
---