Letter from the Director
Please join us for the 2018 Habitat Gala

I want to share an amazing story of a mother dedicated to her children who works full-time, and despite being a single mom, has excelled in her workplace with a work ethic that earned her recognition as top employee last year. She's pretty amazing, and she wants great things for her family. You helped make this possible for her by supporting the 2016 Habitat Gala. Since that night, Jennita has contributed over 300 hours of sweat equity and attended monthly courses to help her succeed as a homeowner. All along the way, we were inspired by her enthusiasm, her commitment, and her caring for each of us who were fortunate enough to share in this journey with her. Last spring, we dedicated her home – a beautiful two-story.

Last year, we were able to create yet another homeownership dream, and this home is underway. Our goal in 2018 is to raise $100,000 at our Annual Gala to cover the cost to build one Habitat home and repairs to the surrounding community. Your participation will allow us to do that! Tickets are $150.00 for an incredible evening of a gourmet dinner, open bar, silent & live auction, and dancing.

We have an amazing number of unique auction items, including some exciting experiences not to be missed. Please visit www.habitatgala.com to see some of our amazing auction items and place bids prior to the Gala!


Live Auction Item: Delight in this luxurious getaway for two to Lexington, Kentucky featuring a Three Day, Two Night Stay at 21c Museum Hotel Lexington, including Breakfast and Dinner at a variety of dining experiences. Enjoy a Kentucky Proud Gift Basket featuring local sips and savories. Get your game on with a round of golf for two at Vahalla County Club. Package includes your choice of one customized Kentucky Experience such as KY Bourbon Trail, a Kentucky Horse Farm Tour or a scenic helicopter ride of the Bluegrass Country including dinnerat Jean Farris Winery and Bistro.

Spending this special evening with us will help a local family with a dream –
thank you for being a dream maker.
I hope you will plan to join us on April 14th at Pinehurst Country Club.
---
Our Business Partners
A Penny Saved is a Penny Earned –
Partnerships Making our Dollars Stretch in 2018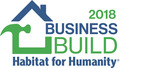 Newsflash: Building homes costs a lot of money. Not only do material and subcontractor costs continue to increase, currently averaging $82,000 per home, but land and infrastructure costs send each new home ownership project into six figures. So how do we meet this challenge in a way that allows us to continue to serve approximately 8-10 new families with home ownership and an additional 20-25 with critical repairs? We get smart…and creative. We are fortunate to have a construction team dedicated to excellence and striving to save every dollar possible by organizing our work in a way that allows us to collaborate with vendors and other community partners. When we focus on long term relationships we can maximize the benefits to our local businesses and Habitat.

This year, as we embark on our 2018 Business Build, we are exploring new relationships and improving some of longtime partnerships. We would like to thank all the businesses that have joined us in the 2018 Business Build by sharing their time, talent, or wealth.

---
It's a Wrap...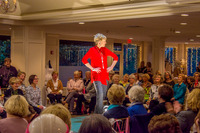 Women Build 2018 Hard Hat and Heels Fashions Show



When women come together, great things happen! That is exactly what happened on Thursday, March 15th at CCNC. The Hard Hats and Heels Fashion show was an enormous success thanks to Chairwomen Sally Brown, the Women Build Committee, and the boutiques, models, and vendors that made it all possible. Fabulous outfits and accessories from Cool Sweats, Eve Avery, Marie & Marcele, Cooper & Bailey, Morgan Miller, R. Riveter, Monkees, Pink of the Pines, J. McLaughlin, Kataphora, and The Clothes Horse were on display for a sold out crowd of over 200 women from the Sandhills.

We appreciate the sponsors who joined us on social and print media to spread the word about this very important cause and contributed greatly to the success of this event.

The event raised over $19,000 for the Hockaday home, bringing the total raised to $25,000 for the entire build of their 70k goal. Creating awareness at the Fashion Show is the first step; Habitat needs not only donations of money but donations of muscle. Build days are scheduled throughout the spring and summer. Check out Razoo.com and search for Habitat for Humanity of the NC Sandhills to start your team of Wonder Women and help raise funds to complete the home buy asking family and friends to support you!
---
Collegiate Challenge


University of Maryland Engineering Students


This year's Collegiate Challenge was a repeat performance of the hardworking engineering students from the University of Maryland, College Park. Within two days these volunteers were able to strip a recycled home to bare bones and reinstall plywood and insulation board. Students spent their Spring Break partnering with homeowner in progress, Tasha Daniels, to build with Habitat for Humanity of the NC Sandhills . Their kindness and enthusiasm was inspiring to us all. Thank you to the The Village Chapel Pinehurst, Sacred Heart Catholic Church, former board member, Donna Verilli, Pinehurst United Methodist Church, Trinity Ame Zion Church, ReStore volunteer Betty Roche, St. Joseph of the Pines, First Health, and the VFW of Southern Pines for meals and entertainment. Big thank you to Beth Whitman for housing the entire group! We are truly blessed and look forward to seeing you next year!
---
Habitat Repair Program
First Baptist Church of Rockingham's Missions Team assisted our repair team in replacing the original ramp for a Dobbins Heights resident. Although this senior citizen has limited vision, he is able to maintain his independence. Jim Entwistle, Construction Supervisor for Richmond County, said, "this was an absolute joy." This house needs a new roof which Habitat plans to add in next month and additional work on the inside which another agency will accomplish.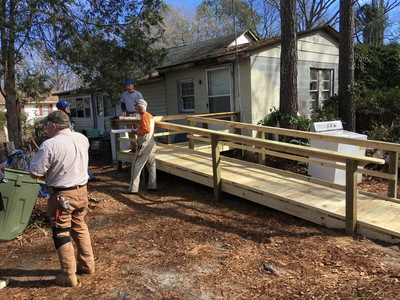 To enquire about the Habitat Repair Program
please contact Jennifer Moree at (910) 295-1934.
---

Maureen Hunt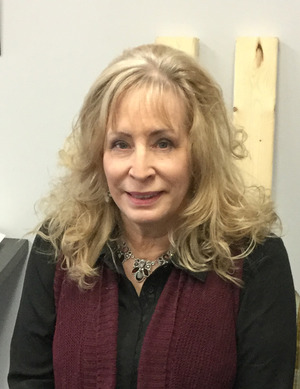 We want to welcome one of our newest volunteers, Maureen Hunt who is volunteering with us two days a week at our receptionist desk. She greets everyone with a big smile and goes out of her way to help everyone that comes through the door. Maureen is originally from New York City and recently relocated here to the Sandhills from Sarasota, Florida. Her background is in HR management spanning her 35 years of experience working for Coca Cola, Adecco, Coastal Behavioral and 1-800-Flowers. She has two sons, one which is presently deployed in Iraq and other lives in Florida. Maureen has a wonderful daughter-in-law who also lives in this area. Of course, Maureen is always there to lend a helping hand with Olivia and Elisha, her beautiful grandchildren (3 year old and 9 month old) while their dad is in Iraq. Maureen is pleasent addition to our Habitat family. Please say hello to Maureen the next time you are in the office!
---

From the Restore Director


Kimberly Braddy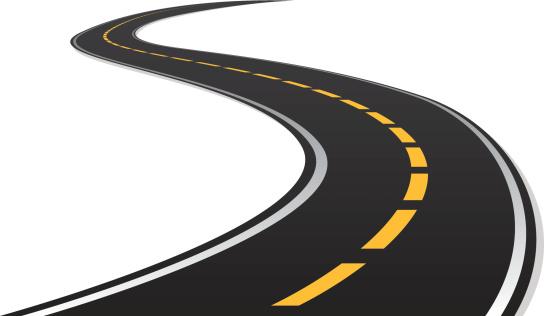 Road construction has begun in front of our ReStore in Aberdeen. We want to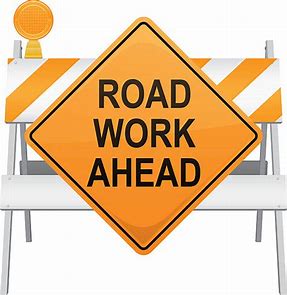 remind everyone that our ReStore and donation center will remain open throughout the construction timeframe. Another reminder would be to spread the word on our
Free Donation Pick Ups
. Give us a call at
295-2798
for Moore County or for 817-9576 Richmond County, we will add you to our schedule and come to you.
We are ecstatic that we finally purchased a new box truck for our Richmond ReStore through a grant. Our next step is getting the truck wrapped with our ReStore Logo. We have different levels of sponsorship to be a part of our wrap. If you are interested and would like to find out more, just call Kimberly Braddy at 910-295-1934
Cleaning out, having yard/lawn sales soon, church fund raising tag sales, or community wide yard/garage sales. Please think of us. We will bring our truck to you.
910-295-1934
Ask for Kim Braddy about Stuff the Truck!
For free donation pick ups you can call our ReStores
---
From the Moore Restore Manager


Dondi Jones
We are looking for volunteers at the cash register. If you enjoy engaging with people, this is a great volunteer position for you, with flexible. Experience is not required. Even at one shift a week, we will appreciate your time. Training is provided on the register, but if you would rather not handle the cash, consider volunteering as a cashier assistant.
Would you rather be behind the scene? We also need help in the ReStore Warehouse, be one the first to uncover all kind of treasure. Help with sorting items, inspecting, cleaning, and pricing items. Again, flexible hours and we appreciate any time or talent you can offer.
Restore Volunteer of the Month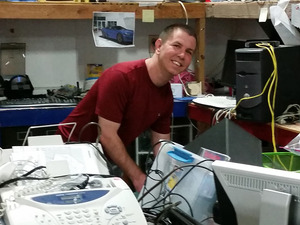 Our volunteer of the month of March is Glen Gobeli, Glen has been volunteering with for over two years in our computer area of the warehouse. He is very friendly and helpful to all. Glen makes his rounds around the entire restore and admin office everyday with morning greetings. Our team loves Glen very much, and appreciates the time and effort he devotes to Habitat. We thank you Glen Gobeli!!
---

Here are just a few reasons to sign up to volunteer today: Develop new skills • Volunteering leads to a healthier body • Feel more love • Build your experience • Strengthen Communities. Call Rosemary to find out how we can customize your perfect volunteer experience! (910) 295-1934
We are always looking for great volunteers to join us here in the restore:
Cashiers
Receptionist to answer the phone and schedule donation pickups.
Electronics
Hardware