Letter from the Director
Our community is teeming with exceptional young leaders. This summer, we are hosting the first Habitat Summer Youth Build to put those young leaders into action! If you know of a young person (16 years or older) who has a few hours available, please encourage them to contact us.

Our build will be led by Jake Wibbens, a local student studying Construction Management at Appalachian State. Jake interned with us last year. We are bringing him back for an encore performance as the lead construction supervisor for this build. Under the direction of our full-time construction team, Jake will be responsible for most aspects of this build including ordering materials, scheduling build days and work to be performed, the coding and payment of bills related to the build, and monitoring the costs of the project. We are hoping this may become an annual project for us.

Working in other areas of the Youth Build are Rachel Lester, who is serving as an intern with us this summer. Rachel is focusing on marketing and publicity of this build along with Keegan Lynch, who is volunteering to help recruit and coordinate the volunteers who will build.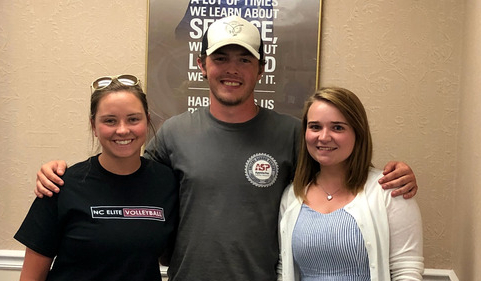 The build will kick off on
Saturday, June 9th at 8am
– as a celebration of the end of the school year. Each Thursday, Friday and Saturday will see groups of student volunteers hard at work l
earning new skills and meeting new people as they create a beautiful home for Camisha Ingram and her family.
Group sizes ranging from 20-30 are ideal for the first month of construction and groups of 10-20 individuals will be needed during July and August) l We will have special days throughout the build schedule with themes – check them out at our website, sandhillshabitat.org.
Building on a Habitat site is a safe and positive way to put your passion for helping others into action at a local level. For many, it is a first chance to understand the crisis of housing insecurity and the need for affordable housing even in a community as relatively wealthy as Moore County. Whether a youth signs up to come just for a single day, or decides to make Habitat a habit for the summer, he or she will make a real difference for a family.
P
lease share your great young leaders with us, and help make this project a success!
---


Your Donations,
Your Volunteerism,
Hard at Work!

Habitat Family continues to Grow
We celebrated our newest Habitat Homeowner, Nankeen Burch and her family, in Rockingham in May. Surrounded by friends, family, and neighbors, Nankeen was welcomed by the Mayor Steve Morris and showered with gifts from the Artists League, The Quilters League, and PUMC. Pastor William McDonald blessed the home and we enjoyed a beautiful medley of hymns by Nankeen's three children, Torian, Dadriene, and Damte.

On Thursday, June 7th at 6:00 pm
we welcome two families, Crabtree and Brion, with new homes on Bonsal way in Aberdeen. We hope that you will come and enjoy the inspiration that keeps us all going.

We are excited to tell you that we have eight new families who qualified in the Spring Homeowner Selection Session.

They will be partnering with Habitat to build quality homes to purchase with an affordable mortgage. Each adult family member will work at least 300 hours of "Sweat Equity" and attend educational home owner classes intended to ensure their success!



---



In Memory, Honor, Celebration or for Special Occasions


A gift given in tribute – by donating in memory, in honor or in celebration of a friend, family member or special occasion – is a wonderful way to recognize and remember the important people and important events in our lives. Upon your donation, a personalized card will be sent to notify your honoree, or a designated family member or friend, of your gift and the impact it will have in transforming lives and revitalizing communities.

In Memory 2018


Since Dec 2017



Joyce Baker
Miriam Borel
Farrell Bushing
Lou Clay
Mary Cowles
Bernard Kelley
Alys LaFollette
Robert Lebak
Betty Martin
Robert L. "Bob: Murphy
"Bro" Park
Ted Schaz
In Honor 2018


​Since Dec 2017



Anderson Family
Alicia Austin Briown
Alicia Greer Brown
Jennifer Hodges Brown
Nancy Cicirello
Dot Greenwood's 90th Birthday
Mark LaFollette
Quitney Family
Alan & Nancy Quirion

---
From our Lending and Home Preservation Manager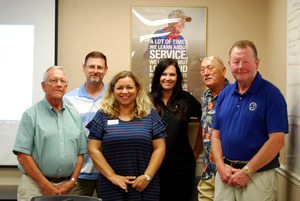 Many thanks to our Repair Committee! Our annual luncheon in May was a way to celebrate much success this fiscal year. Pictured here is Ervin Robinson, Mark Trudeau, Kay Howery, Jennifer Moree, Charles Aldridge, and Tim Dwyer. Part of our program enables older residents to age in place safely by building wheelchair ramps. Way to go gang! Thanks for all you do! - Jennifer Moree
---
The Habitat Volunteer Experience

Finding a Purpose


After my meeting with Amie I learned so much about Habitat that I never knew, and I knew at that moment I needed to do something. Because of my expertise in data management, I made the decision that I would volunteer in the office and help them clean up their database starting that week. Once I began my volunteering at Habitat I knew I had found "my place", everything that I began working on felt like home. It was so much like my former work experiences, I just had to smile and I haven't stopped smiling.

Everyone is so patient, kind and understanding – not just towards me, but to everyone who calls or walks in the door. Just being around them makes me want to be a better person.

I'm not a hammer and nail person, but I never fail to speak highly about the Habitat and how much it means to me personally. Good mission, good people, good work. What a wonderful place is Habitat for Humanity.
~ Barbara Frohock


It takes Heart

Habitat puts quality and children in great homes that are energy efficient. When the house is built we dedicate the house to the family who have put their heart into it and worked long hard hours, over 300 hours of sweat equity, and will pay a mortgage. When you go to a dedication and a little child grabs your hand and says "come see my bedroom" it tears your heart out. That's why I volunteer at Habitat.
~Freida Powers

Sense of Belonging

Volunteering at the Habitat Restore gives me great joy and allows me to give back to the community. The time spent interacting with the staff and future homeowners is very rewarding. There's a sense of belonging and camaraderie that makes volunteering at the Restore a complete joy. It's always a pleasure to the see smiles on the customers faces when they find something unique but most of all, knowing that the hours spent volunteering assist/provides for families in need.
~ Betty Jeanniton-Roche
Making a Difference for a Family and the Community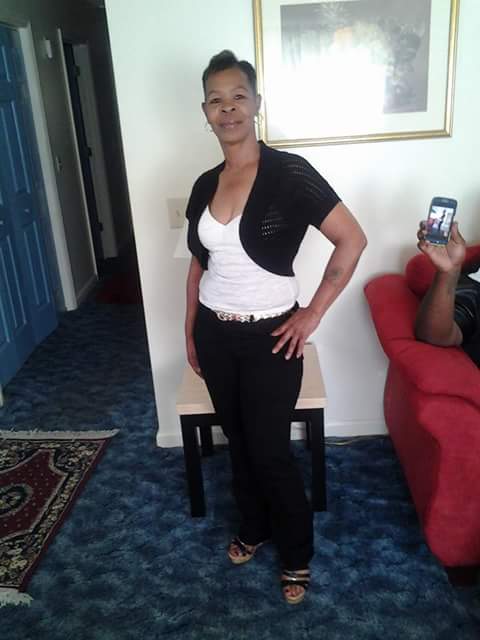 Saber Jones and her son 8 year old son, Quincy, moved into their Habitat home in December, 2001. Her employer at the time described Saber as a loyal, trustworthy employee who trains others. Like many of our homeowners, Saber had been turned down twice by the Homeowner Selection Committee, but she was encouraged to apply again by another Habitat homeowner.
Saber has a daughter who was grown and out of the home when she purchased her Habitat house. Saber recently visited her daughter, Tequila, who lives with her husband and two children in Connecticut. Saber speaks with pride and a smile about Tequila's children, a boy 9 and a girl 18 who is college bound.
Saber's house was our second Women Build house under the daily supervision of volunteer Liliann Partain and Sue McKenzie. Each day begin with Liliann's beautiful prayer, "Oh Lord, our Father, give us love to work in harmony. Guide our hands to do beautiful work. Give us energy to accomplish this wonderful task and make this precious dream become a reality: building a home for Saber Jones and her son Quincy."
Saber's home and yard are beautiful. She loves walking, working in the yard and house work. She said working with Habitat volunteers made her feel great. Doing sweat equity taught her how to repair many things in the house and that has stuck with her. She advises others who would like to own a home..."to go for your dream of having your own place. If you get turned down, find out why and reapply."
---
From the Restore Director
Truck Wrap Sponsorship Levels
We are looking for sponsors for our Richmond County ReStore Truck Wrap. You can partner with us for this project for $100 level to $1000 level. Our $500 and $1000 level will put your business logo on 3 sides of the truck, giving your business a rolling advertisement for a year with opportunity to re-sign every year.
Reminders
One last big reminder: Highway construction in front our Moore County ReStore is finishing up, we are open for business and donations. If you can't get to us with your donations, please call our ReStore for a free pick up and we will come to you. 910-295-2798.
Habitat had the "Stuff the Truck" at Pinehurst National every Tuesday of the month in May and it was a huge sucess.

If you are interested in having a "Stuff the Truck" event or would like to learn more of our truck wrap sponsorship levels, please call Kimberly Braddy at the below listed contact information.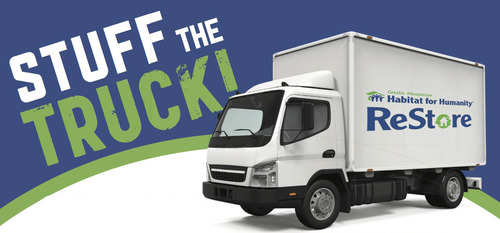 (910) 295-1934
kbraddy@sandhillshabitat.org
---
Summer Vacation
So what are the kids going to do all summer?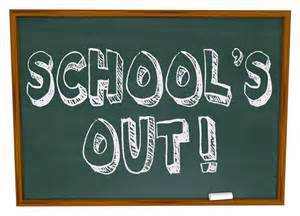 Habitat has the answer……. Sign up for our Youth Build project in Southern Pines. Help us build a home for a hard-working family in our community. Learn how to frame, install windows and doors, do aluminum siding and much, much more. Build days are Thursdays, Fridays and Saturdays from 8am to 1pm. Please contact us at 910-295-1934 or by emailing us at
rweber@sandhillshabitat.org
---

Construction Site:
No experience needed, we have construction supervisors on site that will instruct on the various tasks for the day. Tools are provided. All you need is an open heart and joy in know how much you have helped someone in your community to a better future.
ReStore:
Volunteer opportunities available in every department in both our Moore County ReStore and our Richmond County ReStore, Monday through Saturday. Whatever hours or days you are available we are happy to work around your schedule.
Students:
We could use your help at our ReStore in Aberdeen on several special projects – before school, after school, or Saturdays. We will work around your schedule.
Habitat's mission is to provide safe, decent and affordable homes in our community, but only through dedicated volunteers is this possible, so please consider volunteering in our ReStore or at our Construction Site today.
Call Rosemary to find out how we can customize your perfect volunteer experience! (910) 295-1934 or email rweber@sandhillshabitat.org