Letter from Our Director – Working Smarter to Serve Moore in 2017

Amie Fraley
Executive Director

(910) 295-1934


Thank you for your support of our mission – together, we can build more!

Working Smarter to Serve Moore in 2017
One of the things I love about Habitat is the complexity of the organization. Many people think of us as a nonprofit, or a construction company, and this is true. But we are also a mortgage originator, lender, retailer, and community developer. In addition to all of these, we are teachers. We are teaching skills needed in today's busy, credit oriented environment.
Homeownership skills are imperative to the Habitat mission and are sometimes overlooked in today's traditional schooling. We've been refining our education program for years with our own Habitat homeowners, and in 2017, we will begin to share that knowledge with the community in a greater way.
First, we had to find a way to streamline our current work. In the past our Family Services Team spent hours, one-on-one, with potential applicants. Many of the applicants need the same guidance addressing financial issues in order to become successful applicants. Beginning in 2017, we will host quarterly "Application Days" in which potential homeowners can attend a workshop that provides much of that instruction, and ends with the application process. Our Homeowner Selection Committee and staff will lead these workshops. They will also present portions of the workshop in the community to Habitat partners who want to provide in-house financial training.
We hope you will consider joining this important committee - if you would like to serve our ministry in this way, please contact Ellen Harrison at eharrison@sandhillshabitat.org.


January Calendar

Resource Development Meeting
Monday, February 20th
10:00 am



2017 Gala Meeting


Tuesday, February 21st
4:00 pm



Board Meeting


Monday, February 27th
12:00 pm
---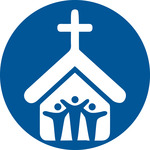 Faith Relation Meetings
The Faith Relations group meet the third Wednesday of every month from 12:00 to 1:00 to create awareness of the Habitat Mission to get updates on projects, and to share a wonderful lunch prepared by the hosting church. At the January meeting, we were all touched by Veronica Person's journey to home ownership.

Please click on the link here to view her video.

Our next meeting is February 15th at West End Methodist Church at 4015 NC Hwy 73 in West End. Don't forget to RSVP us that you will be attending. Also, if your church is available and could host the Faith Relations Meeting on February 15th, please contact Rosemary Weber at
(910) 295-1934 ext 227, and we will get you on the schedule.
---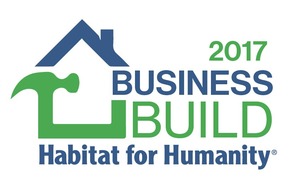 Moore County's leading CEOs are preparing to bring some muscle to a Habitat build site! The Habitat 2017 Business Build is in full force, and we are delighted to be working with a number of local business leaders to bring awareness to the work Habitat really does; have we told you lately that Habitat doesn't give away homes?!?! The Business Build is a celebration of the strong leaders of our local businesses who care deeply for their staff members.

On March 23rd, these local CEOs will join us for the first day of construction of the Business Build. We invite you to join us in celebration at 8 am at a dedication of a nearby Habitat home on 485 S. Hardin Street in West Southern Pines. STAR 102.5 will have a live broadcast on location that morning, and light breakfast and coffee will be available. After seeing this completed Habitat home, we will head up the street to raise the walls on the 2017 Business Build house. Each build day (most Thursdays and Saturdays throughout the spring and summer) will have its own theme designed to bring other community-minded business leaders together in a fun and worthwhile effort. The schedule will include an HR Day, Facts & Figures Day (for our accounting, banking and attorney friends), Marketing & Communications Day, Bartenders & Bands Day, and Rotary Days, just to name a few.

This build would not be possible without our sponsors. We are especially honored to partner with our Platinum Pinnacle sponsors including Pinehurst Rotary, Pinehurst, LLC, Thrivent Financial, and Wells Fargo.
Gather your co-workers to join us for a day on the build site. We can promise you learning, laughs, and the satisfaction that comes with doing something good for someone great.
2017 Tax Preparation Services



AARP Tax Preparation at the Habitat office will be available again this year. Please call the office to set up your appointment. (910) 295-1934
---
The 2017 Habitat Gala Committee is moving full speed ahead as it launches into production mode. Our committee is reaching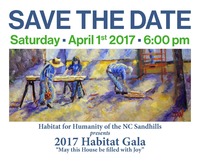 out to local vendors, artists, and restaurants to collect donations that you simply will not be able to resist. There is plenty of time to donate and
click here to see our full "wish list"
items on the Gala page under the Get Involved on www.sandhillshabitat.org or on our FaceBook page (@sandhillshabitat). Sponsorships, program advertisements and donations of auction items enable us to raise the funds needed to build a home. Your partnership will be recognized at sandhillshabitat.org, Habitat's social media channels, in the Gala 2017 program and highlighted at the event.
Contact Amie at afraley@sandhillshabitat.org or (910) 295-1934 ext.#231
We are excited to announce the implementation of Mobile Bidding this year! We launched a dedicated website that will display and accept bids for the Silent Auction items prior to the event day. You will also be able to preview the live auction items, purchase tickets, and buy raffle tickets to an all-inclusive Royal Caribbean "Royal Crown Diamond Package" for two. The cruise package includes any destination that Royal travels and includes the new Oasis Ship! Items and information are updated on a regular basis.

More information will follow on the invitation, on the Habitat website, as well as Facebook.
So, be sure to "Like" our page @sandhillshabitat.
---
Home Owners in Progress Pot Luck Dinner Recap


Our Potluck Dinner was held on January 23rd and brought together the homeowners in progress, Habitat Board of Directors Members and Habitat staff. This was a fantastic "meet and greet" that enabled all three groups to unite over a great meal and a common goal. The event food was undoubtedly the best food ever was prepared for a Habitat Potluck thanks to all that participated. Thank you to Ellen Harrison, Family Services Coordinator, for putting this successful event together and all that help.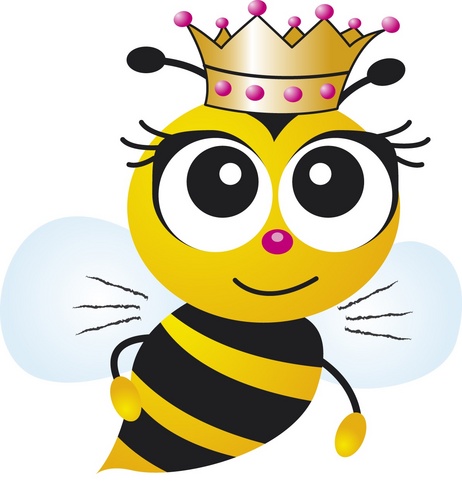 Habitat Honey-Doer Committee
If you are a mover and a shaker, you want to get involved with this new "HHA" aka Habitat Honey Doers. This group will be called upon to help with special projects throughout the year such as the annual appeal mailing, writing thank you notes, helping organize special events, etc. It is a great opportunity to meet other people in the community. Please contact Rosemary Weber
(910) 295-1934 ext. 227
for further information.
---
Standing Room Only Dedication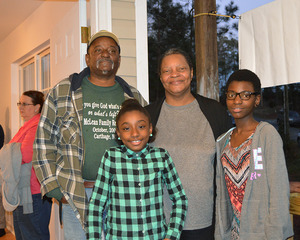 The dedication of the four bedroom home of Veronica Person, Fred Munnelyn, and three children Alexia, Sashay, and Josiah was held on Thursday, January 25th in Carthage.
The family is extremely popular with the Habitat office and construction staff because they are so upbeat and hard working. The family is a real joy.
Popularity must be contagious as friends and relatives arrived from all over the state; the children's teachers came to honor the family as did co-workers and church members. Veronica's children are pictured with their grandparents.
Standing Room Only…quite a tribute!
---
Hardcore Volunteers Celebrate Walt Jennings Retirement
Our hard core volunteer, Walt Jennings who has volunteered at Habitat for the last 15 years, has retired and is moving to Florida. A celebration was held at the Sly Fox to wish Walt good luck and much happiness in his new beginnings in Florida.
Walt will surely be missed by all of us! Please consider joining our hardcore volunteers pictured below.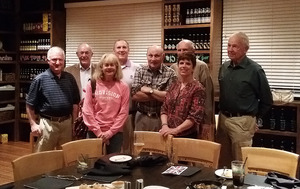 ---


I would like to take the time to thank all of the National Honor Society Students from Pinecrest HS for the hours that they have put in at our Moore County ReStore. Students have volunteered work on everything from painting the restrooms to testing computers and pricing housewares. They have been a great asset to our Mission. We welcome students from all Moore and Richmond County Schools to come and volunteer at our ReStores. Their volunteer hours will add strength to their resumes for college and job interviews.



Thank you to all who donate, recycle, and shop at the ReStore!





Richmond County Restore Update

Be our Valentine! Show your Love for not only the ones you love this February, but your love for others as well. For all $5 or above cash donations, we will send your sweetheart a Valentine's day card from you with a snapshot of the family you have helped provide housing for here in Richmond County.

Cashiers and store decorators needed!


If you like talking with others or staging home decor, we have a home for you! Cashiers are asked to work 3-4 hour shift and enjoy conversation with others, the cash register does most of the work for you. Store Decorators time is flexible to meet your schedule and we encourage groups to come out decorate together. Come give back to the community, meet some new friends, and be a part of the Habitat Family in Richmond County. Please call 910-817-9576 for more information.

---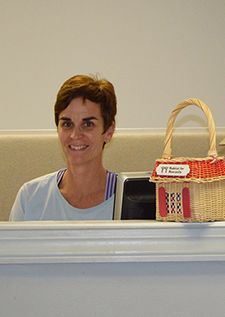 Moore County–Beth Farinella
Office Administration
Beth Farinella is our volunteer for office or Administrative February 2017. Beth has two teenage daughters and is originally from Columbia, SC, but moved here about eight years ago. She is a HUGE South Carolina Gamecocks fan, goes to their games regularly and is overall a big college football fan. She loves sweets, traveling, gardening and her great friends. She has worked with our affiliate for about eight years also and says that is thanks to our former E.D. Elizabeth Cox who convinced her to volunteer with us. That has been our good luck because Beth is dependable, wonderful with people, smart as they come,and simply wonderful greeting people who walk in the front door
Favorite Quote:
"Habitat has successfully removed the stigma of charity by substituting it with s sense of partnership"
Jimmy Carter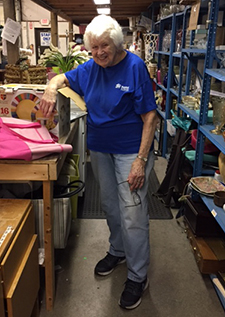 Moore County–Emily Ahrens
Habitat ReStore
Emily Ahrens has been selected as ReStore volunteer of the month. Ms. Ahrens has been volunteering at Habitat since they opened the doors at our present day Re-Store, which goes back to 2004. Emily was part of the team that originally painted, built shelving and helped get the doors open in our Re-Store. Her favorite part of volunteering at Habitat is meeting new people and the element of surprise with each new box she opens – "you never know what you'll find".
Emily always greets you with a smile and is so willing to help new volunteers and help them with their tasks assignment for the day. Emily is Habitat's true treasure fine…she is one amazing lady and we appreciate all that she does for Habitat.
She is originally from New Jersey, but loves living here in Pinehurst with her husband Ralph. Emily has 3 daughters located in Wyoming, California and Italy.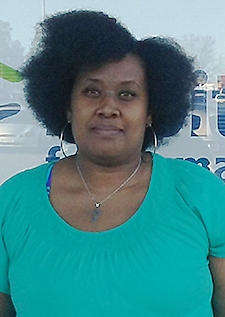 Richmond County–Ici Habitat ReStore
Habitat ReStore
Ici has been dedicated to our ReStore now for 5 years. She began as a short term volunteer working in the book section, she warmed up to us quickly. She became a twice a week cashier, and is often "rewarded" with training other cashiers when they start. She loves being a part of our family here and we couldn't get through a Friday without her. Thank You, Ici.