Letter from the Director
Come Build With Us!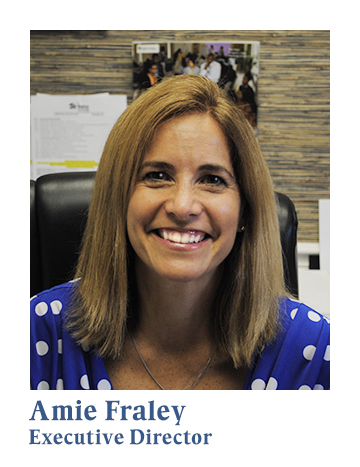 "How do you make sure your homes are built well if you build with volunteers?" This is one of my favorite questions to answer because it gives me the chance to brag on our spectacular construction team. At Habitat, our goal is not to build a home as fast as possible, but to build a quality home with as much love as possible while providing a unique and inspiring experience for those in our community who are willing to step outside their comfort zone to learn a new skill and meet new people. To do so, we rely on a special group of leaders who serve as our construction team. Recently we made a major change to the structure of this team. Our new model is unique to most Habitat affiliates because we are fortunate to have a few unique team members.

Farrah Pulliam joined our affiliate a year ago in finance. She brings with her a great skill-set and background in accounting, specifically construction accounting. She also brings her own General Contractor's license and experience as a small business owner in the construction field. This has enabled us to take a holistic look at our construction process to improve our efficiency and product. In October, Farrah added construction to her role, and now serves as our Director of Construction and Finance. From meeting directly with our vendors to negotiate pricing, to overseeing a cohesive scheduling plan, Farrah understands and appreciate many sides of our process. Having a foot in both worlds has enabled her to knit a construction team that shares the vision of Habitat and works together to accomplish the many tasks at hand. Her efforts are enhanced by our three construction supervisors, who each bring a wealth of knowledge and spirit to our team.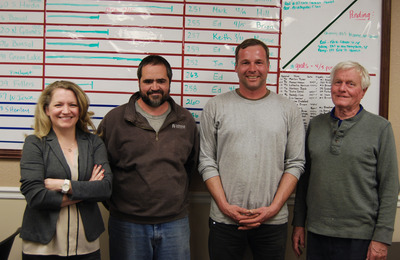 Ed Kaylor re-joined our affiliate last summer after serving at Wake County Habitat for several years. Ed served as Ameri-corps from 2001-2003 and worked with our affiliate as Contruction Supervisor from 2005-2009. He has spent many hours in the past few months at a computer in addition to the construction site. He's created schedules, templates, and other uniform tools to help us work smarter. Ed is a self-proclaimed life-long Habitat supporter committed to continuously improving himself as a builder, and he enjoys working with volunteers, vendors, and subcontractors within the field.

In Richmond County, one of our longtime goals has been to hire a construction supervisor dedicated to new construction and repair in Richmond County. This year, we hired Jim Entwistle, a Richmond County native, who has recently "retired" from over four decades of construction at the helm of his own construction company in Charleston, SC. In his words, "I have found a calling to be part of the fabric for a stronger and more purposeful Sandhills Habitat in Richmond County to build community stability while raising hope with excellent affordable housing."

Keith Matz, also comes to us with Habitat experience, as well as 27 years of military experience! His easygoing personality and great communication skills have helped our entire team learn how to work together positively and effectively. We invite you to come build with us as the weather warms up – we have lots to do, and every skill is needed. Most of our volunteers begin without any construction experience, but this team will help you find your niche – visit sandhillshabitat.org to sign up for the next build day.
---

Can you help us to build a home with a wonderful
family this year? As our signature annual event,
the Habitat Gala provides the funding for an entire home and multiple repairs – please join us in making the
dream of home ownership possible.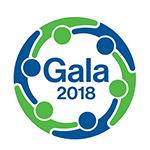 Please Join us in Celebration
​April 14th | 6:00 pm
Pinehurst Country Club

Gala Tickets Available
www.habitatgala.org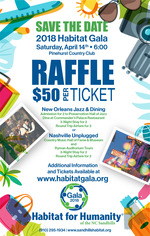 ---
2018 New Homeowners in Progress
We are excited to introduce our new group of Homeowners-in-Progress. Filled with enthusiasm and willing to work hard, these special families are extremely grateful for your support and the opportunity to become part of the Habitat program. They will each invest over 300 hours of "sweat equity" and an affordable mortgage to purchase their first home. Please welcome them to the Habitat family.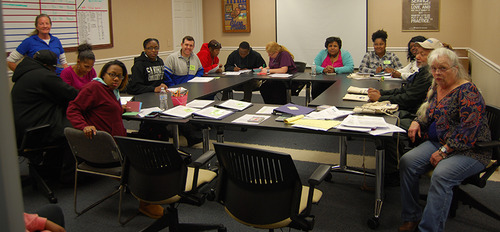 ---
Wonder Women are stepping up for
2018 Women Build – Can you?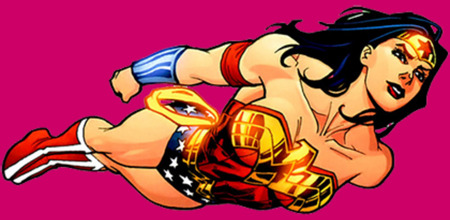 One of the fabulous committees working diligently this spring to build homes with Habitat is the 2018 Women Build Committee. Led by longtime Habitat hero, Sally Brown, this committee spans ages and backgrounds providing a real cross-section of our community with a common goal to build a home for Alicia Hockaday and her family. One of the committee members, Fallon Brewington, a busy mom and teacher with Richmond Community College, introduced us to a fun new way to spread the word about Women Build and help raise funds to pay for building materials our ladies will utilize beginning in April. It's called Razoo, and allows our Women Build fans the chance to create their own team to support the build. Committee member, Donna Engleston, has already jumped in, raising over $1,000 through Razoo. Is there a group of awesome women in your life? Consider leading your own Razoo campaign to gather a Women Build team (some teams will actually join us on the build site, and some will choose to just cheer us on with their support).
To do so, visit
www.razoo.com/team/wbteams
and click on the "Join This Team" button. In just a few minutes, you will have your own team created and can promote it through email or facebook. It's easy and fun, and members of the committee are eager to help you if you need a hand - contact Stacy at 295-1934 or at
slebak@sandhillshabitat.org
.
---
Home Repair thrives in Richmond County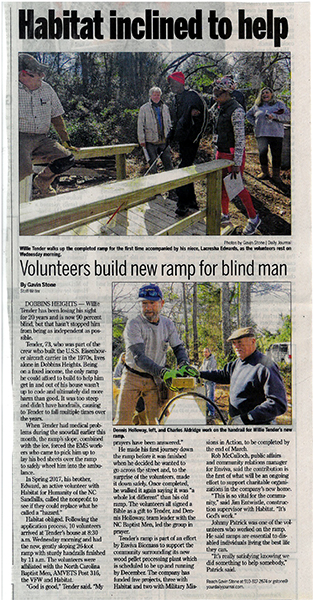 Huge thanks to Jennifer Moree, our Lending and Home Preservation Manager, and Jim Entwistle, our Richmond County Construction Supervisor, for coordinating this repair. Jennifer and Jim will be working together as we address the great need in Richmond County for owner-occupied home repairs specifically targeting elderly and disabled non-Habitat homeowners. Jennifer has made huge improvements in the administration of this program, and Jim's local leadership and representation at Rotary meetings, Chamber events and other areas is helping to put Habitat in the spotlight and hopefully recruit more volunteers. We are extremely excited about the front page story in the RichmondDaily Journal!

If you know someone in need of exterior home repair, please let us know. Contact Jennifer Moree at

(910) 295-1934 ext 224 or
jmoree@sandhillshabitat.org
---
Homeowner- In-Progress making Great Progress


We are proud to announce the Faith Build Family Kendra Monroe and her fiance Tyler!

Kendra Monroe applied for a Habitat home in August of 2015. Kendra and three brothers were born in Pinehurst to an Air Force father and Haitian mother. Due to an early divorce the children were raised by their father while serving 25 years in the military. The family lived all over the world. While in Japan Kendra learned the language and easily moved around the county on public transportation.

When her father retired in 1993 Kendra was back in Moore County and graduated with honors from Pinecrest High School. She was offered a scholarship to attend Virginia Commonwealth Medical University, where her goal was to become a Cardiologist. In her words, "My dreams came to a halt due to some unfortunate instances. But the Lord had a better plan for me." Kendra married her high school boyfriend and by 1997 they had daughter and two sons. In 1998 she enrolled at Sandhills Community College. She graduated Valedictorian, with honors, a GPA of 3.8 and certification in Phlebotomy and EKG.

She was working at Moore Regional Hospital when a well-kept secret surfaced. Kendra had been a victim of domestic violence for 6 years. She gathered the needed strength to leave and left "with only the clothes on her back and the four children". They lived in a battered women shelter for over a year. In 2008 she moved back to Southern Pines to live with a cousin and returned to Moore Regional Hospital.

Kendra wrote in 2015, "Except for crowded and expensive living conditions, I have accomplished a lot in my life and made it through the worst of the worst. I hope you can find it in your hearts to make my dreams come true, so me and my children can have a place to call our own. God bless everyone on the Board. Thank you for this great opportunity." She was approved for homeownership.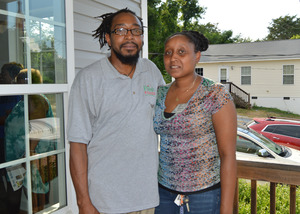 "Well, it is now January, 2018 and our dreams of becoming homeowners are almost here. It's unbelievable and humbling journey. Habitat is the greatest organizations I've ever been involved with, and we plan on being involved for many years to come. It has changed mine and my families lives in so many ways. You have not only built us a safe, warm, beautiful and efficient home; you have structured our lives with discipline, togetherness and loving care. We love and appreciate all the volunteers, prayers, support and team work. In the future me and my fiancé, Tyler, will always continue to volunteer for Habitat.", wrote Kendra.
---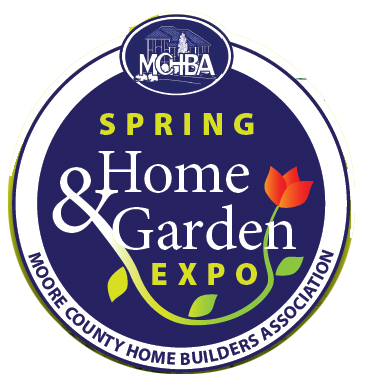 Spring is a wonderful and busy time at Habitat – we can almost hear the future volunteers getting antsy after too many days inside, and we love it! Another group of folks excited about spring are our local home builders. We are a proud partner of the Moore County Home Builders Association, and we value the relationships we have with our fellow builders.

This year, the MCHBA has offered to share a special event with us by allowing visitors a sneak peek at the 2018 Home & Garden Expo.

A portion of the proceeds will benefit

Habitat for Humanity of the NC Sandhills.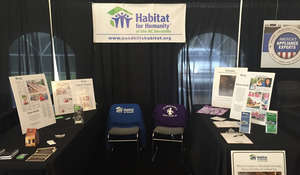 Thursday, March 1st | 6pm-9pm
Pinehurst Fair Barn
Advance tickets are $25, and tickets at the door will be $40.
Tickets can be purchased online at
moorecountyexpo.org.
---
Volunteer Corner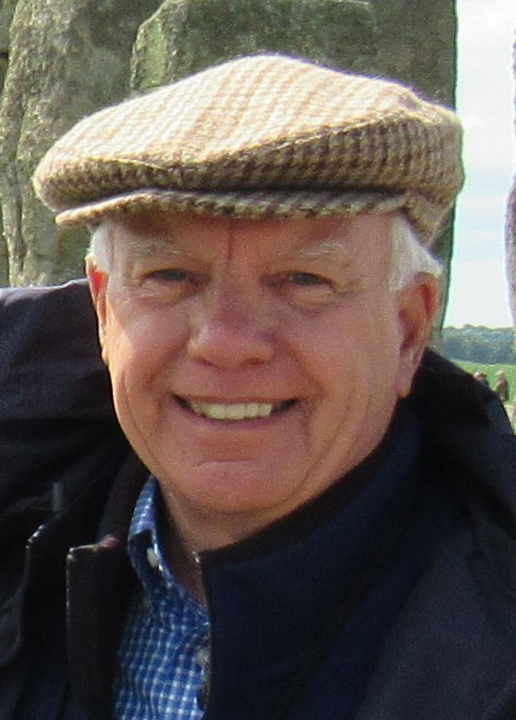 How well do you know your follow volunteers?


Did you guess our volunteer
last month, Sid Newman!

We all work together and the more we get to know each other, the stronger the unity. We don't always connect the names with the faces, but we recognize each other with a warm smile. Just for fun, we will feature clues about one volunteer each month and tell you who they are the following month. If you guess that person, let us know and you will receive a ReStore discount card.

This month's clues…
You can find her cleaning on at the ReStore on Monday.

Or, the Village Chapel on Sundays
Or, painting at the Build Site
---
Where's Betty Builder?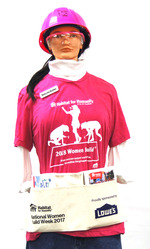 Leading up to the
Hard Hats and Heels Fashion Show
, ten area upscale privately owned boutiques will be participating in the "Where's Betty Builder" Campaign. Betty Builder is our Habitat for Humanity Women Build mascot.
She will be displayed in each of the shops for six days (Monday-Saturday).
Clues can also be found in multiple media outlets
including our website
www.sandhillshabitat.org
or at one of our Sponsor sites.
Betty went into shopping at the first shop on Monday, January 8th. Betty Builder raffle cards will be available at each boutique to record contacts. Participants need only to say "Sally Sent Me" to qualify for the $250 Cash Raffle. Winner will be pulled at the Fashion Show and you need not be present to win.
Hard Hats & Heels Fashion Show
2018 Women Build Home
Thursday, March 15th, from 6:00 – 8:00
Country Club of North Carolina

Click Here to Buy Tickets.
---

Barb Frohock
When Barb came to us to volunteer she wasn't sure what she had to offer,
but, she know she wanted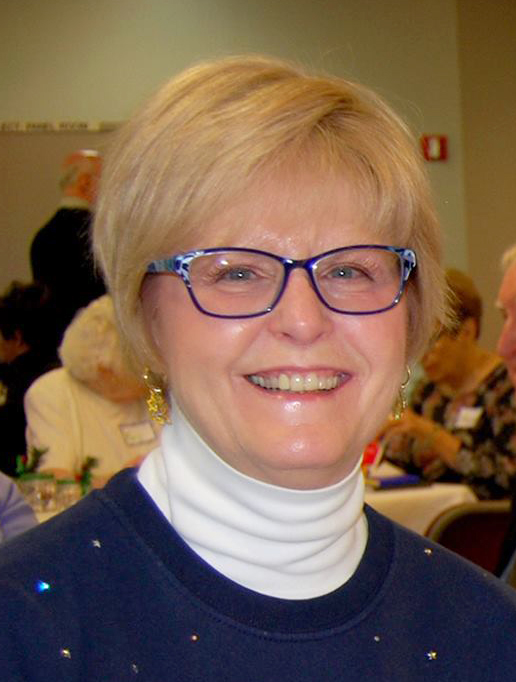 to help. It did not take us long to realize that she had an abundance of skills that would make a huge impact in the Habitat office. She had a background in data management which was quickly put to use on our database. Within in months Barb brought our return mail rate down 10% by scrutinizing duplicates, expired addresses, and data entry methods which were not compliant with USPS. Soon after that, Barb started working in Finance and the ReStore reconciliations and has made it possible for management to reach new goals. Barb says "Working at Habitat makes her feel so good, something must be wrong. The friends she has made feels like family and it is a great fit."
We are absolutely thrilled and grateful to have Barb in the office with us on Mondays and Friday. Her work, enthusiasm, and tremendous attitude have touched every department. She has become a important part of the Habitat family!
---
---

From the Restore Director


Kimberly Braddy

We welcome Clara Brown to the Habitat Family. She is doing her internship for Sandhills Community College in the ReStore and possible other areas of Habitat. She will be learning how Habitat for Humanity assists members of the community and a gaining a general overview of our non-profit. She will also be learning the many ways the ReStore sales support the Habitat program. She will shadow members of management teams to gain insight on how each department functions within the business model.
Think Spring Cleaning:
Call early to schedule you Stuff The Truck events with the Restores.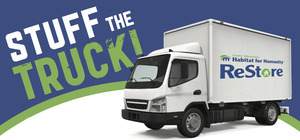 Cleaning out, having yard/lawn sales soon, church fund raising tag sales, or community wide yard/garage sales. Please think of us. We will bring our truck to you.
910-295-1934
Ask for Kim Braddy about Stuff the Truck!
For free donation pick ups you can call our ReStores
---
From the Moore Restore Manager


Dondi Jones
We would like to thank Pinecrest High School for their consistent support and volunteers that they provide on a weekly basis. Also, The O'Neal school for sending their large group of 10 on a recent Saturday.
The ReStore gained a new cashier for Thursday mornings, we would like to welcome Jerri Crooms. She has adapted very quickly and thus far loves cashiering here in the ReStore. If anyone knows anybody who has some free time on their hands and would like to volunteer here in the ReStore, please invite them to join our team.
Restore Volunteer of the Month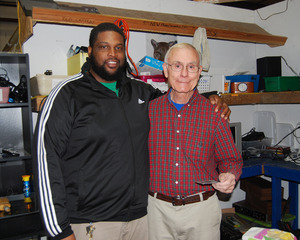 Our February volunteer of the month is Jack Widing. Jack is one of the quietest volunteers we have but the work he produces in our hardware area speaks volumes. Jack has been volunteering for us for over a year, and we appreciate everything he does for us. So we would like to say thank you to Jack!
Jack even ventured out onto the construction site after inviting us to come speak to his men's group. We appreciate his interest in our affiliate from all angles.
As Moore ReStore manager I would like to personally thank all donors, shoppers, volunteers, and staff for your contributions and dedication to our ReStore!
---

Here are just a few reasons to sign up to volunteer today: Develop new skills • Volunteering leads to a healthier body • Feel more love • Build your experience • Strengthen Communities. Call Rosemary to find out how we can customize your perfect volunteer experience! (910) 295-1934
We are always looking for great volunteers to join us here in the restore:
Cashiers
Receptionist to answer the phone and schedule donation pickups.
Electronics
Hardware
Come on out and join us.