Letter from Our Director –
Partnering with Churches and Faith Organizations

Amie Fraley
Executive Director

(910) 295-1934


Thank you for your support of our mission – together, we can build more!

We are grateful for the many Faith Partners who make Habitat's mission possible. As the cornerstone of our mission, putting God's love into action occurs each day whether it's on the build site, in the ReStore, or in the office. We love partnering with our local churches and faith organizations to explore ways to serve our neighbors better. From building on a worksite to hosting one of our monthly Faith Relations lunches, to allowing us the chance to join them on a Sunday morning or at an evening meal, our Faith Partners are helping to share the mission of Habitat.

This year, Pinehurst United Methodist Church developed a great idea to celebrate the season of Lent while helping neighbors in need. For 40 days, members of the congregation will collect an item each day from their home – these can be home goods, clothing or other items collecting dust in a closet, sunroom or garage. On Easter Sunday, our ReStore truck will be in the PUMC parking lot to collect the donations and give them new life at our ReStore s in Aberdeen or Rockingham. Donating to the ReStore is a wonderful way to support Habitat's mission because 100% of the net revenue is used to build homes. If your church would like to find a creative way to partner with Habitat this year, we invite you to contact us! We are completing our Apostles Build this spring and will begin our next build with our Faith Partners late summer. It will be an "All-Faith Build" to reach any Faith partner interested in participating. Any donation level or volunteer level is welcome, and we have fun ideas to help your congregation learn about the need for affordable housing and what we can do together to provide opportunities to our neighbors.

March Calendar
Homeowner
​Sessions
Thursday, March 9th
6:00pm
​Saturday, March 11th
​9:00am



2017 Gala Meeting


Tuesday, March 7th
Tuesday, March 21st
4:00 pm



Faith Relations


Wednesday, March 15th
​12:00pm

Home Dedication
Business Build
​Kick Off
Thursday, March 23rd
​8:00am
AARP Tax aide continues through March 13. Through the generosity of AARP volunteers, 120+ people have had their taxes done at our offices for FREE. We still have a couple of slots open but not for long. We want to say a huge "THANKS" to the volunteers who have given their time.
Other sites doing taxes are the Southern Pines Library and the Senior Enrichment Center.
---
Join us for the 2017 Habitat Gala


We are excited to announce the implementation of Mobile Bidding this year! We launched a dedicated website that will display and accept bids for the Silent Auction items prior to the event day. You will also be able to preview the live auction items, purchase tickets, and buy raffle tickets to an all-inclusive Royal Caribbean "Royal Crown Diamond Package" for two. The cruise package includes any destination that Royal travels and includes the new Oasis Ship!

Over 220 anticipated guests will enjoy an evening filled with
dancing, live and silent auctions, a festive cocktail hour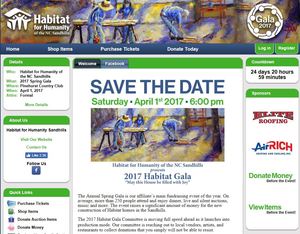 and delicious dinner. You don't want to miss it!

The Gala serves as our signature fundraising event each year, and its proceeds have built over 40 homes for families striving to change their future by purchasing a Habitat home with a 0% interest mortgage. Through financial support and adding a voice to support affordable housing, everyone can help families achieve the strength, stability and self-reliance they need to build better lives for themselves. Through shelter, we empower.

More information will follow on the invitation, on the Habitat website, as well as Facebook.
So, be sure to "Like" our page @sandhillshabitat.
---
Lowe's clinics for National Women Build Week
Twelve fabulous women and one brave man, representing his wife, showed up for our annual Lowe's clinics at our local Lowe's Home Improvement store on 15-501 on Sat. Feb. 25. This is the first of two classes set up for us by Lowe's. The incredibly helpful Lowe's instructors John, Christy and Mason arranged a work area outside with tools and equipment. By the end of the class we had walls built and ready for vinyl siding and insulation in the next clinic. Everyone had plenty of hands-on time with hammering, measuring and using the chop saw. Although no experience is required on a Habitat construction site, the clinics help women develop confidence for an on-site build day. One of our veteran "hard core" construction volunteers, Mary Cunningham, spoke to the women about how she became a construction leader with our affiliate. Women Build never excludes men. We do ask that they mentor, train and assist on that day. This year our affiliate will be hosting two Women Build days on May 6 and May 13. If your women's group or organization has interest in a Women Build day, please contact our volunteer coordinator, Rosemary Weber at
rweber@sandhillshabitat.org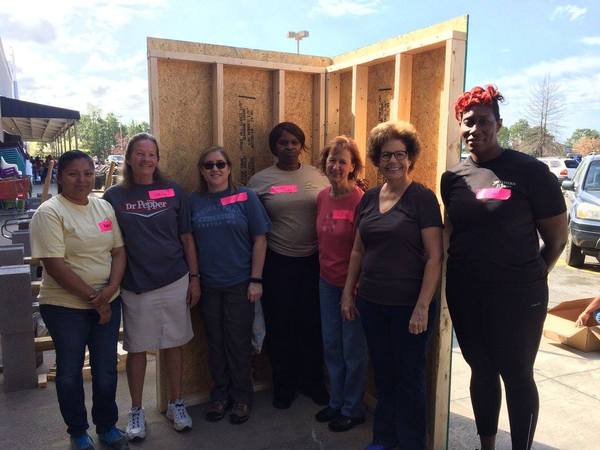 ---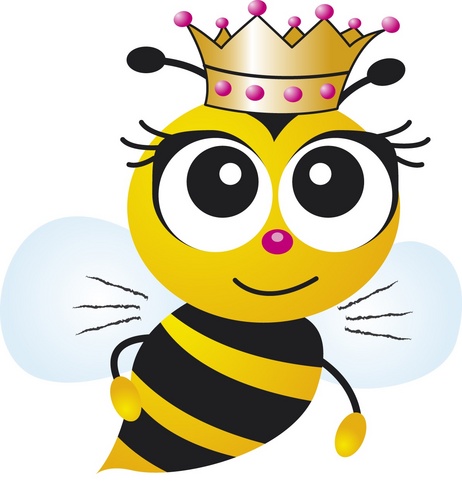 Habitat Honey-Doer Committee
If you are a mover and shaker, you want to get involved with this new "HHD" aka Habitat Honey Doers. This group will be called upon to help with special projects throughout the year such as the annual appeal mailing, writing thank-you notes, helping organize special events, etc. It is a great opportunity to meet other people in the community. Please contact Rosemary Weber
(910) 295-1934 ext. 227
for further information.
The ReStore is rolling out a New Online Auction

Visit our new online auction at

www.restoreauction.com

to get first view of great auctions items.


Artwork, vintage golf clubs, and a vanity set are only a few items that will be placed in the Auction to highlight the fabulous donations that come through our doors at the ReStores.


Donation Hours:
Mon- 9-4 | Tues-Fri 9-5 | Sat-9-4

Richmond County Restore Update

During the Month of March, round-up to the next dollar on your ReStore purchases and enter to win a $50 Walmart gift card. You may enter until March 31st, with the drawing on April 1st.
Also, March is the beginning of spring, so be sure as you do your spring cleaning this season to keep us in mind for those unwanted items. We accept ANYTHING in sellable condition, including clothes. Gently used clothes have become a greatly desired item at our ReStore, and we are always in need of more. But don't forget those remodeling projects as it warms up more. Doors, cabinets, windows, bathtubs, and even toilets are greatly needed. Thank you for any donation you can make this spring!




Moore County Restore Update
​J

oin us in welcoming our new employees, Lawrence Murchison and Nathan Kepler.They will join the rest of our team in ​accepting donations, prepping furniture for the showroom, driving the donation trucks and acting as

ambassadors representing Habitat for Humanity's goodwill and mission.



Moore County
Habitat ReStore
Our volunteer for the month of March will be Nancy Kees, She's volunteered here at the Restore as a cashier 10 plus years. Nancy is always very enthusiastic about her job, stop by on Tuesdays for "Harass the Customer" day. We love her for her hard work and dedication.
Richmond County–Tonya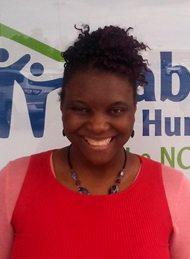 Habitat ReStore
Tonya helps us twice a week, displaying merchandise. She always has a huge smile and an infectious laugh. Never ready to stop until everything that has been priced is placed somewhere to be purchased. She does all this while dressed to a "T". We appreciate all Tonya does every week!