As most of you know by now, the North Cascades Environmental Learning Center had been under threat by the Goodell Fire burning inside the national park over the past 10 days. We finally have good news to report: the Environmental Learning Center has received more than 3 inches of rain over the past several days and the Goodell Fire is no longer a significant threat to the Environmental Learning Center!

On August 30, the Washington State Department of Transportation opened State Route 20 and our evacuation order was lifted. North Cascades Institute is working to reopen the Environmental Learning Center and assume normal operations, including the start of Mountain School and Fall Quarter for our Graduate M.Ed. students. (Unfortunately, the remaining schedule of Skagit Tours have been cancelled for the year.)
North Cascades Institute thanks each and every one of you for the outpouring of support. We continue to be grateful for you, for our partners in the National Park Service, Seattle City Light and US Forest Service and for the firefighters working on the wildfires across Washington State.
Your financial support is one way to help us in this tumultuous time of program cancellations and lost revenue ~ more than $80,000 and counting. Donations can be made at www.ncascades.org/donate. We also encourage you to support families in need on the eastside of the state; the Community Foundation of North Central Washington has compiled a list of resources at www.cfncw.org/fire.
The past ten days have been amongst the most challenging in our 29-year history, but the silver lining has been witnessing our staff, board and graduate students pulling together as one. We've been made stronger by this crisis and I'm so happy to report that North Cascades Institute is OPEN FOR BUSINESS!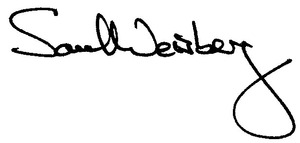 Saul Weisberg, Executive Director

ps. Like us on Facebook to continue to get updates on the wildfires and re-opening of the Environmental Learning Center and visit our Tumblr to see some truly spectacular photo galleries.