As snow falls in the North Cascades and the highway closes for another winter, life is slower and quieter at the Environmental Learning Center. After a busy summer and fall of teaching, our naturalists are off for a well-earned break, some upriver staff head out on furlough, but learning continues at our campus on Diablo Lake.

Graduate M.Ed. students are deep in to their Nonprofit Leadership and Administration course, taught by the Institute's Executive Director Saul Weisberg and featuring focused sessions led by our financial, marketing, fundraising and other teams — a unique way for future change-makers to understand and experience how nonprofits work by showing the behind-the-scenes at the Institute and sharing our staff's expertise. (We're currently accepting applications for the next cohort of grad students, due February 1; learn more at ncascades.org/study.)

We're also getting ready to kick-off another year of Youth Ambassadors, with 14 high school students from Sedro-Woolley and 13 students from Concrete coming together for a year of developing leadership and outdoor skills, facilitating service and stewardship in our local communities and gaining college preparedness support.

Also coming up, Mt. Baker SnowSchool, discounted Winter Base Camp Learning & Lodging, and Wilderness First Responder Recertification and Remote Emergency Medical Technician courses at the Environmental Learning Center this winter.

None of these programs would be possible without the support of our donors. Thank you for giving generously before the end of the year. Environmental stewardships starts at the roots. It starts with powerful hands-on learning in the outdoor classroom. It starts with challenging and inspiring experiences in wild places. It starts with connecting community and nature. It starts with you through your support of North Cascades Institute. Thanks for supporting North Cascades Institute in 2017. Donate at ncascades.org/give.

---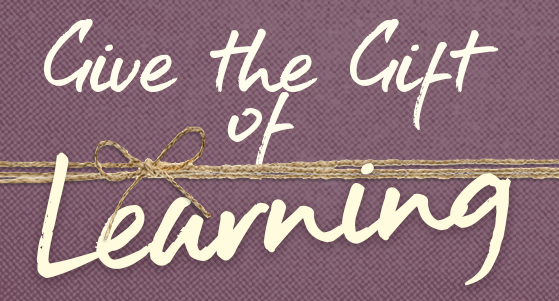 Did you know that we are offering $100 towards 2018 adult and family programs for only $80 in our annual Holiday Gift Certificate promotion? Share your love of the Pacific Northwest with friends, family and other loved ones by giving them a gift that will enrich their lives and provide a unique route to get outdoors in a meaningful way.
Gift certificates can be used for Family Getaways, Base Camp, adult natural history retreats and excursions and other Institute offerings (Skagit Tours excluded). And yes, its okay to gift yourself too! Call (360) 854-2599 or email info@ncascades.org to purchase by Dec. 21.

---