Happy September! Do you feel a hint of fall in the air where you are? While we're still expecting more summer weather in the Cascades, the last week has definitely been a sign of things to come, with lower temperatures, earlier nights, wind rain and even a little bit of thunder and lightning!

Our Youth Leadership Adventures have concluded for the year, bringing 79 students to the North Cascades for leadership training and stewardship projects. Next up: Fall Mountain School begins in a couple weeks!

We're excited to introducing our new video from the North Cascades Environmental Learning Center on Diablo Lake in North Cascades National Park!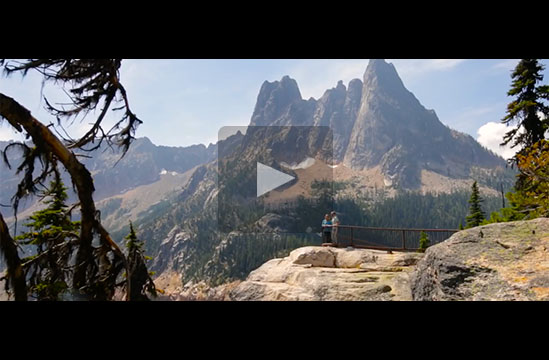 Explore your Wild Nearby this Fall by registering for Base Camp, a Skagit Tour, yoga retreat or one of our Learning Center or field classes exploring the natural and cultural history of the Pacific Northwest.

We're also sponsoring several events in Seattle and Bellingham this fall, including presentations by Chris Morgan, Paul Bannick, Kim Stafford and other naturalists, as well as the Northwest Youth Leadership Summit October 22. Read on for details and enjoy the turning of the seasons!
Sept 8-11: People & Places of the Upper Skagit (Ross Lake)
Sept 12: Fundraiser at Aslan Brewery (Bellingham)
Sept 17: Geology: Mount Baker's Morovitz Meadow
Sept 22: Leigh Calvez's The Hidden Lives of Owls (Village Books, B'ham)
Sept 24-25: Hawkwatching at Chelan Ridge
Sept 28-30: Stewardship Weekend at the ELC * special pricing
Oct 1-2: Baker Lake Stewardship * free
Oct 8: Hob Osterlund's Albatross and other Ancestors (Village Books, B'ham)
Oct 14: Kim Stafford's Having Everything Right (Village Books, B'ham)
Oct 15-16: Harvest Dinner: Glaciers of Cascadia with Jon Riedel & John Scurlock
Oct 20: "Why Grizzly Bears?" with Chris Morgan (Seattle)
Oct 22 Mushrooms of the North Cascades
Oct 22: Northwest Youth Leadership Summit (Seattle)
Oct 26: "A Year in the Lives of North American Owls" with Paul Bannick (Seattle)
Oct 29-30: Flora and Fauna Watercolors (Seattle)
Nov 5-6: Blockprinting (Seattle)

Registration and more information at ncascades.org/get_outside >>

Teacher clock hours, scholarships, student and military discounts and academic credit may be available >>
---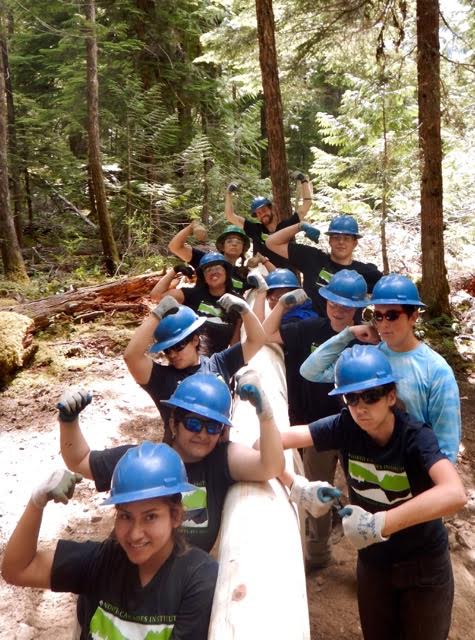 Did you know that corporate matching gifts bolstered our programs by over $12,000 last year?

Thanks to companies like Microsoft, Amgen, GE, Boeing, T-Mobile, BP, Irongate Machines and others for their commitment to support their employees through matching gifts that inspire and empower environmental stewardship through transformative educational experiences in nature.

Does your employer offer an employee giving program or match donations? Find out here.