Snow continues to fall across Cascadia in one of the whitest winters in recent memory! No worries though, for spring is on the way and we'll soon be seeing the first green shoots, migrating birds and whales and other sure signs of the new season. It is a dynamic time of the year and we hope you are getting outside to explore and experience it.

Most of our 2017 programs at the North Cascades Environmental Learning Center on Diablo Lake and around the region are now open for registration, including
Family Getaways: Connect with your family - and nature too - on the shores of Diablo Lake in North Cascades National Park! Enjoy a weekend in the mountains but leave your tent and camp stove at home and let us take care of all the details. We provide comfortable accommodations, delicious meals served buffet-style in our lakeside dining hall and a daily schedule of fun outdoor activities. Learn more at www.ncascades.org/family.

Base Camp: Flexible, affordable and fun, Base Camp offers you the opportunity to explore the North Cascades while enjoying the comforts of our campus in the heart of North Cascades National Park. Each Base Camp booking offers rooms that sleep up to four people, three delicious meals and a daily naturalist-led outdoor activity. Learn more at www.ncascades.org/basecamp.

Adult classes: Explore the natural and cultural history of the Pacific Northwest by signing up for a Learning Center class or Field Excursion. Ranging from one-day to weekends, topics include geology hikes, art and writing classes, birding trips, wildlife tracking and more, taught by the region's best naturalists, artists and guides. Learn more at www.ncascades.org/classes.


We're also excited for this summer's Youth Leadership Adventures for students grades 9-12. During 8- and 12-day expeditions, students canoe, backpack, camp and complete stewardship projects in the North Cascades while receiving hands-on training in outdoor leadership, field science and public speaking. No experience necessary and scholarships are available! Watch our video highlighting these transformative backcountry trips at https://youtu.be/FvdAIJm-8VU and learn more and apply at ncascades.org/youth. Application deadline is March 27.
---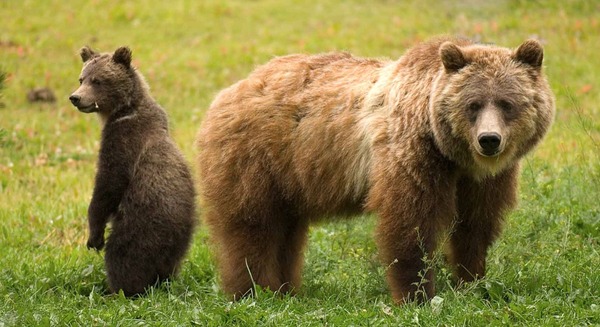 North Cascades Institute supports recovering the North Cascades grizzly bear population through best available science and community involvement because it will help keep the Northwest a natural, beautiful and sustainable place in which to live, work and play. Wherever grizzlies thrive, so does wildness, clean water, and abundant native fish and wildlife. You can learn more about the process and voice your support by submitting written comments at http://parkplanning.nps.gov/grizzlydeis. Click here for reasons to support this important initiative and tips on how to comment. Comments may also be submitted via mail or hand delivery at Superintendent's Office, North Cascades National Park Service Complex, 810 State Route 20, Sedro Woolley, WA 98284. Deadline is March 14, 2017