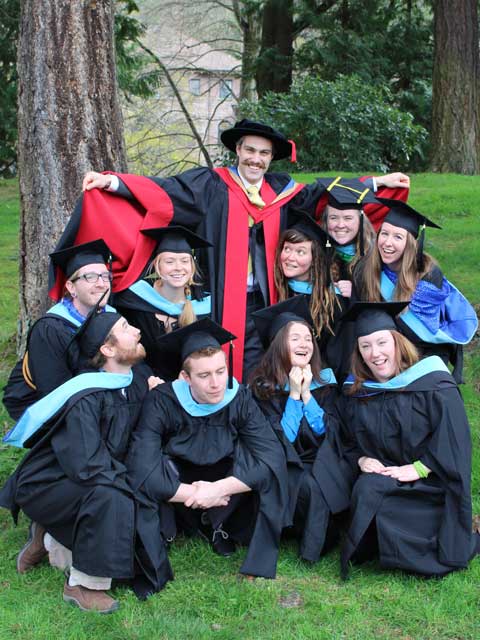 Happy Spring! In this time of seasonal transitions, we bid farewell to our 14th cohort of graduate students as they've been awarded their Masters in Education degrees from Huxley College and head out into the world after a year-and-a-half with us — congratulations on your amazing accomplishments! (Cohort 15 continues on, just back from their Winter Natural History retreat in the Methow Valley and now teaching Spring Mountain School.)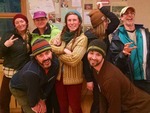 We simultaneously welcome our new team of Naturalists and other seasonal staff to the Environmental Learning Center, where they will be teaching in everything from Youth Leadership Adventures to Base Camp to Skagit Tours. Learn about this amazing group of talented educators from all over the country on our blog at chattermarks.org.
Did you see the great article about our anniversary and exciting upcoming programs in last Sunday's Everett Herald?
"I think when we started the Institute, we didn't really know what we were doing," Saul Weisberg said. "But we really wanted to bring people together who loved this place and wanted to learn more about it and help take care of it. These 30 years have gone by really fast."
Read "North Cascades Institute: 30 years of teaching about the wild" at www.heraldnet.com.
Finally, all of the classes and seminars we are offering in 2016 are online and open for registration, along with five Family Getaways, dozens of Base Camps (check out our new online calendar for available dates and new Hostel rate!) and numerous Skagit Tours, including the new Diablo Lake Afternoon Cruises and Gorge Powerhouse & Newhalem Tours.
In our 30th year, we're offering more than 250 routes for people of all ages to explore, learn about and connect with the Wild Nearby! View the calendar below to see what's coming up, visit ncascades.org/get_outside or call our friendly registrars at (360) 854-2599 for more information and to sign up. Several classes are at or near capacity, so don't delay!