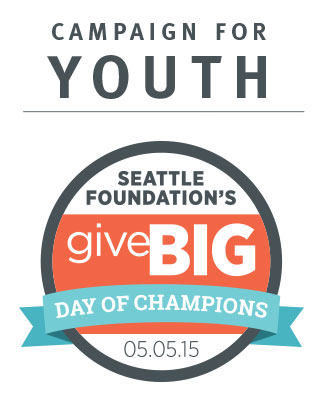 Please join us in wishing Mountain School a Happy 25th Birthday by making a gift to inspire and empower the next generation! We're timing this year's Campaign for Youth to coincide with The Seattle Foundation's GiveBIG on Tuesday, May 5 – an opportunity to leverage your gift through partial matching.
Twenty-five years and 26,000 students later, the core values of Mountain School are the same: get children out of the classroom to explore their wild backyard and connect with this special part of the world that we all call home.

Programs like Mountain School are needed now more than ever to combat what author Richard Louv calls "nature deficit disorder." Children spend more than seven hours a day in front of an electronic screen. Increasing separation from the natural world is linked to childhood obesity, attention disorders, depression and lower academic achievement. North Cascades Institute's answer? Experiential learning in the heart of one of our nation's wildest national parks.
Mountain School serves 54 schools throughout Washington, 74% of them public. Private funding from people like you is essential for getting over 2,200 kids to Mountain School every year.
Thank you for wishing Mountain School a Happy 25th Birthday by giving a gift that will make a lasting difference for youth through place-based learning in the North Cascades.