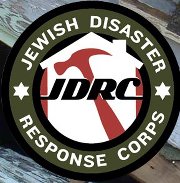 Alternative Spring Break: Missouri


Don't have any plans for this coming spring break?! Get your hands dirty and make the world a better place at the same time! Apply for the Alternative Spring Break Trip to Joplin, Missouri!
To download the application:
http://www.rutgershillel.org/breaks
Applications are due ASAP! Email them to greg@rutgershillel.org or drop it off at Hillel on 93 College Ave
Want to find out more? Visit
http://jdrcorps.org/
Do you want to make a difference in the world?
Get straight to work with AVODAH: The Jewish Service Corps, a competitive one-year program for people 21-26 combining work for justice, leadership development, Jewish learning, and community building. Watch this video and start your application at www.avodah.net/apply.
More information: Meet current corps members and alumni on Wednesday, December 19th at 9:00pm EST via conference call: Dial 1-866-740-1260 and enter access code 5457705 when prompted. RSVP for the call here.
Application deadline is February 11, 2013.
Limmud NY in NJ!


Join hundreds of Jews of all ages and backgrounds for a four-day festival celebrating the rich diversity of Jewish culture, life and learning through art, music, text study, film, hands-on workshops, performances and more.

Programming for the whole family, including babysitting and children's camp. All meals are glatt kosher. Financial aid and student pricing available.

February 15-18, 2013
Hilton East Brunswick Hotel, NJ
Questions? Call 212-908-2525 or e-mail info@limmudny.org
Round Lake Camp Summer Jobs
Are you looking for a summer job where you can:
-Have Fun
-Make new friends
-Earn College Credit
-Make a difference in the life of a child with special needs
...then Round Lake Camp is the camp for you!

Round Lake Camp is a NJ Y camp with a unique experience for campers with learning differences and social communication disorders.

June 18-Aug 15, Milford PA
Apply online at roundlakecamp.org
or for more information, call 973-575-3333 x145
Arevut Summer Internship Program


If you're a college student interested in having a great summer while gaining skills and building your resume, we're looking for you! Areyvut, a national nonprofit organization based in Bergenfield, NJ is currently seeking four students for our annual summer internship program.
From developing National Mitzvah Day programming to Jewish teen philanthropy curriculum to organizing an end of the summer fundraiser…we are eager and excited to work side by side with our interns on innovative, fun and meaningful projects.

In addition to our work in the office, each week the entire Areyvut Team will visit a different nonprofit organization making a difference. During these visits the group will have an opportunity to learn about the nonprofit world in general and have a chance to give back through hands on volunteering.

The Areyvut Summer Internship Program will begin on Monday, June 3 and run through Friday, July 26 and is an unpaid position. The program is based out of the Areyvut office inBergenfield, NJ and is easily accessible by public and private transportation into and out of NYC. For more information, please contact us at (201) 244-6702 or info@areyvut.org.

Interested applicants should send their resumes to sharon@areyvut.org.
Brandeis Collegiate Institute Summer Program
The Marilyn and Sigi Ziering Brandeis Collegiate Institute (BCI) is an intensive experience that brings together young Jewish adults from all over the world to engage in Jewish learning, arts, culture, and an exploration of community and self.
§ BCI 2013 will take place from June 18 to July 14.
§ Apply by the early bird deadline of March 13, 2013 and the cost is only $250 for domestic participants ($100 for international) AND we will reimburse airfare!
§ For more information and to apply, please see our website, http://bci.ajula.edu.

---
Best of luck on final exams!