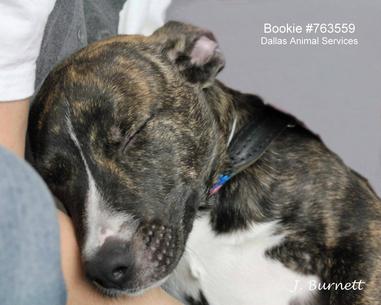 ---
Spaying and Neutering is key to reducing the number of homeless and unwanted pets in our community. A
recent survey
of 3,000 pet owners by PetSmart Charities found that one of the biggest barriers to spaying and neutering was the cost. Of the pet owners surveyed, 65% had pets that were spayed or neutered, but 35% had pets that were not. Of the 35% whose pets were not spayed or neutered, a whopping 75% said they would consider having the procedure done on their dogs or cats. So why weren't they? Many said it was because of the cost!
Consider that the cost to spay or neuter a pet in Dallas can easily run more than $200 - and, according to the survey, most pet owners acquire their pets by taking in strays, or from a friend or family member - not from a shelter or breeder. That means there are a lot of inadvertent pet owners out there taking in strays and unwanted animals. And from what we've seen here in Dallas, many of those people live in moderate to low-income neighborhoods where there are a lot of strays. They want to help the pets they encounter, they want to do the right thing, and they want to stop the cycle of unwanted pets, but they need help to do so.
That's where you come in. Twice a month, DCAP has been offering free spay/neuter surgeries and vaccinations to low income families through our Spay Day events at Dallas Animal Services. Since August, 2012, over 1,200 dogs and cats have been spayed/neutered! In nine months, if half of these were female – that's 1,200 litters prevented! But we need two things to continue our work - we need volunteers and donations.
---
Volunteer: - At each event 65-80 surgeries are scheduled. The veterinarians and technicians handle the preparation and surgeries. Volunteers take care of the following: check-in, post-surgical monitoring, check-out, clean-up and laundry. In fact, sometimes, the folks we help need transport for their animals and we help with that, as well. For many of the people we help and the animals who they entrust to our care, this can be a very scary day. Many of the dogs and cats have never been away from home, so they are very scared Many of the people have no experience with surgery on their pet or what to expect. The volunteers are crucial to making this day as pleasant as it can be for both the pets and their human families. Whether you have 1-8 hours on Sundays twice a month, once a month or several hours during the week to do laundry, we can use your help! Email SpayDallas2@yahoo.com if you can help.
Donate: - One $60 donation can provide a spay or neuter surgery and vaccinations for a pet in need, thereby saving hundreds of unwanted pets from being born. A $600 donation can provide spay or neuter surgeries and vaccinations for 10 pets in need, saving thousands of unwanted pets from being born. You can donate online at www.DallasAnimals.org, or by mail to Dallas Companion Animal Project, P.O. Box 793574, Dallas, Texas 75379. Please indicate your donation is for "Spay Day" in the memo on the check.

Dallas residents care about their pets, but some simply have limited resources. Let's help them help the pets they care about, get them spayed or neutered, and stop the endless cycle of unwanted pets.

---
Bringing our community together to save lives!

---