SUMMER INSTITUTE - July 13-14, 2012

Early Bird Registration Ends June 24 - Sign up now and Save!
J. Mark Lowe

and Lloyd Bockstruck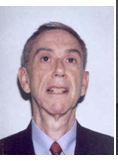 Keynote and Featured Speakers
Topics focus on methodology and records to help you trace elusive ancestors. We hope you'll join us for this exciting event! Click for
more information
or to
register
.
$140.00 per member - $170 per non-member
After Early Bird Registration:
$190 per Member - $220 per non-member
Location: J. Erik Jonsson Central Library
1515 Young Street
Dallas, Texas

*Parking in the library's underground garage will be at the reduced rate of $2.00
---
Annual DGS Writing Competition Is Announced
The Dallas Genealogical Society is sponsoring an Annual DGS Writing Competition for original material submitted by members and non-members, amateurs and professionals. Entries may not have been published previously. Submissions must be sourced as outlined in
Evidence Explained
by Elizabeth Shown Mills.
While DGS has a goal of preserving Dallas history, subject matter for the competition may range beyond that geographic area as specified in the Rules and Guidelines, which are available on the DGS
website
. The Rules and Guidelines also provide required article formatting.
Entries will be accepted June 1 through September 30, 2012, with winners announced at the DGS Annual Awards Luncheon in December.
Entries will be judged on three criteria:
Accuracy, 0-15 points

Clarity/writing mechanics, 0-20 points

Overall impact and interest, 0-15 points

Winners must score at least 25 out of 50 points to win a prize. Highest average point value determines winners. Judges have final say as to winners, and all prizes may not be awarded. Judges' comments will be returned to the submitters upon request.
Awards:
First: $500

Second: $300

Third: $150

Send entries via email only, with "DGS Writing Competition" in the subject line to: editorial@dallasgenealogy.com
Marianne Szabo, Director of Publication Content
---
1940 Census - We're Half Way There!

Thanks to your efforts and those of more than 125,000 volunteers, the 1940 US Census Community Project reached the halfway mark one month ahead of schedule! Already, 75 million records have been indexed and 18 states and territories are searchable by name!
To celebrate this milestone, we've created badges for each state that you have helped index or arbitrate. Click
here
to go to familysearch.org, and sign in to see your achievements.
Let's work together to index 100% of the 1940 US Census and make it freely searchable to the whole genealogy community!
---
1940 U. S. Federal Census
Send Us Your 1940 Census Finds!
Now that the 1940 U.S. Census is here, what new information have you found about your ancestors?
Did this census help you break through a brick wall? What surprises were there? Were family secrets uncovered? Did something make you laugh? Cry?
Were any of your ancestors chosen to answer the supplementary information questions?
Did anyone supply misleading or incorrect information? (My maternal uncle told the census enumerator my Slovak-speaking grandmother was a naturalized citizen, which was false, as proven by the Alien Registration Form she submitted later in 1940. He also said she only had two children, instead of five. He harbored a deep distrust of government authority his entire life, and may have felt the detailed questions on this census were too personal.)
Send your stories to
editorial@dallasgenealogy.org
. We'll publish the most interesting ones in the Oct-Dec issue of the DGS Newsletter. Start submitting material now, but the final deadline date is August 1.
Marianne Szabo, Director of Publication Content
---
Texas State Genealogical Society Presents:

Texas State Genealogical Society
2012 Annual Conference
Saddlebags to Social Networking:
Following Ancestors Through History
Featuring
Curt B. Witcher, MLS, FUGA
Nationally Recognized Genealogy Speaker
Networking for Results Productive Sources
Cutting Edge Technology Research Methods
Helpful Genealogy Products Scores of Exhibits
Texas Topics Getting Started
Ethnic Research (Native American, African American, Hispanic)
Lloyd Bockstruck - Banquet Speaker
"Best of the Southwest" Genealogy Expo
Plus much more!
N o v e m b e r 1 - 3
Riley Center, Fort Worth
Conveniently located near the junction of I35W and I20 at the edge of Fort Worth
Hosts: Grand Prairie, Arlington & Mid-Cities Genealogical Societies -
More Information
---
Salt Lake City Trip - Reserve Rooms Now!

The trip to Salt Lake City will be September 12-19, 2012. If you are planning on going or if you think you might be going to Salt Lake, you need to make your hotel reservations at the Plaza Hotel as soon as possible.
We have ten rooms reserved for us at the Plaza Hotel. Apparently there is some huge convention going on at that time and the hotel is filling up fast and they would like to take some of our reserved rooms back.
At this time, we have a few rooms left, so please make your reservations now!
After you make your reservations, please contact Jean Larson at
jeans48gen@gmail.com
so she has a record of who has made a room reservation and let her know if you need a roommate.
If you have any questions you can contact Jean Larson at
jeans48gen@gmail.com
.
---
Texas State Genealogical Society announces plan to publish Volume 3 of Texas First Families Lineages
This is a reminder that June 30 is the deadline to submit Texas First Families applications to be included in Volume 3 of our lineage book series. The applications must be postmarked by June 30, 2012.
The certificate program is on going. Applications may be submitted at any time for:
West Texas Pioneer Certificate (settlers who resided in West Texas prior to 1901)
Gone to Texas Pioneer Certificate (settlers who resided in Texas prior to 1886)
Texas First Families Certificate (settlers who resided in Texas before February 19, 1846)


Applications can be found on the TSGS
website
, or, contact me, Barb Lancaster at
BLTLan@verizon.net
for hard copies. These certificates are an attractive and memorable way to commemorate your Texas ancestry
---
SIG Meeting


19 - Jewish Group - 10:00 am, 8th floor, McDermott room

J Erik Jonsson Central Library
1515 Young Street
Dallas, Texas

---
DGS General Meeting Programs
---
---