Table of Contents
---
Social Media




---
Ind. Membership - $35
Household - $40
Life (under 65) - $700
Life (65+) - $500
Organizational - $35
---
Hold the Date
2017

1 Apr

- "

The Texas State Library/Archives and General Land Office at Home and On Site".

Speaker: Kelvin Meyers.

6 May - "Getting the Most Bang For Your Buck Out of Libraries

".

Speaker: Ari Wilkins.

4-5 Aug - "Summer Seminar". Speakers: Lisa Louise Cook, Diahan Southard and Sunny Morton.
9 Sep -
30 Sep - "Fall Seminar". Speaker: D. Joshua Taylor.
4 Nov - "Interviewing and Creating Memoirs". Speaker: Thatcher Freund.
---
DGS on the Web

DGS organization number-61033




---
The goal of the Dallas Genealogical Society shall be to educate, by creating, fostering, and maintaining interest in genealogy; to assist and support the genealogy section of the J. Erik Jonsson Central Library in Dallas, Texas, or to its legal successor; and to collect, preserve, copy, and index information relating to Dallas County and its early history.
---

Register Online Through Wed, 15 March
Seats Still Available
DGS 2017 Spring Seminar
Saturday, March 18
Dr. Tom Jones
Research Methods for Family Historians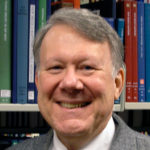 Session 1:
Five Ways to Prove Who Your Ancestor Was (Some Reliable and Others Not Reliable)
Session 2:
Can a Complex Research Problem be Solved Solely Online?
Session 3:
Solving the Mystery of the Disappearing Ancestor
Session 4:
Creating a Family History of Lasting Value
Cost
(Includes parking in the Jonsson Central Library garage)
.
$60 (Member); $70 (Non-Member)
Lunch, optional ($12)
Details
- sessions descriptions, lunch choices, and registration instructions.
Return to top
---
Step up! Give Back! Pay Forward!

Join the DGS Board for the 2017-2018 fiscal year.

DGS has openings for a Treasurer
and Appointed Board positions.

Nominate yourself or someone you know.
Complete the Nomination Form on our web site or send an email to nominating@dallasgenealogy.com.
Officers slate will be announced at the April 1st General Meeting.

Election of Officers will take place at the May 6 General Meeting.

Appointed positions are named either by the Board or the President, generally between the May and September meetings.

Board meetings are held monthly, September - May, and as needed June - August.

Summer meetings offer current and incoming members a chance to meet together and make a smooth transition.
You can read about the responsibilities of each position on the DGS website.

If you would like to discuss a position that interests you with the current officeholder, you can email him or her directly from this page on our website.
---
This is the fifth year that the Society has sponsored this contest, which comes with cash prizes.
The contest is open to both members and non-members of DGS as well as amateurs and professionals. Only original material
not previously published elsewhere in any format
is eligible. Entries will be accepted January 1 through March 31, 2017. Winners will be announced in July 2017.
Entries will be judged on accuracy, clarity of writing, and overall impact and interest. First prize is $500; second prize is $300 and third prize is $100.
Complete Rules and Guidelines are available at:
http://www.dallasgenealogy.org/Info/Guidelines.pdf
Send entries via email only, with "DGS Writing Competition" in the subject line to:
pegasus@dallasgenealogy.org.
Return to top
---
March 4 General Meeting
YouTube Recording
This is a recording of the business meeting, as well as the presentation made by Brandon Murray from the Dallas Public Library who discussed the materials available in the Dallas History & Archives located on the 7th floor of the Dallas Public Library.

Brandon Murray's
PDF
presentation:
Dallas Public Library; Genealogical Resources: Dallas History & Archives
.
---