Dallas Genealogical Society presents Spring Lecture Series 2012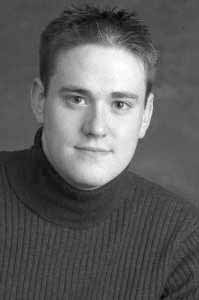 24 March 2012
March 20th - Last day to register online for Spring Lecture
Check-in and On-site Registration: 9:30 a.m.
Workshop: 10:00 a.m. – 4:00 p.m. Lunch: Included
Parking: $2.00 (Discounted fee)
Registration Fees:
Member: $50
Non-Member: $60
Sign up soon! - Seating is limited and they are going fast.
Lunch and syllabus are not guaranteed for walk-ins.
For more information, visit our
web site
Topics
Bridging the Gap: Finding Ancestors in the United States between 1780 and 1830
New Tools and Ideas in Research
Mapping your Success: Employing Maps for Genealogical Research
Putting it Together: A Case Study
About Our Speaker:
D. Joshua Taylor, MA, MLS is a nationally known and recognized genealogical author, lecturer, and researcher who appeared on
Who Do You Think You Are?
this season with Reba McEntire. Joshua's activities in the genealogical world, accomplishments, awards and honors are too numerous to mention here, but you can get a full report on our
web site
.
---
The DGS "Trash or Treasure" Event

If you missed the "trash or treasure" event held during the general meeting this month, there will be another chance to grab some great (and not so great, but useful) finds at the March 24 Spring Lecture featuring Josh Taylor.
If you have some things you no longer use or need and would like to get them out of your way, this is a great opportunity to do just that.
Questions? Shirley Sloat, 214-349-4718 -
Shirleyrs@aol.com
---
Friends of the Dallas Public Library

Hello from the Friends of the Dallas Public Library!
We would like to invite you to an upcoming happy hour benefiting the Friends and the Dallas Public Library System on Friday, March 23 from 6-8 pm.
Explore the Floors: Central Library After Dark
is an after-hours happy hour event at the J. Erik Jonsson Central Library that offers a chance to learn more about our eight-story library and its hidden treasures. Each event will focus on a different floor, and our first one will highlight the First Floor.
Our inaugural event is open to the public, ages 18 and up. Members of the Friends of the Dallas Public Library receive complimentary admission. Non-members are $10. Cash bar onsite. Bring your friends! For more information or to rsvp, email
friends@FoDPL.org
.
Have a great week and we hope to see you at Explore the Floors: Central Library After Dark on Friday night.
Not a Friend of the Library?
Become one TODAY!
Your support through membership directly supports the entire Dallas Public Library System.
Please note that we have changed our email address to friends@fodpl.org.
---
National Women's History Month
March is National Women's History Month. Genealogy Speaker and Blogger,
Lisa Alzo
, is providing a replay of a 2011 webinar on researching women -
Silent Voices: Tips and Tricks for Tracing Female Ancestors
- during the month of March 2012. Click on
title
to link to the
webinar
replay. Or find it on her
website
under Seminars/Webinars.
---
Only 14 Days Left Before We Get Access to the 1940 Census!
On April 2, 2012, NARA will provide access to the images of the 1940 United States Federal Census for the first time. Unlike previous census years, images of the 1940 U.S. Federal Census will be made available as free digital images.
FamilySearch.org and its partners will start publishing the 1940 U.S. Federal Census for free on April 2, 2012, the day the census is released by NARA.
FamilySearch.org will also provide digital images to tens of thousands of volunteers to start transcribing the records so they become searchable.
Complete publication of the index will depend on how many volunteers like you can help.
Rich and Unique Information
The 1940 census included several standard questions, such as: name, age, gender, race, education, and place of birth. But the census also introduced some new questions. One example is that the enumerator was instructed to mark (with a circled x) who in the household responded to the census questions. Other questions included whether the person worked for the CCC, WPA, or NYA the week of March 24-30, 1940, and the income for the 12 months ending December 31, 1939.
New, interesting questions were asked:
Where people lived 5 years before
Highest educational grade achieved
Detailed income and occupation
For more information or if you think you might like to be a volunteer for this great project click on this
link
for further details.
---
Who Do You Think You Are?
Local broadcast on NBC Channel 5, Fridays at 7 p.m. This Friday's show, March 23rd, will feature Helen Hunt. Rita Wilson will be the guest on the March 30th episode.
If you missed the stories about
Martin Sheen, Marisa Tomei
,
Blair Underwood, Reba McEntire, or Jerome Bettis,
the full episodes are available to view at
Who Do You Think You Are - All Videos : Newest - Videos - NBC.com
. This site also contains short clips of deleted scenes.
---
New Henry Louis Gates Genealogy Show
The new PBS genealogy series
Finding Your Roots
with Henry Louis Gates, Jr. will debut Sunday, March 25 at 8 p.m.
The 10-part series will explore the genealogy and genetics of famous Americans including
Kevin Bacon, Robert Downey Jr., Branford Marsalis, John Legend, Martha Stewart, Barbara Walters and Rick Warren.
On the show's
website
, you can learn more about the research team (the New England Historic Genealogical Society staff did a lot of work for the series) and share your story.
---
SIG Meeting


Mar. 20 - Jewish Group - 10:00 am - McDermott Room, 8th floor - Liz Kutz, Leader

J Erik Jonsson Central Library
1515 Young Street
Dallas, Texas

---
DGS General Meeting Programs
Apr. 7th - Brian Collins, Dallas Public Library, "Searching the Dallas Morning News Archives"
May 5th - Lynell Moss, "Proven Research Strategies"
June, July and August - No Meetings, will resume General Meetings in September
All meetings at the J. Erik Jonsson Central Library, 1515 Young Street, Dallas, unless otherwise noted. A hospitality time starts at 10:30 a.m. Business meeting begins at 11 a.m. and the program follows.
---
Upcoming


Mar. 24, 2012 -
DGS Spring Lecture
- Exploring Connections with D. Joshua Taylor, MA, MLS
Apr. 6-7, 2012 -
Houston Family History Expo
- Your Family History Starts Here! - Keynote Speaker, Lisa Louise Cooke, Genealogy Gems, GenealogyGems.TV
May 9-12, 2012 -
National Genealogical Society
- "The Ohio River - Gateway to the Western Frontier"
Cincinnati, Ohio
Jun. 9, 2012 -
Mesquite Historical & Genealogical Society
featuring Tresa Tatyrek
---