September -
13 - Technology, 6:30pm
15 - African American, 2pm
18 - Jewish, 10am
---
---

---
Ind. Membership - $35
Household - $40
Life (under 65) - $700
Life (65+) - $500
Organizational - $35
---
Hold the Date
Dec. 8 - Annual Awards Luncheon
---
DGS on the Web

---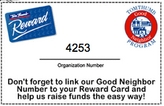 ---
The goal of the Dallas Genealogical Society shall be to educate, by creating, fostering, and maintaining interest in genealogy; to assist and support the genealogy section of the J. Erik Jonsson Central Library in Dallas, Texas, or to its legal successor; and to collect, preserve, copy, and index information relating to Dallas County and its early history.
---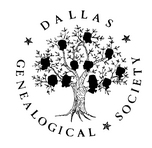 Only 6 Days Left for Fall Lecture Early Bird Registration Discount
Keynote Speaker - Craig R. Scott, CG
Military Records - A Wealth of Information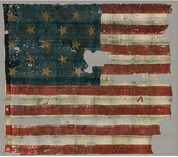 Saturday, September 29, 2012
TOPICS
• Basic Military Research
• Researching Your War of 1812 Ancestors
• Pension Research: You Stopped Too Soon
• Researching Your Civil War Ancestors

Details
about the presentation are on our web site.
---
Learn Land Platting
2 Sessions - Thurs, Oct. 4 and Thurs, Dec. 6
Cost - $25.00 for both sessions.
The Brown Bag SIG is sponsoring a webinar on land platting using the software program "Metes & Bounds" by Sandy Knoll Software.
Presenter William B. Dow, Jr. is an experienced genealogist and has been working with Metes & Bounds for several years, using it as an investigative tool in platting family properties and correlating them.
Registrants can participate in these sessions either at home or in the Hamon Room on the 5th floor of the downtown Dallas Public Library via the GoToMeeting webinar software.
The deadline to register is Sept 24 by mail and Oct 2 via online.
---
DGS Writing Competition 2012
Don't Forget - the Deadline is Sept 30
Cash awards of $500, $300 and $150 will be given to the top three submissions
You can find all the details on the DGS
web page
or in the latest issue of the DGS Newsletter.
---
Family Tree Magazine calls

DPL

One of The Top 10 Public Libraries For Family Research
In an effort to identify the 10 best public libraries for genealogists, the magazine weighed factors such as collection size, census records,
special collections, accessibility, geographic coverage, special collections and services.

---
Recent Acquisitions by the Genealogy Division of the Dallas Public Library
Use the
search tool
on the DGS web site to search by location, title, or donor.
---
DGS Newsletters from 1990 And
1990-1994 DGS Journals Now Digitized
All eight newsletters published by the DGS in 1990 have been digitized and are now publicly available on the
Resources > Newsletters
page. These are text-searchable PDF files.
Quarterly Journals published from 1990 through 1994 (20 documents) are now available in text searchable PDF formatted files as well. You can view all of these publications on the
Resources > Journals
page.
---
SIG Meetings
Sep 13 - Technology, 6:30-7:45pm. Hamon Room, 5th floor.
Topic
: Introduction to and Using GoTo Meeting.
Sep 15 - African American, 2pm-3-3:30pm, West Room.
Sep 18 - Jewish, 10am-1pm. McDermott Room, 8th floor.
J. Erik Jonsson Central Library
1515 Young Street
Dallas, Texas

---
Oct. 6 - General Meeting
Topic
: 'DNA Testing for Genealogy' by Debbie Parker Wayne.
Nov. 10 - General Meeting
Topic: 'NARA On-line' by Mike Wright.
---
---