Table of Contents
---
Social Media




---
Ind. Membership - $35
Household - $40
Life (under 65) - $700
Life (65+) - $500
Organizational - $35
---
Hold the Date
2017

4-5 Aug - Summer Seminar. "Sources, Storytelling, & DNA". Speakers: Lisa Louise Cooke, Sunny Morton, and Diahan Southard.
9 Sep - General Meeting. TBA.
30 Sep - Fall Seminar. "Resource Goldmines: Societies, Religion, & Politics". Speaker: D. Joshua Taylor.
07 Oct - General Meeting. TBA.
04 Nov - General Meeting. TBA.
09 Dec - Annual Awards Luncheon
---
DGS on the Web

DGS organization number-61033




---
The goal of the Dallas Genealogical Society shall be to educate, by creating, fostering, and maintaining interest in genealogy; to assist and support the genealogy section of the J. Erik Jonsson Central Library in Dallas, Texas, or to its legal successor; and to collect, preserve, copy, and index information relating to Dallas County and its early history.
---

May General Meeting
Saturday, May 6, 2017

Hospitality - 10:30am-11:00am
Business Meeting - 11:00am-11:30am

Agenda Item: Election of Slate of Officers for 2017-2018
Quorum Vital; Please Attend
Bios of Candidates
Program - 11:30am-12:30pm
"
Getting the Most Bang For Your Buck Out of Libraries
"

Speaker: Ari Wilkins
more
about Ari and our program
J. Erik Jonsson Central Library
1st floor Auditorium
1515 Young Street
Dallas, TX 75201
**************************************************************************
Minutes
of April 2017 General Meeting
April Meeting recording on
YouTube
---
Hold the Date

DGS 2017 Summer Seminar
Friday and Saturday, August 4 and 5

Lisa Louise Cooke
Sunny Morton
Diahan Southard
Sources, Storytelling, & DNA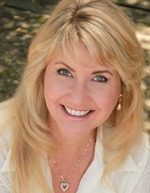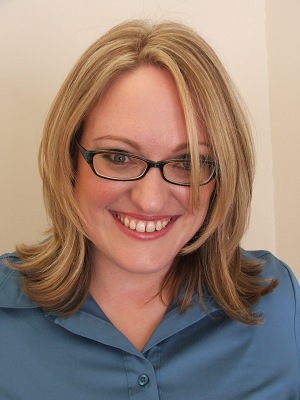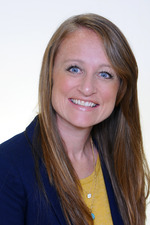 Friday, August 4
Session 1. Lisa Louise Cooke:
Google Tools & Procedures for Solving Family History Mysteries
Session 2. Sunny Morton:
Write Your Life Story
Session 3. Diahan Southard: Genetic Genealogy: Here's What you Need To Know
Session 4. Lisa Louise Cooke: Get the Scoop on Your Ancestors with Newspapers

Saturday, August 5
Session 1. Sunny Morton: Why We Care Where Grandma Went to Church: An In-Depth Look at U.S. Religious Records
Session 2. Lisa Louise Cooke: 10 Ways to Enhance Your Genealogy with Video
Session 3. Diahan Southard: The Combined Power of YDNA and Autosomal DNA: A Case Study
Session 4. Lisa Louise Cooke: How to Create Exciting Interactive Family History Tours with Google Earth
Registration instructions and lunch details will be available soon. We hope to see you there.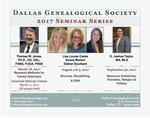 Bring someone who is not a current DGS member to any of our monthly general meetings from October 2016 through May 2017. For each qualified person that you bring, you will receive an entry for a drawing to be held at our May 2017 meeting.
11 May 2017. Mesquite Historical and Genealogical Society May Meeting. Program: "Ask a Board Member". Join the Group to ask your specific questions about finding and analyzing your data, organizing and storing your research, planning a research trip, using the Mesquite library's genealogy section, plus many other ways to find and use the information about your ancestors..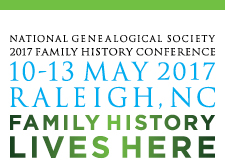 20 May 2017. Sons and Daughters of the United States Middle Passage. Rider University, Lawrenceville, NJ. 1st Annual Conference & Awards Banquet. Reaching Back to Move Forward: Connecting To Our Enslaved Ancestors.

25 Jun-02 Jul 2017. Mesquite Historical and Genealogical Society Salt Lake City Research Trip.


30 Aug-02 Sep 2017. Pittsburgh, PA. Federation of Genealogical Societies 2017 Conference. "Building Bridges to the Past".