DGS Members To Provide "Getting Started" Seminar at TSGS

Do you know somebody who wants to get started in family history research? Please tell them that the DGS is offering a free, all-day introductory seminar (4 sessions) directed at the new genealogist at the Texas State Genealogical Society Annual Meeting in Fort Worth on Friday, November 2 and repeated on Saturday, November 3.
---
DGS is a Silver Level Sponsor of the
Texas State Genealogical Society 2012 Annual Meeting
Volunteers are needed to staff our booth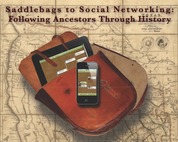 in the exhibit area at the
conference
to be held in Fort Worth on Nov. 1-3, 2012.
If you will be attending, we urge you to volunteer at our booth. This is a great opportunity to show off what our society has accomplished to attendees from all over Texas.
Follow this link to sign up for a time slot.
---
Please Nominate a Deserving Member for One of DGS's Annual Awards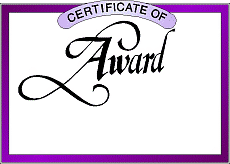 The DGS annually recognizes individuals and organizations for their contributions to the goals of the organization. The Society presents four awards at its annual Awards Luncheon which will be held this year on December 8.
Award of Merit
Heritage Preservation Award
Lloyd DeWitt Bockstruck Distinguished Service Award
Volunteer of the Year
---
Dallas County Methodist Church membership lists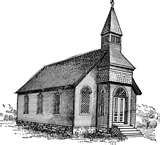 DGS is seeking two or three individuals to help transcribe early Dallas County Methodist Church membership lists (ca 1850-1860) which will be submitted to the DGS
Journal
for 2013. The volunteers will be provided with printed copies of photographs of the manuscripts, an Excel spreadsheet set up for the transcription and instructions on how to transcribe the records.
Anyone interested in this project should send an email to records@dallasgenealogy.org.
---
Casey Chapter of DAR Donates to DPL Genealogy Division
The General Levi Casey Chapter of the National Society of the Daughters of the American Revolution has donated $20,000 to the Dallas Public Library Genealogy Division.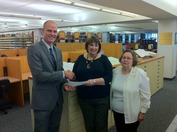 In this Sept 27, 2012 photo, Kris Sweckard, Interim Library Director (left) is shown accepting the check from Van Beauduy, Treasurer (center) and Kay Masterson, 2nd Vice Regent (right) of the General Levi Casey Chapter.

The Division plans to use the money to purchase new microfilm scanners.
---
Nov. 10 - General Meeting
Topic: 'NARA On-line' by Mike Wright.
Dec. 8 - Annual Awards Luncheon
---
---