1940 Census Coming Soon!
As most everyone knows, the 1940 Census will be released April 2, 2012. This will be the very first census that will
NOT
be available on microfilm. It will be the very first all-digital release for a census record and unfortunately it will not be indexed. With this in mind, FamilySearch and its partners are asking for volunteers to do the indexing for the 1940 census and when completed, this will be a free usage site. If you think you might like to be a volunteer for this great project click on this
link
for further details.
Also, if you missed "The 1940 Census" presentation by Meg Hacker, Ft. Worth NARA, at the Dallas Genealogical Society meeting in January, you might want to listen to her presentation at the Mesquite Historical and Genealogical Society meeting on Thursday, March 8, 2012 at 6:30 p.m. It will be held at the Mesquite Main Library located at 300 West Grubb, Mesquite, TX.
---
Who Do You Think You Are?

Local broadcast on NBC Channel 5, Fridays at 7 p.m.. Be sure and catch this Friday's episode featuring former Pittsburgh Steeler Jerome Bettis as he searches for his roots.
If you missed the stories about
Martin Sheen, Marisa Tomei
,
Blair Underwood or Reba McEntire,
the full episodes are available to view at
Who Do You Think You Are - All Videos : Newest - Videos - NBC.com
. This site also contains Short Clips of deleted scenes.
---
New Henry Louis Gates Genealogy Show

The new PBS genealogy series
Finding Your Roots
with Henry Louis Gates Jr. debuting Sunday, March 25 at 8 p.m.
The 10-part series will explore the genealogy and genetics of famous Americans including
Kevin Bacon, Robert Downey Jr., Branford Marsalis, John Legend, Martha Stewart, Barbara Walters and Rick Warren.
On the show's
website
, you can learn more about the research team (the New England Historic Genealogical Society staff did a lot of work for the series) and share your story.
---
The DGS "Trash or Treasure" Event

The "trash or treasure" event was a great success this past Saturday. If you missed it, there will be another chance to grab some great (and not so great, but useful) finds at the March 24 Spring Lecture featuring Josh Taylor.
If you have some things you no longer use or need and would like to get them out of your way, this is a great opportunity to do just that.
Questions? Shirley Sloat, 214-349-4718 -
Shirleyrs@aol.com
---
SIG Meeting

---
Dallas Genealogical Society presents Spring Lecture Series 2012

EXPLORING CONNECTIONS with D. Joshua Taylor, MA, MLS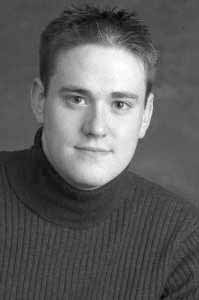 24 March 2012
Registration: 9:30 a.m.
Workshop: 10:00 a.m. – 4:00 p.m. Lunch: Included
Parking: $2.00 (Discounted fee)
Registration Fees: Member: $50
Non-Member: $60
Sign up soon! - Seating is limited and they are going fast. Lunch and syllabus are not guaranteed for walk-ins.
The Dallas Genealogical Society invites you to join us on Saturday, March 24, 2012, for "Exploring Connections," a one-day workshop featuring D. Joshua Taylor, a nationally known and recognized genealogical author, lecturer, and researcher.
Josh believes that "exploring connections … offers a unique and fulfilling experience, as we uncover the roles our ancestors played in the past." In this one-day workshop, we will explore using resources to help find ancestors before 1830 as well as new tools and ideas in research that will help us connect with our past. Plus, we will learn how using maps can teach us about more than land boundaries. Finally, we will explore how to put it all together to tell our family story.
For more information, visit our
web site
Topics
Bridging the Gap: Finding Ancestors in the United States between 1780 and 1830
New Tools and Ideas in Research
Mapping your Success: Employing Maps for Genealogical Research
Putting it Together: A Case Study
About Our Speaker:
D. Joshua Taylor, MA, MLS is a nationally known and recognized genealogical author, lecturer, and researcher. Active in the genealogical community, Joshua is the current Vice President of Administration for the Federation of Genealogical Societies (FGS).
Joshua's activities in the genealogical world, accomplishments, awards and honors are too numerous to mention here, but you can get a full report on our
web site
.
---
DGS General Meeting Programs
Apr. 7th - Brian Collins, Dallas Public Library, "Searching the Dallas Morning News Archives"
May 5th - Lynell Moss, "Proven Research Strategies"
All meetings at the J. Erik Jonsson Central Library, 1515 Young Street, Dallas, unless otherwise noted. A hospitality time starts at 10:30 a.m. Business meeting begins at 11 a.m. and the program follows.
---
---