AREN'T YOU FINISHED WITH OAKLAND YET? Tools and Talk on Cemetery Research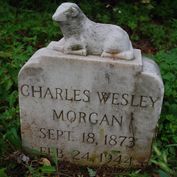 Carole Ruska, Barbara Ware, Suzan Younger and Tony Hanson will discuss transcribing, photographing and publishing cemetery tombstones and records. Come meet the Oakland Cemetery team and witness the unveiling of the DGS cemetery online database and find out how
you
can contribute to the effort to get Dallas County cemetery records on-line!
October General Meeting:

Hospitality 10:30 am
Business Meeting 11:00-11:30 am
(Discussion of ByLaws Changes)
Presentation 11:30 am
J. Erik Jonsson Central Library
1515 Young Street
Dallas, Texas

---
PROPOSED CHANGES TO BYLAWS

NOTICE OF PROPOSED BYLAWS AMENDMENT – DALLAS GENEALOGICAL SOCIETY
TO BE VOTED ON AT THE NOVEMBER GENERAL BUSINESS MEETING OF DGS
In 2010 the DGS Bylaws Committee drafted certain Bylaws amendments which were approved by the General Membership. In the process of drafting those amendments, the Committee called the Board 's attention to the need for all the Bylaws to be completely reviewed to correct and clarify a number of inconsistencies.
Since DGS was founded, there have been several revisions to the Bylaws but no overall review. The DGS Board met in January 2011 at an all day retreat to assess the overall mission of DGS and the Society's future in the 21st century. They found that over the years the mission for DGS has remained much the same yet the audience and the function for genealogical societies have changed. With these ideas in mind, the DGS Board instructed the Bylaws Committee to undertake a thorough review. The final draft of this revision was approved by the Board at the September Board Meeting. It offers the following proposed Bylaws to better enable DGS to meet its current and future needs.
The Proposed Bylaws Amendment was announced in the August newsletter. Printed copies of proposed bylaws will be distributed at the October 1 general meeting of DGS; will be available at the Dallas Public Library, 8th floor; will be published on the DGS website in the Members Only section; and will be mailed to any DGS member requesting a printed copy. These proposed Bylaws will be voted on at the November 5 general meeting at the Dallas Public Library. Questions, if any, will be addressed at both the October and November general meetings.
---
DO YOU KNOW WHO YOU ARE?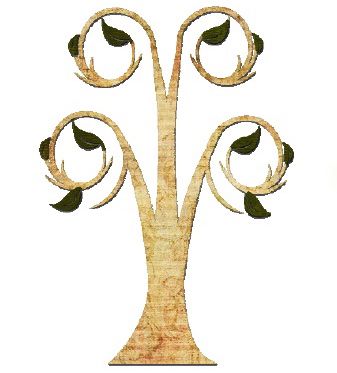 Just getting started with your family history? Need a refresher course or a kick start to your research? Looking for new ways to use technology to help you tell your family's story?
Come join us at the J. Erik Jonsson Central Library on Saturday, October 22 for the Dallas Genealogical Society's one-day workshop "DO YOU KNOW WHO YOU ARE?"
Choose between two tracks (Getting Started or Technology) or mix and match sessions from each. Attendees will receive a syllabus with materials from all sessions.
Registration is $20.00 with a reduced parking rate of $2.00 (underground library parking garage only)
Click here to register online or download registration form.
---
2011-2012 DGS Board of Directors


The members of the current board of directors are:
President:
David Temple
VP Fundraising:
Sandra Crowley
VP Education:
Jean Larson
VP Journal:
Vacant
VP Newsletter:
Vacant
Treasurer:
Nathan White
Secretary:
Carolyn Davis
VP Publicity:
Pat Stone
Director of Sales:
Jim Stone
Director of Mailings:
Vacant
Director of Publications:
Harmon Adair
Director of Volunteers:
Patrick McKinney
The following are Appointed members of the board:
FGS Delegate:
Sandra Crowley

Library Liaison:
Sharon Martin

Mail Admin:
Elizabeth Thurmond

Parliamentarian:
Vacant

Webmaster:
Tony Hanson

IT Manager:
Barbara Ware
As you can see, we still have a few vacant slots on the board, so if you would like to volunteer to serve on your board, please contact Patrick McKinney, Director of Volunteers.
---
WIRELESS CONNECTION AT DPL
If you have not been able to get into the DPL catalog or databases (i.e. The Historical Dallas Morning News, or Heritage Quest) using your laptop while at the Dallas Public Library, try this link:
http://catalog.dallaslibrary.org/polaris/.
After you reach the catalog, you will be able to sign-on to your DPL account with your library card and access the other databases. This link will assist you when you are in the library. DPL e-services is working to resolve on-site the problem. You can continue to connect to the DPL website with
www.dallaslibrary.org
at home without a problem.
---
Special interest Groups

Upcoming Technology SIG Meetings
(all meetings begin at 6:30 pm)
October 6 – Digital Photography: Repair and Retouch - Join DGS member Sandra Crowley

as she shows us how to repair and retouch old photos and how to resize and enhance new photos. Then identify a variety of creative ways to use these edited photos to make your family story come alive. Studio Room, 3rd Floor

November 3 - Tying it all Together
December 1 - Show Your Project Night

October 6 (Thursday): 5:00 pm - Brown Bag Special Interest Group - McDermott Room, 8th Floor
October 8 (Saturday): 1:00 pm - MacGen Reunion Group:
All meetings at the J. Erik Jonsson Central Library
---
Upcoming Event

Oct 9 - 16, 2011 Salt Lake City Trip, Salt Lake City, UT.
Oct. 22, 2011: Beginner Workshop - Do You Know Who You Are?