August - no SIG meetings scheduled.
September -
06 - Brown Bag, 5pm
13 - Technology, 6:30pm
15 - African American, 2pm
18 - Jewish, 10am
---
---

---
Ind. Membership - $35
Household - $40
Life (under 65) - $700
Life (65+) - $500
Organizational - $35
---
Hold the Date
Sep. 8 - 1st General Meeting of the Fall
Sep. 12-19 - Salt Lake City Trip
Sep. 29 - Fall Lecture - Craig Scott on Military Records
Oct. 4 & Dec. 6 - Land Platting Webinar
Oct. 6 - General Meeting
Nov. 10 - General Meeting

---
DGS on the Web

---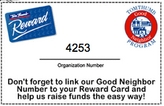 ---
The goal of the Dallas Genealogical Society shall be to educate, by creating, fostering, and maintaining interest in genealogy; to assist and support the genealogy section of the J. Erik Jonsson Central Library in Dallas, Texas, or to its legal successor; and to collect, preserve, copy, and index information relating to Dallas County and its early history.
---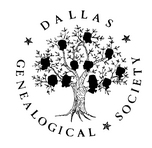 First General Meeting of 2012-2013 Year
Topic:

'The Haywoods - Bridging the Past, Present and Future' by Pamela Moore.
Plan to arrive early - The
AHA Heart Walk
starts at Victory Plaza at 9am and goes through downtown Dallas, ending at Victory Park. Access to the DPL parking garage may be circuitous.
---
DGS FALL LECTURE - Sept 29 MILITARY RECORDS
Early Bird —
Register by September 15 & SAVE!
Keynote Speaker - Craig R. Scott, CGsm
Saturday, September 29, 2012
TOPICS
• Basic Military Research
• Researching Your War of 1812 Ancestors
• Pension Research: You Stopped Too Soon
• Researching Your Civil War Ancestors



Military Records
A Wealth of Information

You can use military records to find evidence of their military service, including time of service and any pensions paid. These records can also find or confirm birth information and give evidence of family relationships. Pension files can be great sources of information not only about the veteran but also about family members who survived if the individual perished during the war or later. There may even be details about capture or illness.
Join us as we spend the day with Craig Scott discussing various types of military records, where to find them and how to use them.
Registration Fee
(Lunch is NOT included)*
$50 per member; $60 per non-member
Add $10 for box lunch.

Early Bird —
Register by September 15 & SAVE!

$40 per member; $50 per non-member

Must be postmarked by September 15, 2012 to qualify for discount.
*Add $10 if you order lunch

Register on our
website
or make checks payable to: Dallas Genealogical Society
Mail to: DGS Fall Lecture
P.O. Box 12446
Dallas, Texas 75225-0446

Location: J. Erik Jonsson Central Library
1515 Young Street
Dallas, Texas

Parking in the library's underground garage will be at the reduced rate of $2.00
---
DGS Writing Competition 2012
Deadline: Sept 30
The Dallas Genealogical Society is sponsoring an Annual DGS Writing Competition for original material submitted by members and non-members, hobbyists and professionals. Entries may not have been published previously. Submissions must be sourced as outlined in
Evidence Explained
by Elizabeth Shown Mills.
Multiple entries per person are allowed, but only one award per person will be given.
You can find all the details on the DGS
website
or in the latest issue of the DGS Newsletter.
---
1990 - 1994 DGS Journals Now Available
The DGS has a long history of publications dating back to the creation of the organization in 1955. We also are proud of our efforts to make many of these publications freely available for all to view. Issues of our annual Journal printed from 1994 through 2010 have been available on-line for more than a year. Thanks to a recently completed scanning effort by our Webmaster the Quarterly Journals published from 1990 through 1994 (20 documents) are now available in text searchable PDF formatted files as well. You can view all of these publications on the
Resources > Journals
page.
---
SIG GROUP MEETINGS
Sep 6 - Brown Bag, 5-6:15pm. McDermott Room, 8th floor.
Sep 13 - Technology, 6:30-7:45pm. Hamon Room, 5th floor.
Topic
: Introduction to and Using GoTo Meeting.
Sep 15 - African American, 2pm-3-3:30pm, West Room.
Sep 18 - Jewish, 10am-1pm. McDermott Room, 8th floor.
J. Erik Jonsson Central Library
1515 Young Street
Dallas, Texas

---
Land Platting
The Brown Bag SIG is excited to offer a webinar on land platting using the software program "Metes & Bounds" by SandyKnoll.com. This program will be available for both Mac and PC computers, as well as tablets and phones (iPad, iPhone, Android).
Presenter William B. Dow, Jr. is a genealogist with over 25 years of experience in the field.
The webinar will be given in two parts: October 4 and December 6, 2012. Registrants can receive these sessions at home or in the Hamon Room on the 5th floor of the Dallas Public Library.
Further information and registration instructions will be available shortly.
---
DGS General Meeting Programs
June, July and August - No Meetings
October 6
10:30-11:00 am Hospitality
11:00am - Business Meeting
11:30pm - Presentation
1st Floor Auditorium
Dallas Public Library System
J. Erik Jonsson Central Library
1515 Young Street
Dallas, Texas
Presentation
Topic
: 'DNA Testing for Genealogy' by Debbie Parker Wayne.
---
---