March General Meeting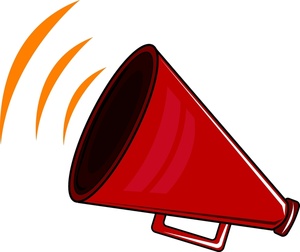 Saturday, March 1
Hospitality - 10:30am-11:00am
Meeting - 11:00am-11:30am

2014-15 Nominating Committee ​
Summer Symposium and Fall Lecture Speakers
Speakers/topics for April and May General Meetings

Program - 11:30am-12:30pm
Topic:
"Arthur Babb: The Most Helpful Man I Never Met"​
.
Presented by:
Dr. Steven Butler
, Associate Professor of History at Richland College and Collin College
.
---
Seating Still Available
$10 Discount Available Until March 9

Laura G. Prescott
Spring Lecture
March 22, 2014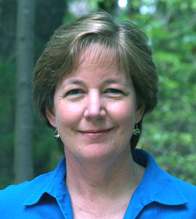 Program
City Directories
Timelines
Finding Family In Academic Archives
Using Manuscripts to Create a Family History
Laura Prescott is a professional researcher and writer who worked for the New England Historic Genealogical Society before starting her own research business. She is a past president of APG and a consultant for Fold3.

Cost
By Mar 9 After Mar 9
Member $40.00 $50.00
Non‐Member $50.00 $60.00

Links
Details
Register Online
Printable Registration Form

IMPORTANT CHANGE: LUNCH ON YOUR OWN
Due to Library renovations, the lunch break will be 90 minutes. DGS will provide a list of local restaurants.

If you want to bring your lunch, limited space will be available in our Hospitality room on a first-come, first-seated basis.
---
Oakland Cemetery Transcription is Complete… well almost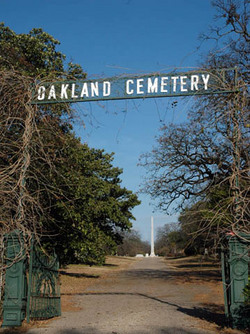 All the records for Oakland Cemetery have been transcribed and reside on the DGS Cemetery Database. The DGS Oakland Cemetery Team is now reviewing death notices and obituaries in local papers from 1892 to 1920 to discover announcements of burials not found in the cemetery records. The group is also making corrections, when source documentation is provided, to any record through the "comment" function on the database. DGS members who have worked on this project are Suzan Younger, Barbara Ware, Carole Ruska, Alvin Harper, Sheri Degan, Tresa Gomez, and Carolyn Smith. Harold Williams, Oakland Cemetery sexton, and Robert Reynolds, Cemetery Association president, have been extremely helpful in this project. The database is online through the ingenuity of the DGS webmaster, Tony Hanson.
---
Submission Deadline 01 Apr

Cash Prizes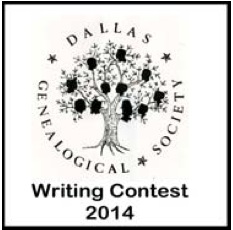 DGS is pleased to announce its 2014 Writing Contest for original material on topics of interest to genealogists and family historians. The contest is open to members and non-members of DGS.
First prize is $500, second prize is $300 and third prize is $150.

Complete Rules and Guidelines
Entry Form
---
U.S. Naval War College Publishes War Diary of Admiral Chester W. Nimitz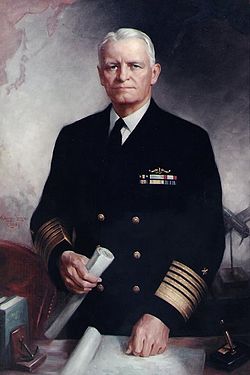 The operational diary (a 4,000-page multivolume collection) kept by the Pacific commander during the war against Japan has been
posted online
.
Fleet Admiral Nimitz was born in Fredericksburg, TX which is home to the
National Museum of the Pacific War
.
---
FamilySearch has declared 2014 the "Year of the Obituary" and is working with partners and the larger genealogy community to collect and digitize millions of obituaries from the US.

FS needs volunteer indexers.

Details and instructions.
---