2013 Spring Lecture
March 16

10 More Days for Early Registration Discount

"Records, Research & Stories"
Paula Stuart-Warren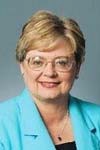 Tho' They Were Poor, They May Have Been Rich in Records

Research Reports for Ourselves: More than a Research Log

Stuck? Have You Tried...? Have You Overlooked...?

A Baker's Dozen: Easy Ways to Begin Writing Your Family History
J. Erik Jonsson Central Library.
Registration opens at 9:30am.
---
Become Involved in Your Society
Serve on the Nominating Committee for New DGS Officers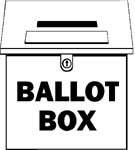 Janet Khashab, Chair of the Nominating Committee, is asking for three volunteers from the general membership to serve on the Committee which will nominate a slate of 4 officers for the 2013-2014 term-President, Vice President, Treasurer, and Secretary. To participate, send an email to
NomCom@dallasgenealogy.org
or call the Society's toll-free number 866-968-2347.
---
Genealogists Win With FamilySearch/OCLC Partnership

FamilySearch and OCLC (the Online Computer Library Center) have reached an agreement to list the holdings of the FamilySearch genealogy catalog in WorldCat, the OCLC's online search portal to catalogs from 74,000 repositories in more than 70 countries.

Details
---
Did You Make a New Year's Resolution to Pay It Forward?
It's Not Too Late


Have you benefitted from the wealth of resources and the skill of the Research Librarians in the Genealogy Section of the J. Erik Jonsson Central Library? Please consider paying it forward (and back) by helping to staff the DGS Volunteer Desk on the 8th floor.
Volunteers help researchers locate books and other materials, use the card catalog and the reproduction equipment, and logon to the online resources, among other tasks which free up the librarians to work one-on-one with researchers who have in-depth questions.

Read more

---
Newberry Library Database
Foreign Language Press Survey


The Chicago Foreign Language Press Survey is a collection of translated newspaper articles originally published in Chicago's ethnic press between the 1860s and the 1930s. The bulk of the work focuses on ten ethnic groups: Czech, which 1930s editors called "Bohemian" for the purposes of categorization, Danish, German, Greek, Jewish, Lithuanian, Norwegian, Polish, Russian, and Swedish.

Details
---
TXGS Awards and Grants


The Texas State Genealogical Society offers a variety of awards and certificates that are presented each year at the Annual Conference.

Student Scholarship
Grants-Archival
Grants-Matching
Volunteer Award
Writing Awards
Website Awards

Visit the TSGS web site for details and application instructions.
---
Family History Library Photocopies Policy Change


All requests for information copied from films, book pages, CDs, marriage, death or birth certificates, wills and/or deeds, etc. will be copied in digital format and emailed to patrons in a zipped PDF or JPG file format.

Details
---

American Ancestors Database From NEHGS Now Available at DPL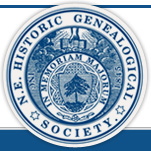 The Genealogy Section of the Dallas Public Library has added the American Ancestors database from the New England Historic Genealogical Society to its online collection of resources. The database can be accessed only through the public computers on the 8th floor.
---
Other Genealogical Events
9 Mar 2013 - HOGAR de Dallas (
Hispanic Organization for Genealogy and Research of Dallas)
Quarterly General Meeting.
Lochwood Branch,
Dallas Public Library. 2pm.

21-23 Mar 2013 - RootsTech 2013 Family History & Technology Conference. Salt Lake City, UT.

If you are an NGS member, you are entitled to a discounted registration fee.
Early Bird Registration is open.
The conference will include programs for all skill levels of research experience and will feature tracks on DNA, ethnic research, the law, migration, methodology, the West, women, and more. More than seventy-five nationally recognized speakers will provide over one hundred and fifty lectures on a wide variety of topics.