---

---
Ind. Membership - $35
Household - $40
Life (under 65) - $700
Life (65+) - $500
Organizational - $35
---
Hold the Date
16 Mar 2013 - Spring Lecture.
Speaker: Paula Stuart-Warren
2-3 Aug 2013 - Summer Institute.
Speakers: Pamela Boyer Sayre and Richard Sayre
12 Oct 2013 - Fall Lecture. Speaker: D. Joshua Taylor
---
DGS on the Web

---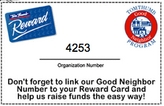 ---
The goal of the Dallas Genealogical Society shall be to educate, by creating, fostering, and maintaining interest in genealogy; to assist and support the genealogy section of the J. Erik Jonsson Central Library in Dallas, Texas, or to its legal successor; and to collect, preserve, copy, and index information relating to Dallas County and its early history.
---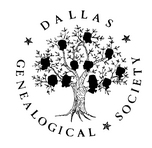 Have you made your genealogy-related resolutions yet?
---
First General Meeting of the New Year
Saturday, January 5
10:30am - Hospitality
11:00am - Business Meeting
11:30am - Program
Topic: WW II Records-Reconstructing a Service Record when Personnel Records are lost.
Speaker: Carl Oehmann
1st floor Auditorium, J. Erik Jonsson Central Library. Directions
---
DGS Annual Awards Luncheon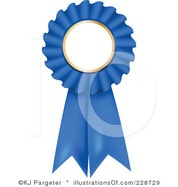 At our 2012 Awards Luncheon, DGS recognized many deserving members, individuals, and organizations.
The Bockstruck Distinguished Service, Heritage Preservation, Volunteer of the Year, Award of Merit, and President's Special Award recipients have contributed so much to our Society and to the family research community.
---
2012 Writing Contest Winners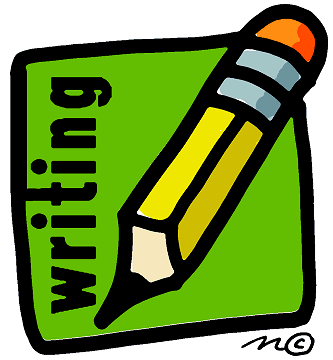 DGS presented the winners of their 2012 Writing Contest with certificates of recognition and prize checks at the Annual Awards Luncheon on December 8, 2012. Among the judges reviewing the contest entries was J. Mark Lowe, a professional genealogist and previous DGS lecturer.

Winners
---
January - March, 2013 DGS Newsletter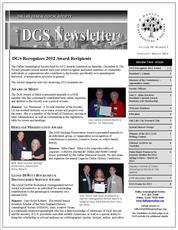 Read all of the articles. Link to the
DGS web site
and follow the instructions.
---
NGS Issues Call for Papers for 2014 Family History Conference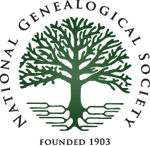 Speakers as well as organizations interested in sponsoring lectures or tracks are invited to submit lecture proposals for the NGS 2014 Family History Conference, "Virginia: The First Frontier", to be held 7–10 May 2014 in Richmond, Virginia.
---
Tom Thumb Good Neighbor Program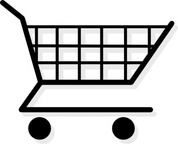 DGS received $613.13 in donations during 2012 from the Tom Thumb Good Neighbor Program. Thank you to those who participated by linking the DGS number (# 4253) to their Tom Thumb Reward Card and using the card when they shopped at Tom Thumb.
---
NGS Awards Recognize Genealogical Excellence

Every year NGS recognizes excellence in the genealogy field by presenting awards in numerous categories and several competitions. Why not nominate someone you know, or enter your own work in one of the competitions? The deadline for submissions is 31 January 2013.
Details
---
Mary Jo Giudice is New Director of Dallas Public Library

City Manager Mary Suhm wrote that Giudice "has proven herself to be an excellent leader with the professional and technical skills necessary to lead the Dallas Public Library into the future."
---
War of 1812 Pension Records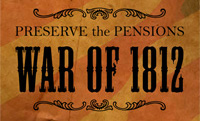 DGS members who want to donate online for the War of 1812 project with a credit card may do so by:
-selecting "My Donations"
-click Donate Now on the upper right
-enter the amount
-Find NARA and click on the radial button for War of 1812 - Save the Pensions
-click submit
-then enter your payment information
---
GeneaBloggers Events Calendar

The Upcoming Events section of the GeneaBloggers' web site lists webinars, conferences, presentations, and so forth, many of which are free.
Calendar
---
Family Tree Service on FamilySearch.org is Coming to All Users
FamilySearch is introducing a new Family Tree Service in the next couple of months. This f
uture replacement for new.familysearch.org will help you to more easily qualify ancestor names for temple work, collaborate with family and other researchers near and far, and preserve your research for future generations.
---
Emancipation Proclamation, January 1, 1863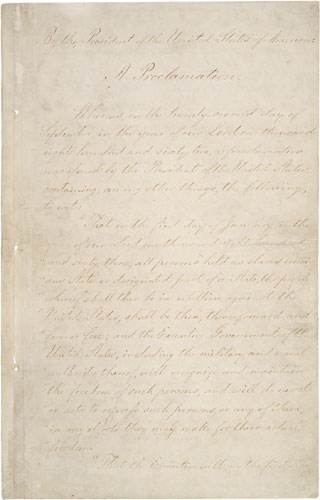 President Abraham Lincoln declared "that all persons held as slaves" within the rebellious areas "are, and henceforward shall be free."
---
Other Genealogical Events


21-23 Mar 2013 -
RootsTech 2013
Family History & Technology Conference. Salt Lake City, UT.
If you are an NGS member, you are entitled to a discounted registration fee.
The conference will include programs for all skill levels of research experience and will feature tracks on DNA, ethnic research, the law, migration, methodology, the West, women, and more. More than seventy-five nationally recognized speakers will provide over one hundred and fifty lectures on a wide variety of topics.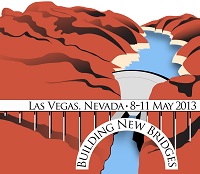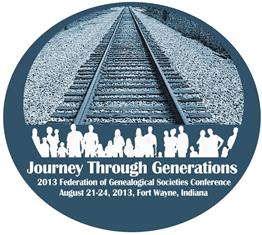 ---