General Meeting
Saturday, February 2, 2013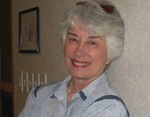 J. Erik Jonsson Central Library Auditorium
1515 Young Street
Dallas, TX
(Directions)
Hospitality: 10:30am
Business Meeting: 11:00am
Program: 11:30am

Topic: The Newest Online Tree - FamilySearch Family Tree
Speaker: Lynell Bennett Moss

Details
---
2013 Spring Lecture
March 16
Early Registration Discount Until 27 Feb

"Records, Research & Stories"
Paula Stuart-Warren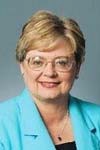 Tho' They Were Poor, They May Have Been Rich in Records

Research Reports for Ourselves: More than a Research Log

Stuck? Have You Tried...? Have You Overlooked...?

A Baker's Dozen: Easy Ways to Begin Writing Your Family History
Place: J. Erik Jonsson Central Library, 1515 Young Street, Dallas, TX
---
American Ancestors Database From NEHGS Now Available at DPL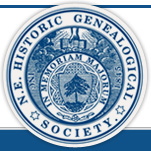 The Genealogy Section of the Dallas Public Library has added the American Ancestors database from the New England Historic Genealogical Society to its online collection of resources. The database can be accessed only through the public computers on the 8th floor.
---
DPL Announces New Manager for Genealogy Division

Dallas Public Library has appointed Gayla Bush to head the 7th and 8th floors which include the Genealogy, History & Social Sciences, Texas/Dallas History & Archives, and Fine Books sections. She will join the DPL team on Thursday, February 7.
---
101 Best Genealogy Websites for 2012
Family Tree Magazine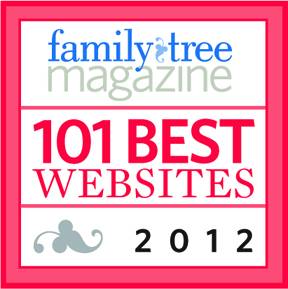 Includes categories such as sharing family trees, old maps/photos, military records, genealogy news, geographic locations, and online tools.
---
Arlington National Cemetery Database
Now Online


ANC Explorer is available through a web browser and as a mobile app. Locate gravesites, generate front and back photos of a headstone or monument, and receive directions to those locations.

Details
---
DPL Interlibrary Loan Changes

DPL has recently instituted a $2.75 per item charge for materials acquired through Interlibrary Loan, plus customers will be limited to five active ILL requests at a time. Previously the cost of the ILL program was absorbed by the Texas State Library.
Materials may be picked up at any DPL location and all forms of payment are accepted.
---
Southern California Genealogical Society



SCGS announces its Jamboree Extension Webinar Series for 2013. The webinar series provides web-based family history and genealogy educational sessions.

The inital broadcast of each webinar is offered free to the public.

Details
---
January - March, 2013 DGS Newsletter