Table of Contents
---
Social Media




---
Ind. Membership - $35
Household - $40
Life (under 65) - $700
Life (65+) - $500
Organizational - $35
---
Hold the Date
2017

04 Feb - TBD. Speaker: Kelvin Meyers
04 Mar - "Researching Female Ancestors". Speaker: Pat Gordon
18 Mar - "Research Methods". Speaker: Tom Jones
4-5 Aug - "Summer Seminar". Speakers: Lisa Louise Cook, Diahan Southard and Sunny Morton.
30 Sep - "Fall Seminar". Speaker: D. Joshua Taylor
---
DGS on the Web

DGS organization number-61033




---
The goal of the Dallas Genealogical Society shall be to educate, by creating, fostering, and maintaining interest in genealogy; to assist and support the genealogy section of the J. Erik Jonsson Central Library in Dallas, Texas, or to its legal successor; and to collect, preserve, copy, and index information relating to Dallas County and its early history.
---

HAPPY NEW YEAR!

DGS January General Meeting
Saturday, January 7, 2017

Hospitality - 10:30am-11:00am
Business Meeting - 11:00am-11:20am (approx)
Program - 11:20am-12:30pm
"
Renovation and Redesign of the Dallas History & Archives Division of the Dallas Public Library
"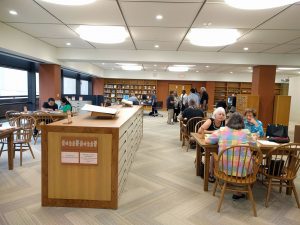 Speaker:
Brandon Murray
Dallas Public Library
HIstory & Archives Division

J. Erik Jonsson Central Library
NOTE ROOM CHANGE
O'Hara Room, 7th Floor
1515 Young Street
Dallas, TX 75201
Minutes
of November 2016 General Meeting
November Business Meeting recording on
YouTube
---
DGS 2017 Spring Seminar
March 17-18
Dr. Tom Jones
DGS is excited to present two opportunities to learn from internationally-known genealogical researcher and speaker
Dr. Tom Jones
at our 2017 Spring Seminar.
The Advanced Research Methods Class with Dr. Jones on Friday afternoon, March 17 is limited to 30 participants and requires separate registration
.
Session 1:
Developing Research Questions and Hypotheses; Planning an Exhaustive Search
Session 2:
Correlating Sources, Information, and Evidence to Solve Genealogical Problems
Cost
: DGS Member $40; Non member $45. Program
details and registration instructions
.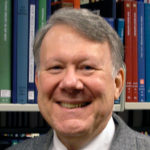 The 2017 Spring Seminar on Saturday, March 18 with Dr. Jones is a full-day program.
Session 1:
Five Ways to Prove Who Your Ancestor Was (Some Reliable and Others Not Reliable)
Session 2:
Can a Complex Research Problem be Solved Solely Online?
Session 3:
Solving the Mystery of the Disappearing Ancestor
Session 4:
Creating a Family History of Lasting Value
Cost
(Includes parking in the Jonsson Central Library garage)
.
By Feb 26: $50 (Member); $60 (Non-Member)
After Feb 26: $60 (Member); $70 (Non-Member)
Details
- sessions descriptions, lunch details, and registration instructions via online or USPS.
---
DGS Members
Want to attend an Upcoming Seminar for Free?

Bring someone who is not a current DGS member to any of our monthly general meetings from October 2016 through May 2017. For each qualified person that you bring, you will receive an entry for a drawing to be held at our May 2017 meeting.