D. Joshua Taylor Returns for Our Fall Lecture
Saturday, October 12

Early Bird Registration fee (by September 27): $40 (DGS Member) and $50 (Non-Member)
Save $10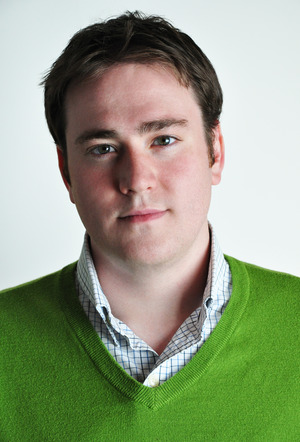 Josh will show us how to unravel the real story behind family legends, take advantage of online archival materials, use research time wisely to maximize results, and take advantage of various methods to share our stories with friends and family.
Finding the Roots of Your Family Legends

Treasures in the Archives: Using Archive Grid

The Modern Genealogist: Timesaving Tips for Every Researcher

Sharing in the 21st Century
---
Pegasus Has Landed!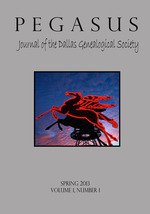 The Premiere Issue of our new journal, Pegasus: Journal of the Dallas Genealogical Society, was mailed via USPS to all members on September 3. Our publications are normally mailed only to those who have indicated in their member profile that they wish to receive print copies; however, this Premiere Issue features the four prize-winning articles from the 2012 DGS Writing Contest. The Board thought that all members would be interested. If you decide after reading it that you always want to receive a print copy of Pegasus, be sure your member profile reflects that choice by logging into your profile on the DGS website under "Membership/Account Manager."
---
All Sections of Oakland Cemetery Have Been Posted to the DGS Cemetery Database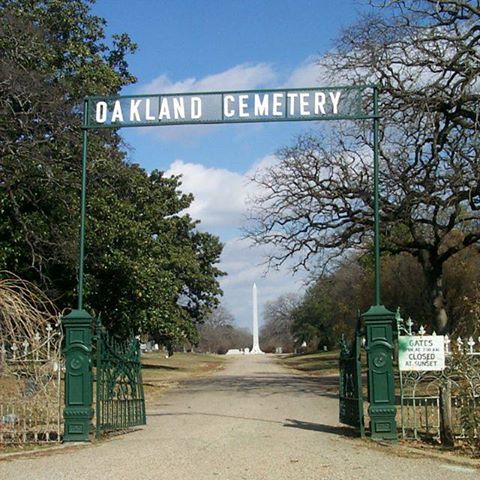 The DGS Oakland Cemetery Transcription Team is elated to announce that ALL sections of Oakland Cemetery have been posted to the DGS Cemetery database.
Oakland Cemetery in database
DGS Cemetery database
Search the database
---
"Trash to Treasure" Event at Fall Lecture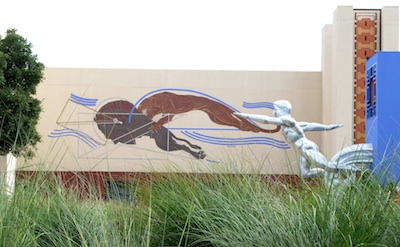 In tandem with the Fall Lecture on October 12, DGS will hold a "jumble sale" of previously owned genealogy-related stuff (reference books and publications, forms, maps, CDs, hanging file folders, labels and other office supplies, etc.) - anything that one person does not want, but that others will find valuable.

Most items will go for the donation that the buyer is willing to make. A few valuable items will be available via a bid system.

Donators - start your spring-cleaning now to weed out Trash; Buyers - bring some extra dollars to the Lecture in order to snap up some Treasures!

Proceeds go to FGS's Preserve the War of 1812 Pensions Project.

If you plan to attend the Lecture, bring your items with you. Treasure acquisition will start at the beginning of the first break and continue at lunchtime and subsequent breaks. Highest bids for special items will be determined near the end of the final break.

If you will not be coming to the Lecture, bring your items to the October General Meeting on the 5th.
---
Ancestry.com is Coming to Texas
Saturday, September 21

Mid-Cities Genealogical Society Sponsoring Texas Ancestry Day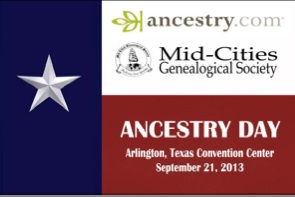 Experts from Ancestry.com will talk about "Getting the Most from Ancestry.com", "Texas Records on Ancestry", and "Sharing Your Family Story".

Meg Hacker, Director of NARA's Southwest Regional Office, will speak during the lunch break about some of their "Cool Overlooked and Underused Records".

A live Q&A panel featuring the presenters and door prizes are also part of the day's fun.

The cost is $35.00, plus lunch.

Program Details
Registration
---
The NextGen Genealogy Network (NGGN)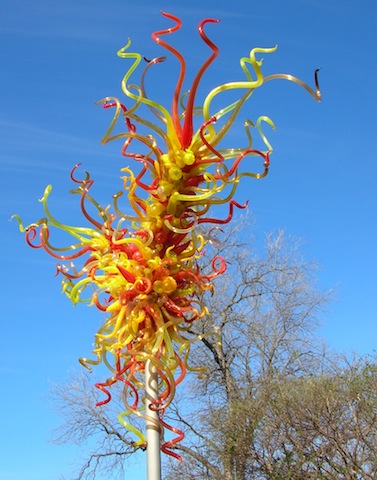 NGGN Facebook Group has been created to foster the next generation's interest in family history and engagement in our community through digital channels which virtually connect members throughout the world.

UpFront with NGS blog announcement
The NextGen Genealogy Network on Facebook
---
"Genealogy Roadshow" premieres Monday, September 23 on PBS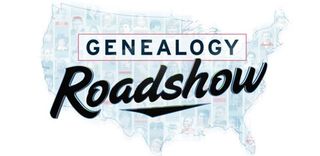 Genealogy Roadshow's premiere season will feature participants who want to explore unverified genealogical claims passed down through family history, which may (or may not) connect them to an event or a historical figure.

Nationally known genealogical authors, lecturers and researchers D. Joshua Taylor (President of the Federation of Genealogical Societies) and Kenyatta Berry (President of the Association of Professional Genealogists) are the show's on-air experts.

Details
Video preview
---
Other Genealogical Events