---
---

---
Ind. Membership - $35
Household - $40
Life (under 65) - $700
Life (65+) - $500
Organizational - $35
---
Hold the Date
July 13-14 - Summer Institute - J. Mark Lowe - "Finding My Way Home-Methodology, Records and The Old South"
Sep. 12-19 - Salt Lake City Trip
Sep. 29 - Fall Lecture - Craig Scott on Military Records


---
DGS on the Web

---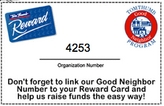 ---
The goal of the Dallas Genealogical Society shall be to educate, by creating, fostering, and maintaining interest in genealogy; to assist and support the genealogy section of the J. Erik Jonsson Central Library in Dallas, Texas, or to its legal successor; and to collect, preserve, copy, and index information relating to Dallas County and its early history.
---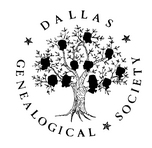 SUMMER INSTITUTE - July 13-14, 2012

Hurry, Hurry! Last Day to Register
On-Line For Seminar is Today, Wednesday, July 11
Walk-Ins Welcome
J. Mark Lowe

and Lloyd Bockstruck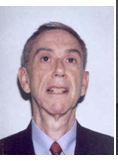 Keynote and Featured Speakers
Topics focus on methodology and records to help you trace elusive ancestors. We hope you'll join us for this exciting event! Click for
more information
or to
register
.
Registration:
$190 per Member - $220 per non-member
Location: J. Erik Jonsson Central Library
1515 Young Street
Dallas, Texas

*Parking in the library's underground garage will be at the reduced rate of $2.00
---
Annual DGS Writing Competition Is Announced
The Dallas Genealogical Society is sponsoring an Annual DGS Writing Competition for original material submitted by members and non-members, hobbyists and professionals. Entries may not have been published previously. Submissions must be sourced as outlined in
Evidence Explained
by Elizabeth Shown Mills.
Multiple entries per person are allowed, but only one award per person will be given.
You can find all the details on the DGS
website
or in the latest issue of the DGS Newsletter.
---
1940 U. S. Federal Census
Great news! The indexing for the 1940 census is over 85% finished. Texas is 93% finished. That is an increase of 29% for Texas in just one week! At this rate, Texas will be complete by next week. The western states are all done and are already searchable. Looks like the census will be completely indexed and searchable within the next few months, thanks to all the great volunteers.

---
Reunion 10

For all of you Mac users out there, here is an announcement from Reunion:
We are pleased to announce that Reunion 10.0.3, a free maintenance update, is available for downloading. This update includes feature improvements (including a major enhancement to the popular Web Searching feature) and bug fixes.
The free Reunion 10.0.3 update is available at
this web page.
Instructions:
This
link
will take you to a web page with detailed instructions and a video tutorial for installing the update.
Finally, if you've recently purchased an iPad, iPhone, or iPod Touch, keep in mind that there is a mobile version of Reunion for these devices. For more information, including introductory videos, click on the following links...
Reunion for iPad
Reunion for iPhone and iPod Touch
---
Interesting Links

Barbara Ware found this interesting link:
Washington State Archives - Digital Archives
I don't really have any Washington State connections, but I just came across this search engine from the
Washington State Archives - Digital Archives
in a DearMYRTLE's Genealogy Blog. It includes birth, cemetery, death, naturalization, land, marriage and other records. So I thought I would try it out. I found individuals among a surname group that I research which included death, land, marriage and power of attorney records. The individuals involved were ones that I know to live in California, Arizona, and Oregon. But here were records for them in Washington State.
---
Texas State Genealogical Society Presents:

Texas State Genealogical Society
2012 Annual Conference
Saddlebags to Social Networking:
Following Ancestors Through History
Featuring
Curt B. Witcher, MLS, FUGA
Nationally Recognized Genealogy Speaker
Networking for Results Productive Sources
Cutting Edge Technology Research Methods
Helpful Genealogy Products Scores of Exhibits
Texas Topics Getting Started
Ethnic Research (Native American, African American, Hispanic)
Lloyd Bockstruck - Banquet Speaker
"Best of the Southwest" Genealogy Expo
Plus much more!
N o v e m b e r 1 - 3
Riley Center, Fort Worth
Conveniently located near the junction of I35W and I20 at the edge of Fort Worth
Hosts: Grand Prairie, Arlington & Mid-Cities Genealogical Societies -
More Information
---
SIG Meetings

17 - Jewish Group - 10:00 am - McDermott room, 8th Floor


---
DGS General Meeting Programs
---
---