DGS Summer Institute
August 2-3, 2013

EARLY BIRD PRICING DISCOUNT STILL AVAILABLE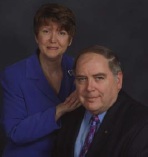 Using Maps & Other Records to
Complete Your Family Story
Speakers: Pamela Boyer Sayre and
Richard Sayre
Both Pamela and Richard are nationally-recognized leaders in the field of genealogical research and teaching.
Remote Research in the Databases of the Daughters of the

American Revolution Genealogical Research System

Land Entry Papers and Records of the General Land

Office

Our National Treasure: The Library of Congress

Maps: Where to Find Them and How to Use Them

Using Topographic and Other Maps

Sharing Your Family History

Google Earth for Genealogist
Print mail-in registration
On-line registration
---
DGS 2013 Writing Contest

The Society is excited to announce its 2013 Writing Contest for original material on topics of interest to genealogists and family historians. While DGS has a goal of preserving Dallas history, topics may range beyond the Dallas city and county geographic area as specified in the guidelines available on our web site.
Cash prizes will be awarded to the winning articles: first prize is $500, second prize is $300 and third prize is $150.
---
DGS Appoints Newsletter Editor
Jason Crews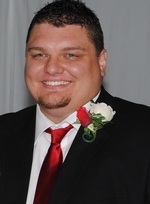 Jason W. Crews is a native of the Dallas-Fort Worth area and is an active member of multiple genealogical organizations, including DGS, the Grand Prairie Genealogical Society, Lamar County Genealogical Society and the Sons of Confederate Veterans. Jason served on the Marketing Committee for the Texas State Genealogical Society's 2012 Annual Conference, and also is a Social Media Intern with the Federation of Genealogical Societies. He is a member of the GeneaBloggers online community at GenealogySphere.com, where he writes about his personal genealogy and family history including his wife Shannon and son Jaden. Be sure to welcome Jason when you see him at our meetings. You may submit articles for the Newsletter to editorial@dallasgenealogy.org.
---
DGS Jewish SIG
June Meeting Change



On Monday, June 17, SIG members will tour Congregation Tiferet Israel and meet with Rabbi Zell to learn about the available records that a local synagogue maintains, as well as how the Jewish year affected our families. This synagogue is orthodox just like our ancestors that came from Europe. All are invited!! We will be going to lunch afterwards.
Congregation Tiferet Israel
10909 Hillcrest Rd.
Dallas, TX 75230
214-691-3611
---
2013-2014 DGS Officers

The following officers were elected by the membership at the May General Meeting.
President: Sandra Crowley
Vice President: Jean Larson
Secretary: Marie Navarro
Treasurer: Linda Lane
---
Who Do You Think You Are

The new season premieres on TLC on July 23. Celebrities such as Christina Applegate, Kelly Clarkson, Cindy Crawford, and Chris O'Donnell are featured in 8 hour-long episodes.
---
Announcing "PROJECT 1950" for US Census Locational Search



Steve Morse and Joel Weintraub are starting early to solicit volunteers to work on two projects that will provide free locational tools to find families and addresses on the 1950 census which will be released on 1 Apr 2022.

They will develop free, web-based utilities that allow researchers to go from an address or location to an ED number.
---
NGS 2013 Family History Conference
Recordings Now Available


Recordings of lectures presented at the NGS 2013 Family History Conference are now available for $12.00 each. A full list of available lecture CDs can be found and purchased on this website.
---
Southern California Genealogical Society Webinar Series



SCGS offers twice-monthly free webcasts featuring knowledgeable genealogists to help grow what you know.
---
Going-In-Depth
Free Digital Genealogy Magazine


Each monthly issue features guest articles, regular columns, and free resources such as Ask Ephraim and MIAA to help you along your family history journey.

Details
---

Baffled by the New FamilySearch Web Site?


FamilySearch is rolling out new training videos and other support documentation in conjunction with the launch of its new website.
---
Other Genealogical Events