Table of Contents
---
Social Media




---
Ind. Membership - $35
Household - $40
Life (under 65) - $700
Life (65+) - $500
Organizational - $35
---
Hold the Date
2017

1 Apr - "Interviewing and creating memoirs". Speaker: Thatcher Freund.
6 May - "Researching at the TX State Archives". Speaker: Kelvin Meyers.

4-5 Aug - "Summer Seminar". Speakers: Lisa Louise Cook, Diahan Southard and Sunny Morton.
9 Sep - "Getting the Most Bang For Your Buck Out of Libraries". Speaker: Ari Wilkins.
30 Sep - "Fall Seminar". Speaker: D. Joshua Taylor.
---
DGS on the Web

DGS organization number-61033




---
The goal of the Dallas Genealogical Society shall be to educate, by creating, fostering, and maintaining interest in genealogy; to assist and support the genealogy section of the J. Erik Jonsson Central Library in Dallas, Texas, or to its legal successor; and to collect, preserve, copy, and index information relating to Dallas County and its early history.
---

March General Meeting
Saturday, March 4, 2017

Hospitality - 10:30am-11:00am
Business Meeting - 11:00am-11:20am (approx)
Program - 11:20am-12:30pm
"
Renovation and Redesign of the Dallas History & Archives Division of the Dallas Public Library
"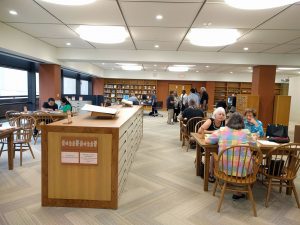 Speaker: Brandon Murray
Dallas Public Library
HIstory & Archives Division




J. Erik Jonsson Central Library
NOTE ROOM CHANGE
O'Hara Room, 7th Floor
1515 Young Street
Dallas, TX 75201
Minutes
of February 2017 General Meeting
February Meeting recording on
YouTube
---
DGS 2017 Spring Seminar
Saturday, March 18
Dr. Tom Jones
Research Methods for Family Historians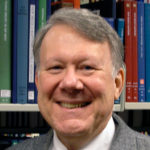 Session 1:
Five Ways to Prove Who Your Ancestor Was (Some Reliable and Others Not Reliable)
Session 2:
Can a Complex Research Problem be Solved Solely Online?
Session 3:
Solving the Mystery of the Disappearing Ancestor
Session 4:
Creating a Family History of Lasting Value
Cost
(Includes parking in the Jonsson Central Library garage)
.
$60 (Member); $70 (Non-Member)
Lunch, optional ($12)
Details
- sessions descriptions, lunch details, and registration instructions.
Return to top
---
Step up! Give Back! Pay Forward!
DGS has openings for Officers and Appointed Board positions.
Nominate yourself or someone you know!
Complete the Nomination Form on our web site or send an email to nominating@dallasgenealogy.com.
The Board has openings for both elected and appointed positions for the 2017-2018 fiscal year.
Elected Officer slate will be announced at the April 1st General Meeting.

Election of Officers will take place at the May 6 General Meeting.

Appointed positions are named either by the Board or the President, generally between the May and September meetings.

Board meetings are held monthly, September - May, and as needed June - August.

Summer meetings offer current and incoming members a chance to meet together and make a smooth transition.
You can read about the responsibilities of each position on the DGS website.

If you would like to discuss a position that interests you with the current officeholder, you can email him or her directly from this page on our website.
---
This is the fifth year that the Society has sponsored this contest, which comes with cash prizes.
The contest is open to both members and non-members of DGS as well as amateurs and professionals. Only original material
not previously published elsewhere in any format
is eligible. Entries will be accepted January 1 through March 31, 2017. Winners will be announced in July 2017.
Entries will be judged on accuracy, clarity of writing, and overall impact and interest. First prize is $500; second prize is $300 and third prize is $100.
Complete Rules and Guidelines are available at:
http://www.dallasgenealogy.org/Info/Guidelines.pdf
Send entries via email only, with "DGS Writing Competition" in the subject line to:
pegasus@dallasgenealogy.org.
---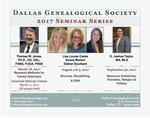 Bring someone who is not a current DGS member to any of our monthly general meetings from October 2016 through May 2017. For each qualified person that you bring, you will receive an entry for a drawing to be held at our May 2017 meeting.
---
Our annual Awards Luncheon was held on Saturday, December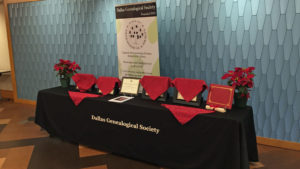 10. Over DGS 60 members and guests attended the event to honor the recipients who have contributed so much to our Society and the genealogical community.
---
It Takes a Village to Produce a Book
by Shirley Sloat & Estelle Adams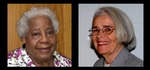 This presentation was made at the September 10, 2016 DGS general meeting by Shirley Sloat and Estelle Adams in which they discuss the book they created. The topic of the book is preserving the memories of the last living grandchild of two Georgia slaves who came in a wagon with 9 children to Wheelock, Texas in 1894.
---