---

---
Ind. Membership - $35
Household - $40
Life (under 65) - $700
Life (65+) - $500
Organizational - $35
---
Hold the Date
16 Mar 2013 - Spring Lecture.
Speaker: Paula Stuart-Warren
2-3 Aug 2013 - Summer Institute.
Speakers: Pamela Boyer Sayre and Richard Sayre
12 Oct 2013 - Fall Lecture.
---
DGS on the Web

---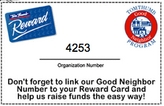 ---
The goal of the Dallas Genealogical Society shall be to educate, by creating, fostering, and maintaining interest in genealogy; to assist and support the genealogy section of the J. Erik Jonsson Central Library in Dallas, Texas, or to its legal successor; and to collect, preserve, copy, and index information relating to Dallas County and its early history.
---
Type Title Here
Replace this paragraph with your article text. You can also modify the link below to point to your website or place where additional information can be found.
Link to my website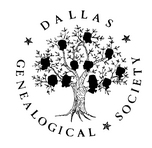 Please join us to surprise and honor this year's recipients.
Deadline for online registration/phone reservations/emails: Wednesday, December 5.
Mail-in registration is closed.
Saturday, December 8, 2012
Check In: 11:30-Noon
Luncheon and Awards: Noon to 2 pm
Cost: Free to Members; $15.00 for Guests of Members
There are non-electronic ways to register.
Do you know a DGS member who doesn't use social media or may not own a computer? Please call him/her to help spread the word about the luncheon.
---
2nd Session, Dec 6, 5:15 pm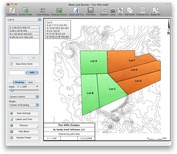 The Brown Bag SIG presents the continuation of its seminar conducted by Bill Dow using the "Metes & Bounds" software product available from SandKnoll.com. Participate in person at the downtown branch of the Dallas Public Library or attend virtually using your PC via GoToMeeting.
You can still register for the 2nd session live and listen to the previously-recorded 1st session.
Details
---
Jewish SIG Chanukkah Celebration
December 12, 2012;
11 am.
Cafe Fino kosher restaurant, 7522 Campbell Road, Dallas.



If you have lines that you suspect are Jewish, come join us. We learn to do the type of research needed to break your "brick wall" on this subject.
---
African American Genealogical Interest Group Holiday Meeting
Saturday, December 15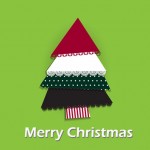 Mr. Canady will share his experience at Samford this past June and other members plan to share pictures of previous AAGIG Holiday celebrations. The pictures are to be on laptop or a slide presentation.
---
Tom Thumb Good Neighbor Program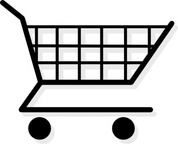 DGS received $613.13 in donations during 2012 from the Tom Thumb Good Neighbor Program. Thank you to those who participated by linking the DGS number (# 4253) to their Tom Thumb Reward Card and using the card when they shopped at Tom Thumb.
---
Pegasus: Journal of the Dallas Genealogical Society
DGS Proudly Announces New Scholarly Journal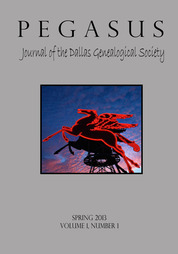 This is the first known society journal to pay authors for published material. The first issue will arrive in Spring 2013 and the Publications Committee is actively seeking articles.
---
10 Drops in the Bucket
Volunteers from all over North Texas tackled the overgrown Oakland Cemetery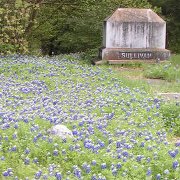 An estimated 400 volunteers devoted an entire Saturday last month to a big cleanup of this historical gem, demonstrating the amazing feats that individual effort can achieve.
DGS has been actively transcribing
burial record information
for Oakland Cemetery (15,429 of them!)
---
NGS Awards Recognize Genealogical Excellence

Every year NGS recognizes excellence in the genealogy field by presenting awards in numerous categories and several competitions. Why not nominate someone you know, or enter your own work in one of the competitions? The deadline for submissions is 31 January 2013.
Details
---
War of 1812 Pension Records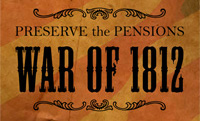 DGS members who want to donate online for the War of 1812 project with a credit card may do so by:
-selecting "My Donations"
-click Donate Now on the upper right
-enter the amount
-Find NARA and click on the radial button for War of 1812 - Save the Pensions
-click submit
-then enter your payment information
---
GeneaBloggers Events Calendar

The Upcoming Events section of the GeneaBloggers' web site lists webinars, conferences, presentations, and so forth, many of which are free.
Calendar
---
Family Tree Service on FamilySearch.org is Coming to All Users
FamilySearch is introducing a new Family Tree Service in the next couple of months. This f
uture replacement for new.familysearch.org will help you to more easily qualify ancestor names for temple work, collaborate with family and other researchers near and far, and preserve your research for future generations.
---
05 Jan 2013 - Monthly General Meeting
---
Other Genealogical Events


21-23 Mar 2013 -
RootsTech 2013
Family History & Technology Conference. Salt Lake City, UT.
If you are an NGS member, you are entitled to a discounted registration fee.
The conference will include programs for all skill levels of research experience and will feature tracks on DNA, ethnic research, the law, migration, methodology, the West, women, and more. More than seventy-five nationally recognized speakers will provide over one hundred and fifty lectures on a wide variety of topics.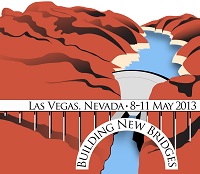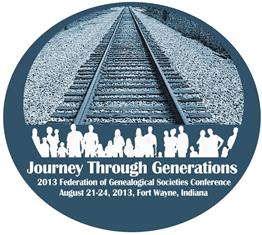 ---