13 Mac - CANCELLED
16 Jewish Gen
---
---
Ind. Membership - $35
Household - $40
Life (under 65) - $700
Life (65+) - $500
Organizational - $35
---
Hold the Date
Oct. 9-15 - Salt Lake City Trip
Oct. 22 - Fall Lecture

---
DGS on the Web

---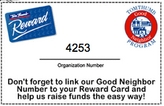 ---
The goal of the Dallas Genealogical Society shall be to education, by creating, fostering, and maintaining interest in genealogy; to assist and support the genealogy section of the J. Erik Jonsson Central Library in Dallas, Texas, or to its legal successor; and to collect, preserve, copy, and index information relating to Dallas County and its early history.
---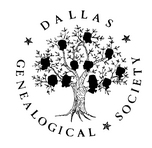 September 10, 2011 General Meeting

Virtual Walk: Introduction to the
DPL Genealogy Website
The Genealogy Section of the Dallas Public Library contains one of the largest and most comprehensive collections for family history research in the Southwest. While information about most of the genealogy section's print resources is accessible through the online catalog, users may not be aware that many microfilm and microfiche records (over 150,000 of them) do not appear in the library's on-line catalog.

Sherry Johnson's presentation will take us on a virtual walk through of the genealogy section's online guide which provides access to information about some of the materials that are available in microform. Join us and see what you might be missing among these "hidden treasures."



All meetings located at J. Erick Jonsson Central Library, 1515 Young Street, Dallas, Texas
---
FGS/ISGS 2011 Conference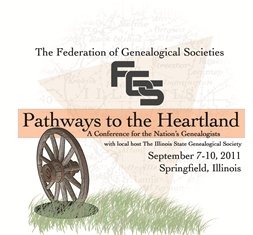 The Federation of Genealogical Societies and the Illinois State Genealogical Society invite you to their 2011 Conference. The conference takes place September 7-10, 2011 in Springfield, Illinois. Check the
FGS/ISGS 2011 Conference Website
for program details and registration.
Want to be up-to-date on the news, special events, lectures, exhibit hall, and people connected to the 2011 FGS/ISGS Conference? It's easy! The conference blog takes care of this. They are continually posting lots of breaking news, more details on the lectures, speakers, vendors, special offers, conference events, places to research, shopping, getting to hotels and the convention center, and about the beautiful area around the conference location. This conference will have some special elements never seen before at a FGS conference.
Bookmark
www.fgsconferenceblog.org
and visit often to view the updates.
---
DGS Salt Lake City Research Trip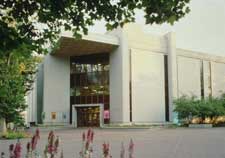 Join your DGS friends in a guided trip to the Family History Center in Salt Lake City October 9-16, 2011
Registration $80 due by September 15th. The trip is open to DGS members only. Participants will obtain their own lodging and transportation. For information about special DGS rates for hotel, see the DGS website to download a brochure.
Brochures will also be available at the 8th floor Volunteer Desk at the J. Erik Jonsson Library.
Pat and Jim Stone will organize the trip and arrange for help with genealogical problems. On Monday evening Oct. 10, 2011 there will be a Genealogy Lecture for all participants at the Plaza Hotel.
Look for additional information on the website.
---
Special interest Groups

Upcoming Technology SIG Meetings
(all meetings begin at 6:30 pm)
September 1 – Understanding and using scanners
October 6 – Digital Photography: Repair and Retouch by Sandra Crowley
Jewish Special Group
(meets 10:00 - 1:00 p.m. in 8th floor McDermott Room) - Topic: The Jewish SIG is working on a methodology sheet for breaking down "Brick Walls" using urban-based research
All meetings at the J. Erik Jonsson Central Library
---
Upcoming Events

Aug. 14 - 19, 2011
International Conference on Jewish Genealogy
- Washington, D.C.
Sept 7 - 10, 2011
FGS 2011 Conference
- Springfield, IL
Sept 10, 2011 -
Mesquite Historical & Genealogical Society Fall Workshop
featuring Lloyd Bockstruck
Sept. 10, 2011 -
East Texas Genealogical Society Seminar
featuring John Philip Colletta, Ph.D.
Oct 9 - 16, 2011 Salt Lake City Trip, Salt Lake City, UT.