July
05 - Brown Bag Group
17 - Jewish Group
---

---
Ind. Membership - $35
Household - $40
Life (under 65) - $700
Life (65+) - $500
Organizational - $35
---
Hold the Date
July 13-14 - Summer Institute - J. Mark Lowe - "Finding My Way Home-Methodology, Records and The Old South"
Sep. 12-19 - Salt Lake City Trip
Sep. 29 - Fall Lecture - Craig Scott on Military Records


---
DGS on the Web

---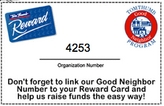 ---
The goal of the Dallas Genealogical Society shall be to educate, by creating, fostering, and maintaining interest in genealogy; to assist and support the genealogy section of the J. Erik Jonsson Central Library in Dallas, Texas, or to its legal successor; and to collect, preserve, copy, and index information relating to Dallas County and its early history.
---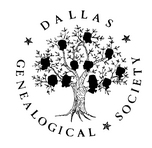 SUMMER INSTITUTE - July 13-14, 2012

Early Bird Registration Has Ended, But There is Still Time to Sign up
and Join Us For:
J. Mark Lowe

and Lloyd Bockstruck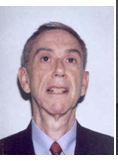 Keynote and Featured Speakers
Topics focus on methodology and records to help you trace elusive ancestors. We hope you'll join us for this exciting event! Click for
more information
or to
register
.
Registration:
$190 per Member - $220 per non-member
Location: J. Erik Jonsson Central Library
1515 Young Street
Dallas, Texas

*Parking in the library's underground garage will be at the reduced rate of $2.00
---
Annual DGS Writing Competition Is Announced
The Dallas Genealogical Society is sponsoring an Annual DGS Writing Competition for original material submitted by members and non-members, hobbyists and professionals. Entries may not have been published previously. Submissions must be sourced as outlined in
Evidence Explained
by Elizabeth Shown Mills.
You can find all the details on the DGS
website
or in the latest issue of the DGS Newsletter.
---
Jul-Sep 2012 Newsletter

The Jul-Sep Newsletter is now available on the DGS
website
. Members should have already received their copy via email, if not, please make sure to include your email address in your profiles to be sure you can get this direct link.
---
1940 U. S. Federal Census
Press Release from FamilySearch.org

Leave a Legacy


Will July 2, 2012, Be Our First "5 Million Record" Day?
July 2, 2012, is going to be an amazing day! We can feel it! It could be the first day that we achieve "5 Million Name" fame. That's right. July 2nd might be the day that we index and arbitrate 5 million names (or records) in just 24 hours! No other name transcription project that we know of has ever come close.
Together, we've achieved unbelievable success in the past three months. Our highest day for indexing & arbitrating combined—for the last three months and in the history of indexing—was April 30th. On that day, we reached 4.9 million records submitted. Amazing! We nearly made 5 million with just our everyday effort!
To make sure we reach the goal of 5 million records, we'll need help from every indexer and arbitrator out there. Everyone will need to submit an extra batch or two (or more!) during the day. Remember, though, that our "day" starts at 00:00 Universal Coordinated Time (UTC/GMT), which means 6pm MDT (Utah time), on Sunday, July 1st.
Check the
Facebook event page
for your local start time.
Now, don't think that we're focusing completely on quantity and forgetting about quality. Next week, to prepare, we'll provide ways to improve the quality of your work and suggestions for how to get ready for the big day.
Spread the word! Tell your friends and family about the opportunity to be a part of this history-making event. We may not have another chance like this for years, so plan now to get involved. We need you and everyone else out there to reach this goal!
Look for more details next week. For now, let's keep on
indexing (and arbitrating)
---
Civil War

Barbara Ware found this
website
that features Harper's Weekly for the period of the Civil War. Some very interesting drawings. An interesting look at news publications of the times.
---
Texas State Genealogical Society Presents:

Texas State Genealogical Society
2012 Annual Conference
Saddlebags to Social Networking:
Following Ancestors Through History
Featuring
Curt B. Witcher, MLS, FUGA
Nationally Recognized Genealogy Speaker
Networking for Results Productive Sources
Cutting Edge Technology Research Methods
Helpful Genealogy Products Scores of Exhibits
Texas Topics Getting Started
Ethnic Research (Native American, African American, Hispanic)
Lloyd Bockstruck - Banquet Speaker
"Best of the Southwest" Genealogy Expo
Plus much more!
N o v e m b e r 1 - 3
Riley Center, Fort Worth
Conveniently located near the junction of I35W and I20 at the edge of Fort Worth
Hosts: Grand Prairie, Arlington & Mid-Cities Genealogical Societies -
More Information
---
DGS General Meeting Programs
---
---