DGS Website Recognized

The Texas State Genealogical Society (TSGS) has selected the DGS Website as one of the three best Genealogical Websites in the State of Texas for 2011.
---
DO YOU KNOW WHO YOU ARE?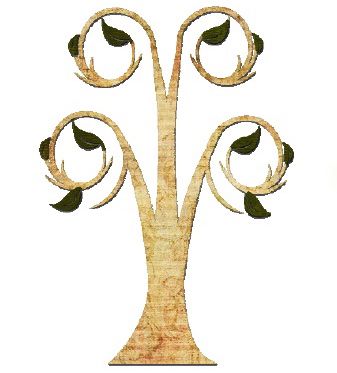 Come join us at the J. Erik Jonsson Central Library, 1515 Young Street, Dallas, TX on
Saturday, October 22, 2011
for the Dallas Genealogical Society's one-day workshop "DO YOU KNOW WHO YOU ARE?"
Choose between two tracks (Getting Started or Technology) or mix and match sessions from each. Attendees will receive a syllabus with materials from all sessions.
Registration is $20 with a reduced parking rate of $2.00 (underground library parking garage). Lunch on your own.
Click here to register online or download registration form.
---
Family Search to add Texas Death Certificates!

Family Search
is in the process of adding browsable images of the 1977-1986 Texas Death Certificates. Images now available are January-August 1978 with more to follow.
---
War of 1812 Pension Files

Fold3
(Footnote) has 91,000 plus War of 1812 Pension Files searchable for free. They are being added to daily in alphabetical order. They are 1% complete so you may have to wait awhile for your pensioner if your surname starts with U, V, W, X-Y-Z!
---
New Online Cemetery Database
DGS rolled out its new online cemetery database at the October meeting.
There are 13 Dallas County cemeteries in the database. Many of these were to have been part of volume 6 of
Data from Dallas County Cemeteries
, which was never published in printed form. It also includes eight of the thirty sections in Oakland Cemetery. Other cemeteries will be added in the future, including an updated version of Oak Cliff Cemetery. Look for info on the Kleberg/Glenn Cemetery, Trinity (Wilmer) Cemetery and Eagle Ford Cemetery shortly!
To access this data base on the
DGS Website:
- Click on
Resources
on the top menu bar.
- Click on
Cemeteries
on the Resources page.
- Select the cemetery which you wish to search.
- Once you have reached the database through a specific cemetery, you may select "All" to conduct a search across all cemeteries in the database.
---
PROPOSED CHANGES TO BYLAWS

NOTICE OF PROPOSED BYLAWS AMENDMENT – DALLAS GENEALOGICAL SOCIETY
TO BE VOTED ON AT THE NOVEMBER 5th GENERAL BUSINESS MEETING OF DGS
Copies of the proposed bylaws are available at the Volunteer Desk on the 8th floor of J. Erik Jonsson Central Library and on the DGS website in the Members Only section. Copies will be mailed to any DGS member requesting a printed copy. (bylaws@dallasgenealogy.org or 1-866-968-2347)
These proposed Bylaws will be voted on at the November 5th general meeting at the Dallas Public Library. Please send any questions or comments to bylaws@dallasgenealogy.org.
---
Featured Item from the DGS Store

#415: Cemetery Record. The price is $4 for 20 sheets. These charts are for recording individual information regarding tombstone and cemetery records and includes a place to attach a 4x6 photo of the tombstone. They were mentioned at the October program.
Purchase from the
DGS Online Store
or at the Volunteer Desk in the Genealogy Department of the J. Erik Jonsson Central Library, 1515 Young Street.
---
DGS General Meeting Programs

Nov. 5th - Lloyd de Witt Bockstruck, "War of 1812"
Dec. 10th - Annual Awards Luncheon
Jan. 7th - Meg Hacker, Fort Worth NARA, "Preparing for the 1940 census"
Feb. 4th - Janet Branstetter, "Surfing, Plucking and Planning"
Mar. 3rd - Sandra Crowley and Tony Hansen, "Rootstech Report"
Apr. 7th - Brian Collins, Dallas Public Library, "Searching the Dallas Morning News Archives"
All meetings at the J. Erik Jonsson Central Library, 1515 Young Street, Dallas, unless otherwise noted. A hospitality time starts at 10:30 a.m. Business meeting begins at 11 a.m. and the program follows.
---
Upcoming Events

Oct. 22, 2011-
Beginner Workshop - Do You Know Who You Are?
, Dallas Public Library, Dallas, Texas.
Oct. 20-22, 2011 -
National Black Genealogy Summit
, Fort Wayne, Indiana.
Nov. 4-5, 2011 -
Texas State Genealogical Society
, Houston, Texas.
Feb. 2-4, 2012 -
RootsTech
, Salt Lake City, Utah.
---