The Romance of the Western Chamber

- Part VI-

The Glorious Home-coming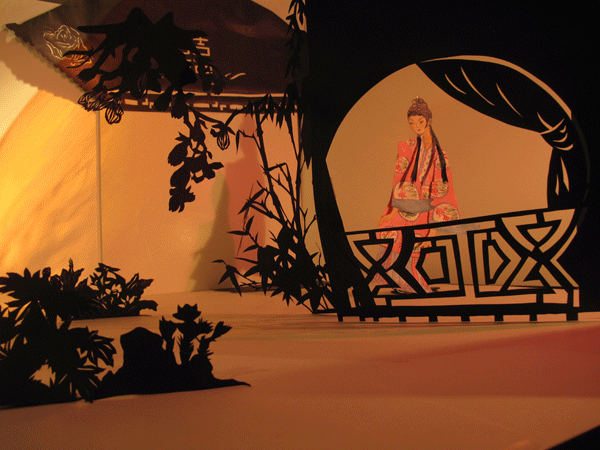 Being as full of romance as I am of learning,
To-day I am the possessor of the Third Rank;
Yesterday I was but a poor student!
The Imperial Pen has just promoted me,
By marking my name as a member of the Imperial Academy.


Through having exchanged poems written under the moonlight,
They have ceased to be spinster and bachelor.
A Decree has been issued sanctioning the marriage.
They will live undivided for ever until old age,
And will be together for eternity.
And we hope that all lovers throughout the whole world will be happily married.




---


We present the graphical conclusion of The Romance of the Western Chamber as a companion to Pursuing the Verdant Dream: Two Afternoons of Kwun and Yueju Opera which was performed at The Velaslavasay Panorama on 6 & 7 August 2011. We thank all visitors, performers and audience members for their participation. The six scenes of The Romance of the Western Chamber can be viewed at the following address: www.panoramaonview.org/western_chamber
---
---
The Velaslavasay Panorama
1122 West 24th Street
Los Angeles, California 90007
US


Read the VerticalResponse marketing policy.