eaResolution:
Xenharmonia in Revelry

M

icrotonal, or xenharmonic, is a term to describe music of different tone ratios from the traditional Western scale- the sounds between the keys of a piano. For the second year, the Panorama is participating in MicroFest, founded in 1997 by John Schneider to celebrate music made with microtones , by hosting the vocal chamber music collective- Accordant Commons.

Accordant Commons is comprised of Stephanie Aston (soprano), Argenta Walther (mezzo-soprano), Scott Worthington (double bass), Eric KM Clark (violin), Derek Stein (cello), Christine Tavolacci (alto flute), David Tranchina (double bass), and Natalie Brejcha (violin).

Join these performers in exploring the variations between tactile and sensory approaches in micro-interval sound. The concert presents the music of composers John Fonville, Kurt Isaacson, Edu Haubensak, and a world premiere by Maayan Tsadka.

Friday, April 25th, 2014 8PM


The Velaslavasay Panorama
1122 W. 24th St. LA, CA 90007
$15 General / $13 Current VPES
Tickets Available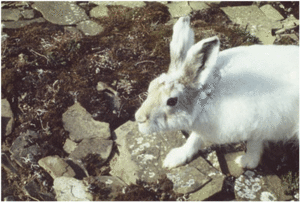 Follow the Arctic Hare
to the DEBUT of the N O V A T U S K H U T...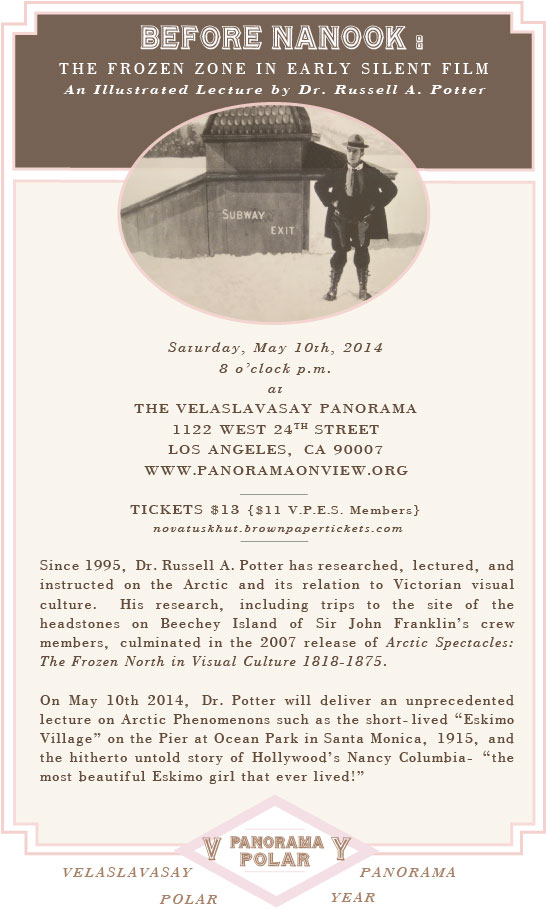 On May 10th 2014, Dr. Potter will deliver an unprecedented lecture on Arctic Phenomenons such as the short-lived "Eskimo Village" on the Pier at Ocean Park in Santa Monica, 1915, and the hitherto untold story of Hollywood's Nancy Columbia- "the most beautiful Eskimo girl that ever lived!"
Saturday, May 10th, 2014 8PM


The Velaslavasay Panorama
1122 W. 24th St. LA CA 90007
Tickets Available
Nova Tuskhut has been funded in part by the Los Angeles Department of Cultural Affairs
and The Velaslavasay Panorama Enthusiast Society.