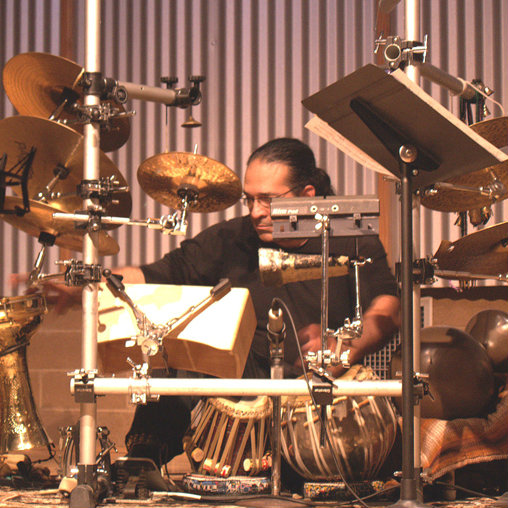 Christopher Garcia is a critically acclaimed composer, musician, drummer, and percussionist who has made a career of creating music on the drumset, percussion of North and South India, indigenous percussion of Mexico, ZAPPA music and western classical percussion. Garcia has played in a variety of settings, with an array of artists ranging from jazz musicians to symphonic orchestras.
George Tetsuo Abe was born in Manzanar, California and raised in the Seinan area (Westside, LA). He began with clarinet in Grammar School and went on to play oboe and sax at Manual Arts High School. He now specializes in Japanese musical instruments: shakuhachi, yokobue, taiko and biwa.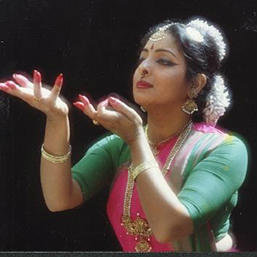 Ramya Harishankar combines the elegance, grace, and suppleness of the Vazhavoor School of Bharata Natyam with the distinctive ability to express all shapes of emotion with sensitivity and intuition. She has imbibed these qualities under legendary gurus: the late Sawmimalai K. Rajaratnam, and Padha Bhushan Kalanidhi Narayanan. In 1982, Ramya established the school Arpana, which has grown to become a premier school of Bharata Natyam in California.